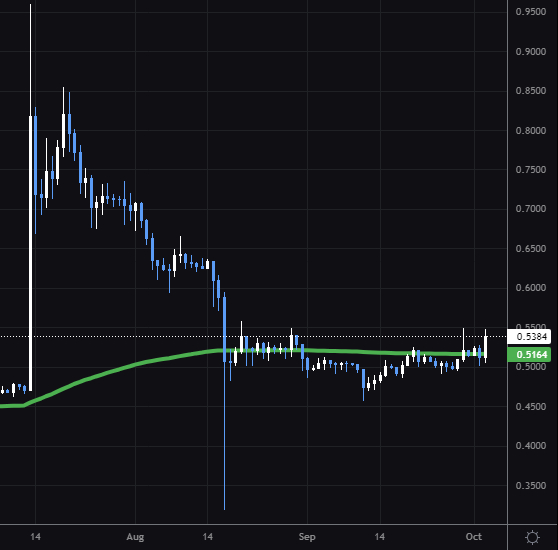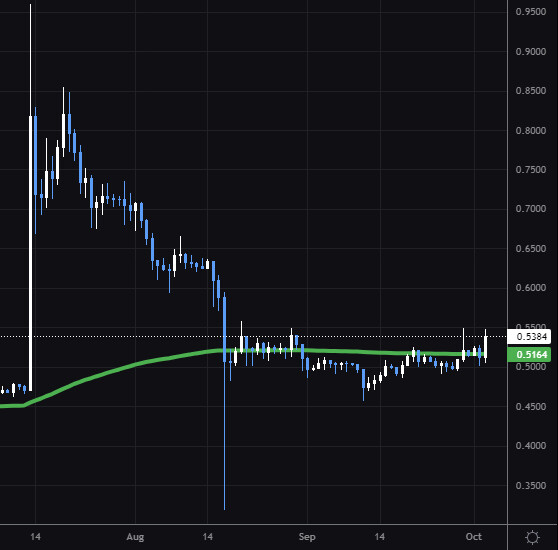 US District Judge Analisa Torres has rejected the U.S. Securities and Exchange Commission's motion to appeal in the ongoing Ripple lawsuit.
Widely-followed crypto Twitter account db (@tier10k) posted the breaking news, causing an immediate 5% spike in the XRP price.
Judge Rejects SEC Appeal vs Ripple
View the October 3rd order on courtlistener.com, at the bottom of page six.
'The SEC's motion for certification of interlocutory appeal is DENIED, and the SEC's request for a stay is DENIED as moot.'
Read our early September coverage of Ripple Labs objecting to the the SEC's motion to appeal here.
XRP Price Spikes
The XRP price hit an intraday high of just under $0.55 at the time of writing, now trading back above the 200 daily EMA.
On July 13th the XRP price spiked to $0.96 when it was first ruled by Judge Torres that XRP is not a security – a retest of that high would be a close to an 80% move for XRP from its price today.
FXStreet today posted a bullish XRP price prediction, based on the token printing higher highs and higher lows on the four hour chart.
Read our own October 2nd XRP price analysis here.
Ripple Jury Trial Date Set
The Ripple jury trial date has also been set for April 23, 2024.


This is a developing story. 
Best Crypto To Buy Now?
As this latest round of SEC vs XRP news is digested by the market, XRP may be one of the best cryptos to watch in the coming days.
Analysts at CryptoNews added XRP to a curated list of the best coins to invest in, which in total features over 15 assets, including some emerging projects.