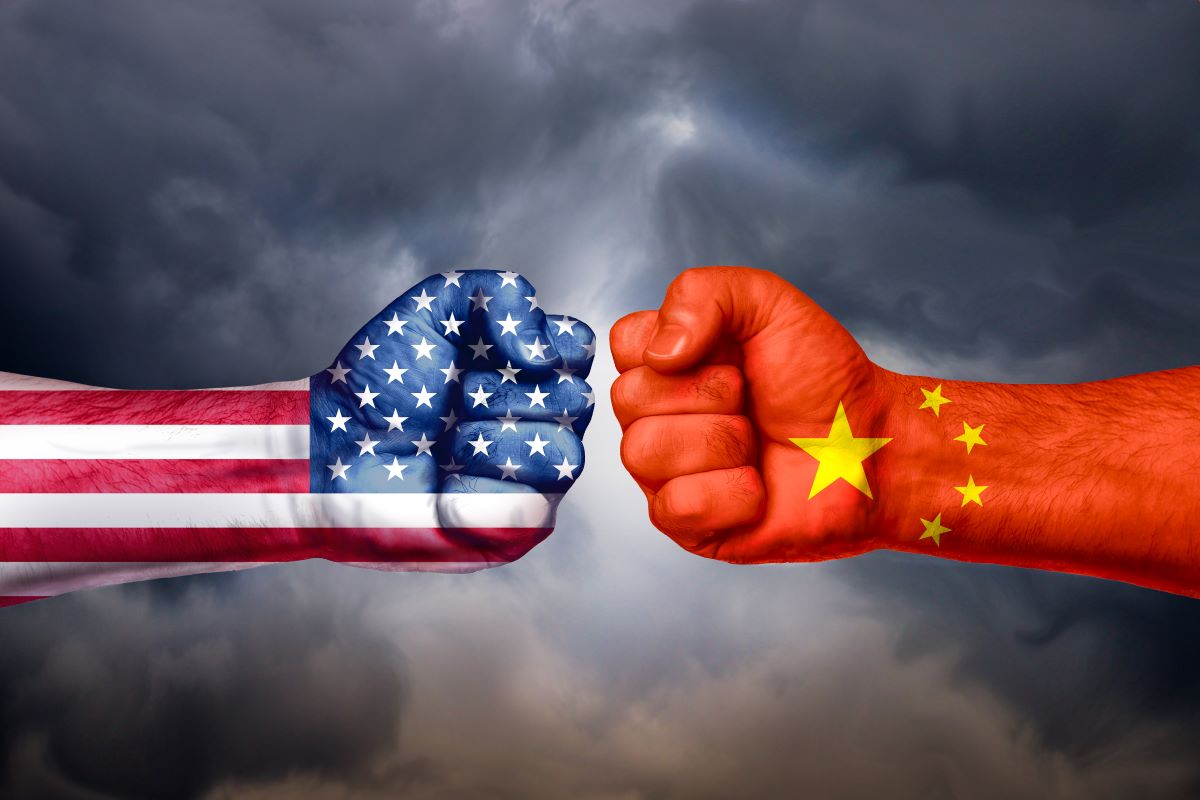 The United States and China are competing on both economic and technological fronts – and part of their rivalry includes a race to adopt crypto.
Though the eastern superpower has announced multiple bans on crypto mining and trading over the past decade, President Xi Jinping argued in 2021 that "technological innovation has become the main battleground of the global playing field, and competition for tech dominance will grow unprecedentedly fierce."
In fact, by some numbers, the U.S. is falling far behind on blockchain technology. For one, Chinese and Chinese-affiliated crypto exchanges still account for most global crypto trading volume if one includes Binance among its ranks.
Binance CEO Changpeng Zhao – a Canadian citizen who was born in China and moved to Canada at age 12 – insists that Binance has never been a Chinese company, neither officially nor culturally.
However, a Bloomberg report in May suggested that some Chinese citizens have continued to trade crypto within the country even after the region's September 2021 ban, including on platforms like Binance and Huobi. Furthermore, regions like Hong Kong are now adopting a pro-crypto regulatory stance, offering licenses to crypto exchanges and providing banking access to the crypto sector.
Meanwhile, Binance is currently faced with dual lawsuits from the United States' chief market regulators that threaten to shut down its exchange business. The Securities and Exchange Commission (SEC) has alleged both mishandling of customer assets and securities law violations that voices across the crypto industry still claim there is a lack of legal clarity around.  
Coinbase, which fell victim to similar SEC allegations about listing unregistered securities shortly after Binance, has considered moving headquarters to the United Kingdom if it can't get achieve clarity in court.
United States V. China On CBDCs
Aside from the private market, China is far ahead of the United States with progress on its central bank digital currency (CBDC). The Chinese Communist Party's digital yuan pilot has already been deployed beyond its borders in regions like Peru, Ecuador, and a host of South American nations.
While researching CBDCs, the U.S. Congress is yet to decide whether to issue one, with major opposition to its launch from the Republican isle. Florida governor Ron DeSantis – now a 2024 presidential hopeful – has banned CBDC issuance within the state's borders.
A recent global survey among investment advisors shows that U.S. investors are far less likely (31%) to support CBDCs than China (70%).
Even the crypto mining industry, which China infamously banned in May 2021, still produces over 21% of Bitcoin's hash rate in China, according to Cambridge's Bitcoin mining map. The United States is the world leader in this department, hosting 37.84% of the hash rate.