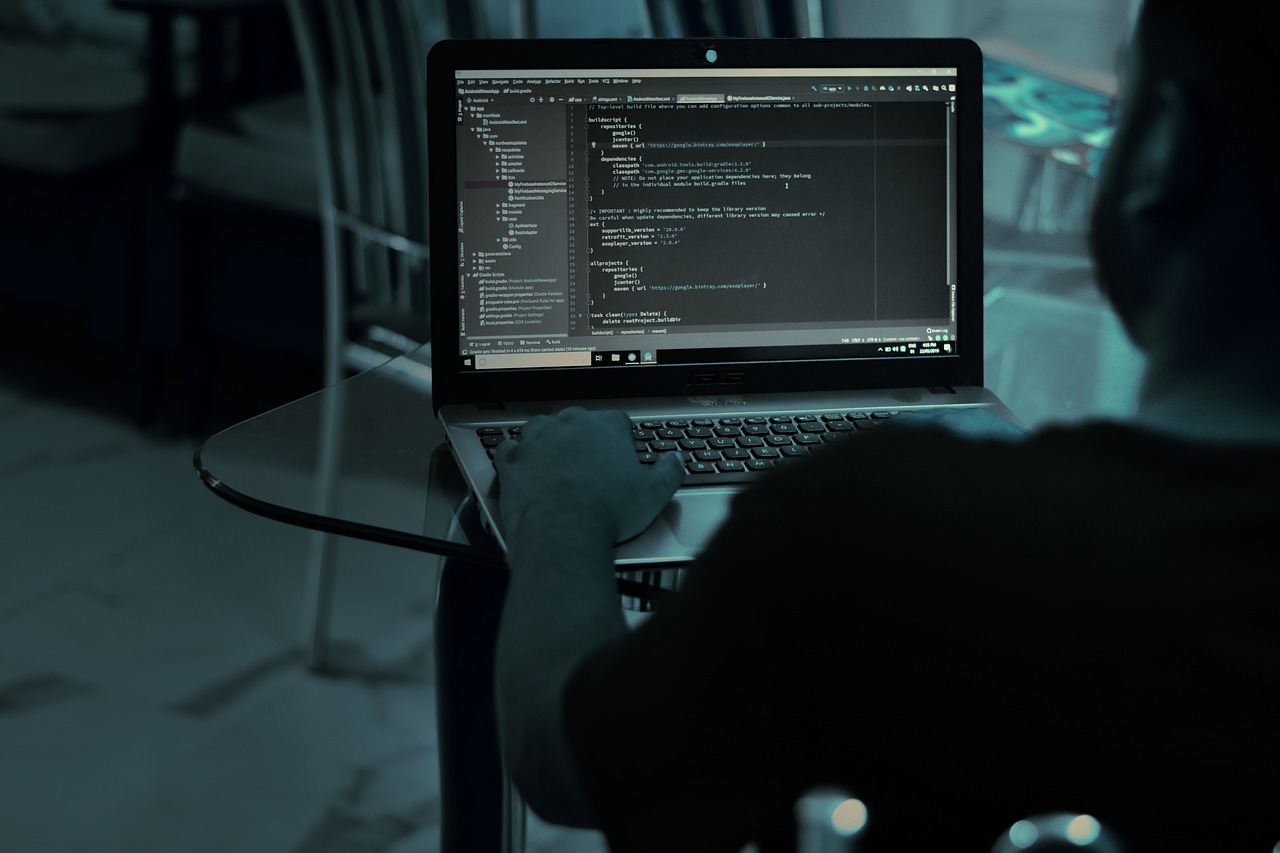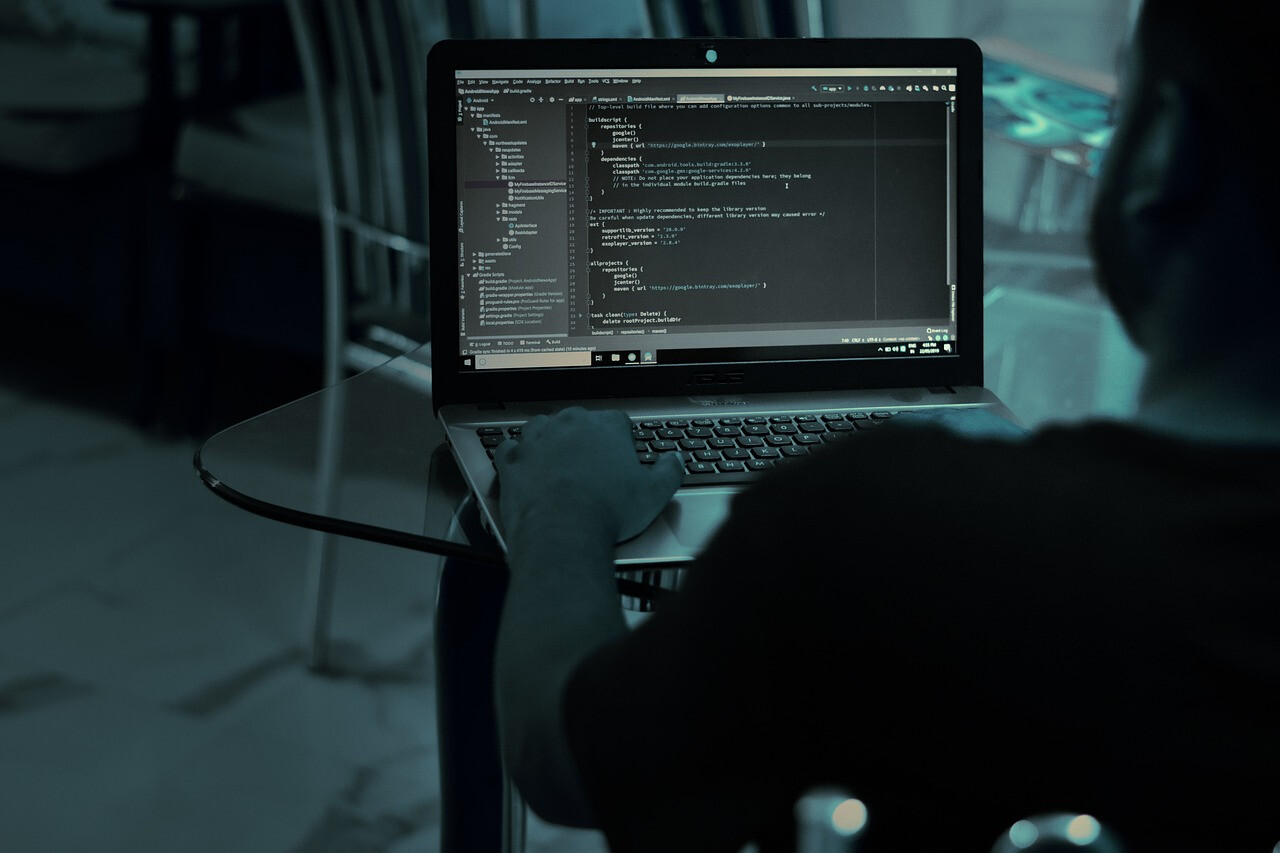 The cryptocurrency industry continues to evolve at a rapid pace, bringing with it a host of cybersecurity challenges. 
While almost all cryptocurrencies are secured by cryptography, which makes these digital assets immune to hacks, counterfeit, or double-spend, the industry remains vulnerable to a range of external threats.
Phishing attacks, malware, vulnerabilities in crypto wallets or exchanges, or flaws in smart contracts are some more notable pain points that can prove costly for users.
"The blockchain industry faces evolving cybersecurity challenges, with the primary concern being susceptibility to hacks and fraud due to the possibility of stealing assets by exploiting a single point of failure," Sipan Vardanyan, CEO and Co-Founder at crypto security firm Hexens, told Cryptonews.
Vardanyan noted that decentralized technologies, such as blockchain, play a key role in enhancing cybersecurity within the cryptocurrency ecosystem. 
He pointed out that while these technologies offer enhanced security by removing intermediaries, they also introduce unique risks, including vulnerabilities in smart contracts and bridges.
So far this year, Web3 platforms have lost over $1.2 billion in hacks and rug pulls, according to a report from Web3 bug bounty platform Immunefi.
The report revealed a total of 211 separate incidents contributing to this massive sum, with the month of August alone accounting for $23.4 million in losses.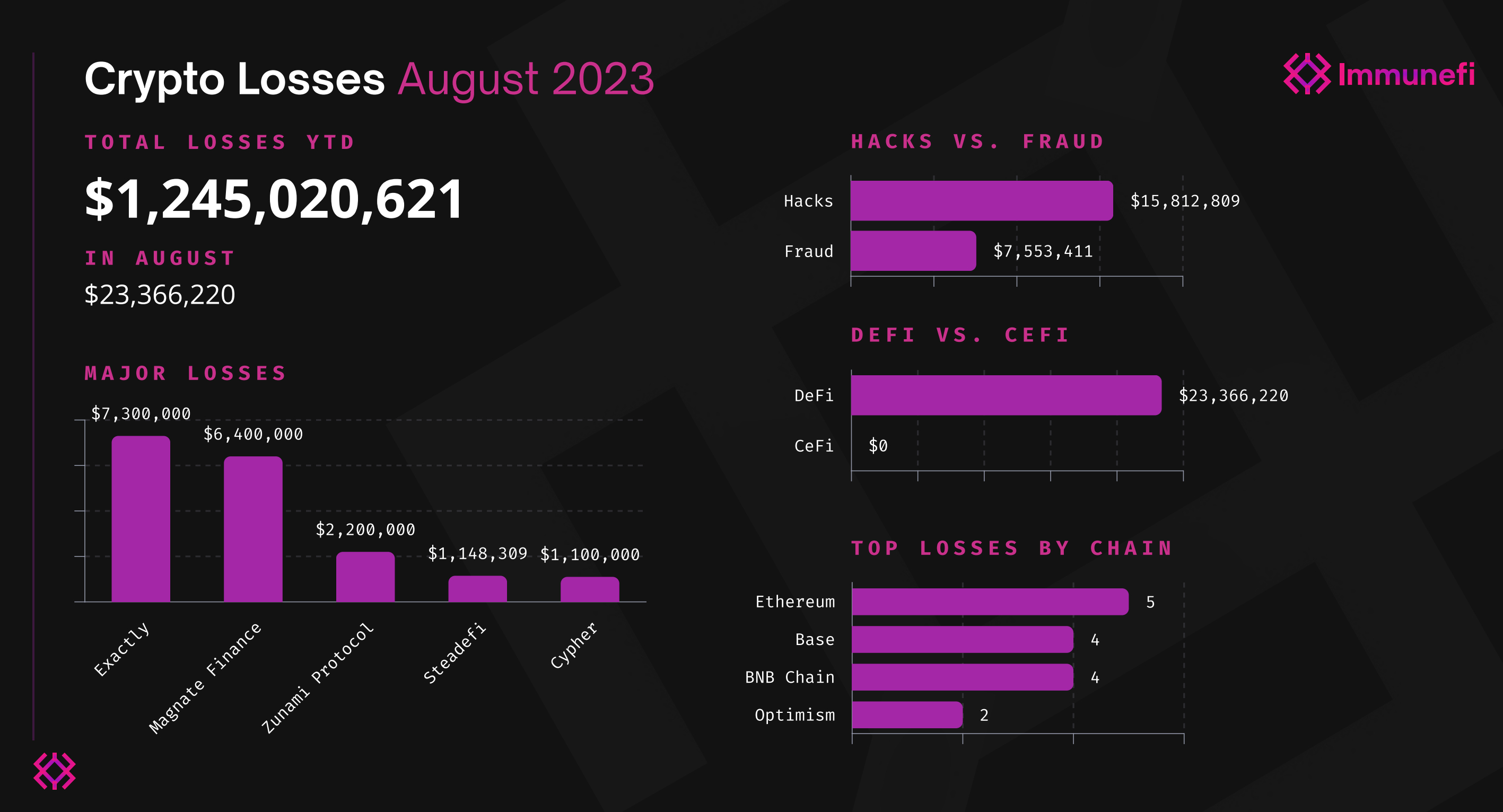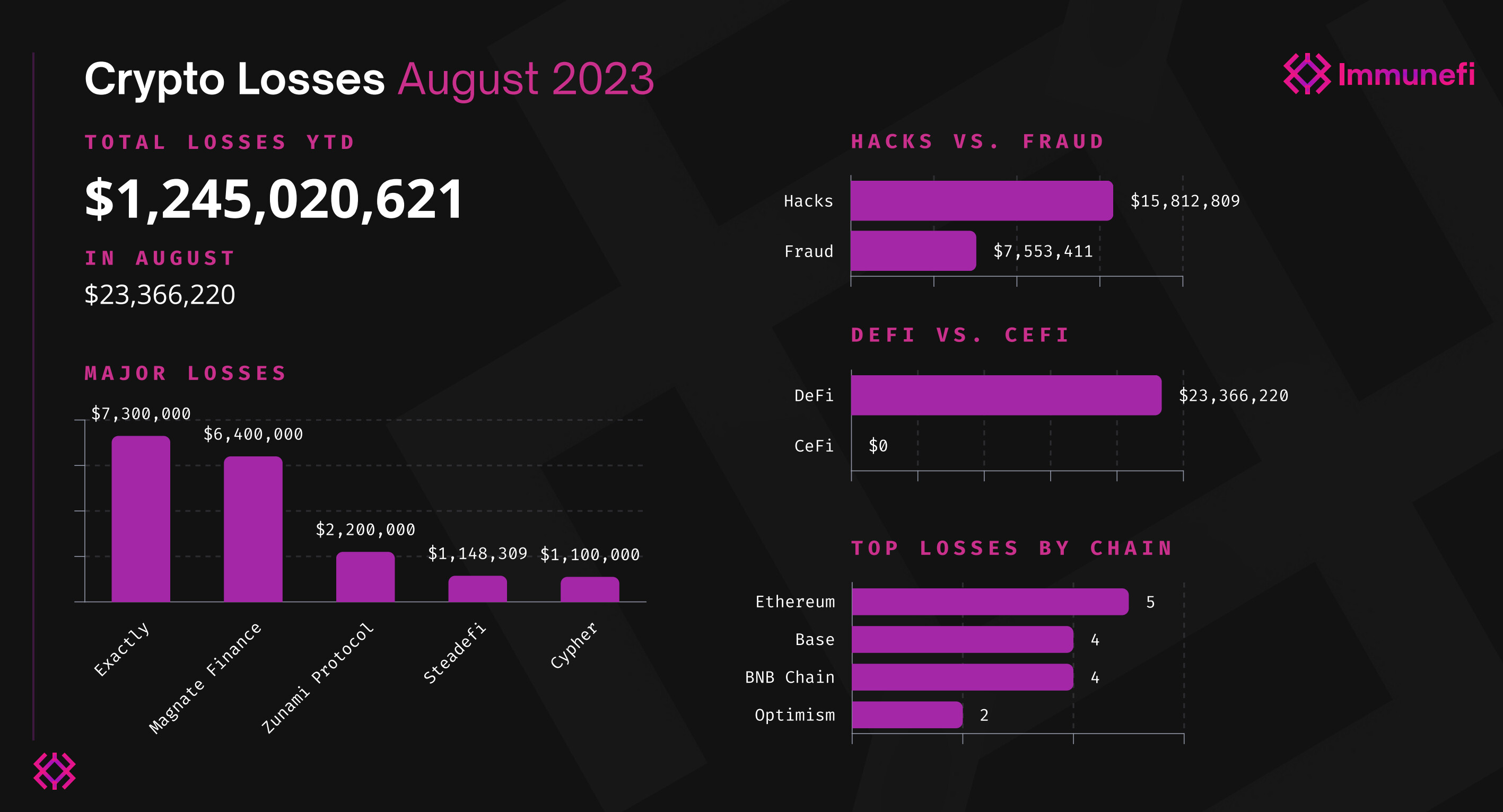 The analysis revealed that hacks were the dominant cause of financial setbacks, overshadowing fraud. 
In August, hacks were responsible for a staggering $15.8 million in losses, constituting a substantial 67.7% of the total monthly sum. Fraud accounted for $7.6 million, making up the remaining 32.3%.
Christian Seifert, former Microsoft security lead and current researcher in Residence at the Forta Network, said the rise of end-user targeted scams is the biggest challenge in the industry. 
"Here we have a lot of criminal energy that is directed towards the new (we are all kinda new to this space) web3 user base in an environment that is incredibly complex with little built in protection layers," he said. 
Crypto Security Remains a Critical Concern
Security has been one major barrier to the wider adoption of cryptocurrency, particularly among institutional investors. 
Big investors demand robust security measures to safeguard their assets against theft or cyber threats, and the lack of such measures has been pushing away these investors from getting into the industry. 
While crypto security is without a doubt a critical concern, the industry is still in its early stages when it comes to protecting digital assets, according to Vardanyan. 
"With numerous hacks and exploits occurring, it's evident that there's a lot of work to be done to make the field safer."
Meanwhile, Seifert highlighted that there is a lot of innovation happening in the crypto cybersecurity space. 
One of the best options for those seeking extra security is Blockfence, which has created a browser extension that acts as a protective layer and guards against suspect transactions. 
Blockfence combines complex analysis with machine learning algorithms and data on hackers and vulnerabilities gathered by the Web3 community to safeguard users' transactions.
It can prevent many kinds of attacks, including phishing attacks and malicious smart contracts. 
However, Seifert noted that scammers are not sitting idle either. 
"We see them innovating and gaining expertise over time as well. If we leave them unchecked, it represents a serious risk to web3 as a whole."
Best Practices for Improving Security in Crypto
Cryptocurrency investors are not entirely defenseless against rampant security incidents. 
In fact, users can take certain security measures to make the most out of one of the fastest-growing industries globally without worrying about losing their hand-earned digital assets.
For individuals, Vardanyan recommends minimizing third-party risks by using cold storage solutions like hardware wallets and practicing good operational security.
"Additionally, practicing good operational security (OpSec) is crucial; this includes using strong, unique passwords, enabling two-factor authentication, and being cautious of phishing attempts. Keep your private keys secure, ideally in offline, physically-protected storage."
Furthermore, he emphasized the importance of establishing a robust security pipeline for organizations, including rigorous code review processes, regular security audits by reputable firms, and continuous vulnerability monitoring. 
Meanwhile, Seifert encouraged users to seek out security layers to protect their holdings, such as browser plugins and wallets with built-in security protections. 
"If your wallet doesn't have built in security protections, ask your provider why that is not the case; switch to a wallet, like Zengo, that does," he said. 
Nevertheless, in order for crypto to stay ahead of evolving threats, there is a need for collaboration between security experts and technology innovators.
"Collaboration between security experts and technology innovators is key to staying ahead in the ever-changing world of crypto security," Vardanyan said. 
For those entering the crypto space, it is recommended that they do extensive research before engaging with any cryptocurrency project or investment. 
They need to verify a project's security practices, team credentials, and track record. 
All in all, as the cryptocurrency industry continues to evolve, it faces evolving cybersecurity challenges. 
However, a proactive approach, continuous innovation, and collaboration between experts and industry stakeholders can help tackle this issue, safeguarding the future of cryptocurrency.