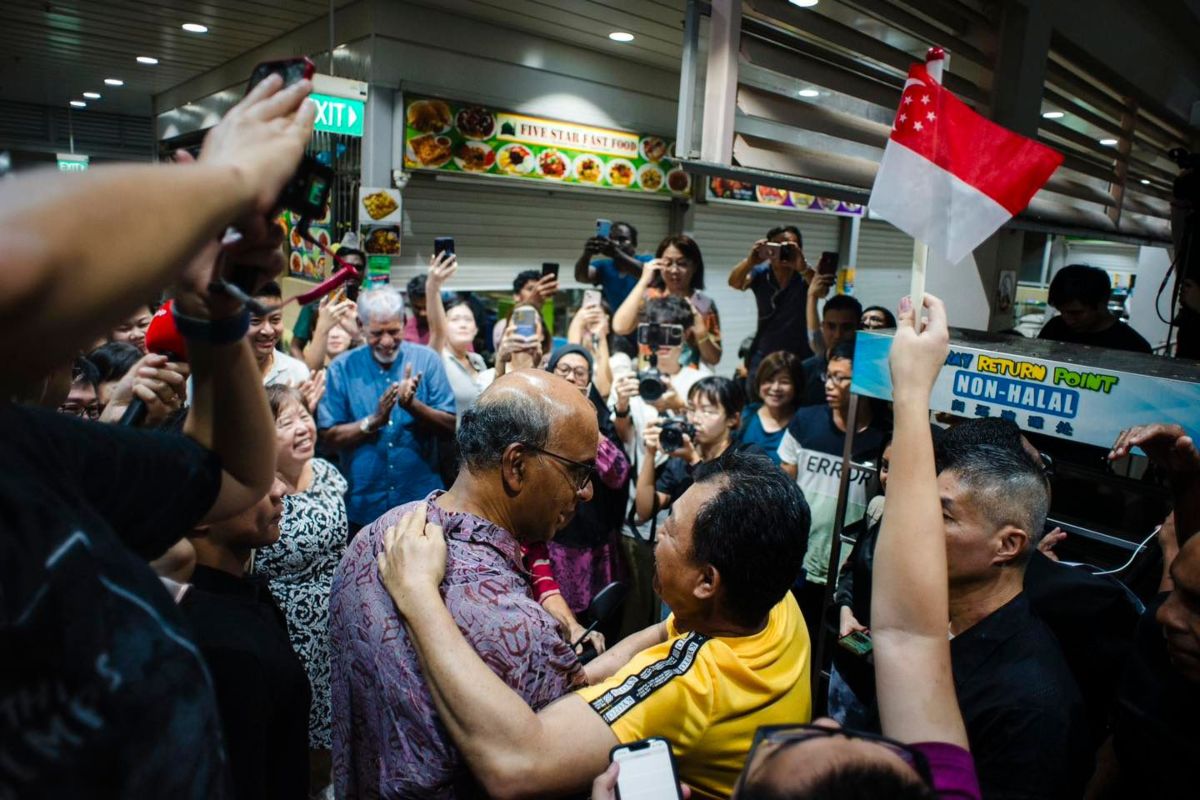 Singapore's newly elected president, Tharman Shanmugaratnam, had once called crypto "inherently purely speculative and slightly crazy". 
With 70.4% of the vote, Shanmugaratnam has become Singapore's 9th president, succeeding Halimah Yacob, the country's first female head of state.
However, to the relief of the crypto community, the President's role in Singapore is mostly ceremonial. 
Singapore's President Served as Chairman of MAS for Over a Decade
Shanmugaratnam's journey in the world of finance and economics began long before his presidential tenure. 
He boasts an impressive academic background, having earned degrees from prestigious institutions such as the London School of Economics, the University of Cambridge, and Harvard University's Kennedy School of Government. 
His pivotal role as the Chairman of MAS from 2011 to 2023 coincided with his tenure as the Finance Minister of Singapore between 2007 and 2015. 
During his tenure, Singapore adopted a laissez-faire approach towards crypto, asserting that cryptocurrencies and related trading activities posed no immediate threat to the country's financial system, thus requiring no prohibition.
However, Shanmugaratnam's perspective took a turn in 2023 when he characterized cryptocurrencies as "inherently purely speculative and slightly crazy," at the World Economic Forum. 
He maintained that they should remain unregulated, but authorities should offer "ultra clarity" on associated risks. 
He cautioned against wading into a never-ending game of regulating such products.
Crypto Regulations in Singapore 
In November 2022, Shanmugaratnam disclosed that Singaporean banks were mandated to maintain $125 in capital against every $100 exposure to cryptocurrencies like Bitcoin and Ethereum. 
Despite these stringent requirements, the exposure of banks to cryptocurrencies accounted for less than 0.05% of total risk-weighted assets.
In a nod to the potential future role of cryptocurrencies, Shanmugaratnam acknowledged in 2021 that they might extend beyond speculation and illicit finance. He envisioned a future where regulated stablecoins would play a useful role in traditional payment systems.
By August 2022, Shanmugaratnam revealed that MAS was actively reconsidering its approach to regulating stablecoins, particularly in response to the collapse of terraUSD (UST), a stablecoin that lost its U.S. dollar peg earlier that year. 
In August this year, MAS released a regulatory framework for stablecoins, reflecting the evolving landscape of cryptocurrency regulation in Singapore.
While Shanmugaratnam's presidency is largely ceremonial, his history of skepticism toward cryptocurrencies and commitment to maintaining a balanced regulatory approach will undoubtedly influence the country's policies in the realm of finance, including cryptocurrencies and central bank digital currencies.