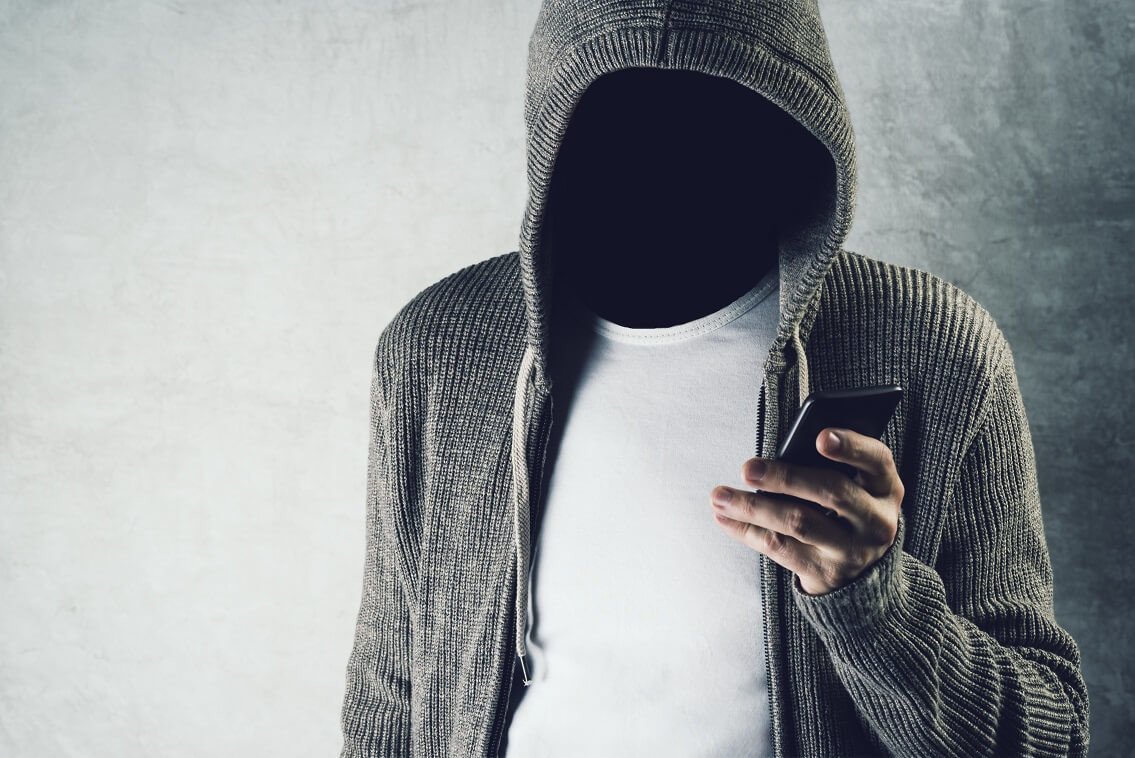 2023 Has So Far Been a Lean Year for Crypto Scammers, According to a New report from blockchain intelligence firm Chainalysis.
So far in 2023, cryptocurrency-related crime, measured as entries into "known illicit entities," has fallen 65% compared to the same period last year.
At the same time, the report said that entries to entities deemed "risky" were down 42%, while entries to so-called "legitimate services" were down just 28%.
"In other words, there has been a market pullback, but illicit crypto transaction volume is falling much more than legitimate crypto transaction volume," Chainalysis wrote.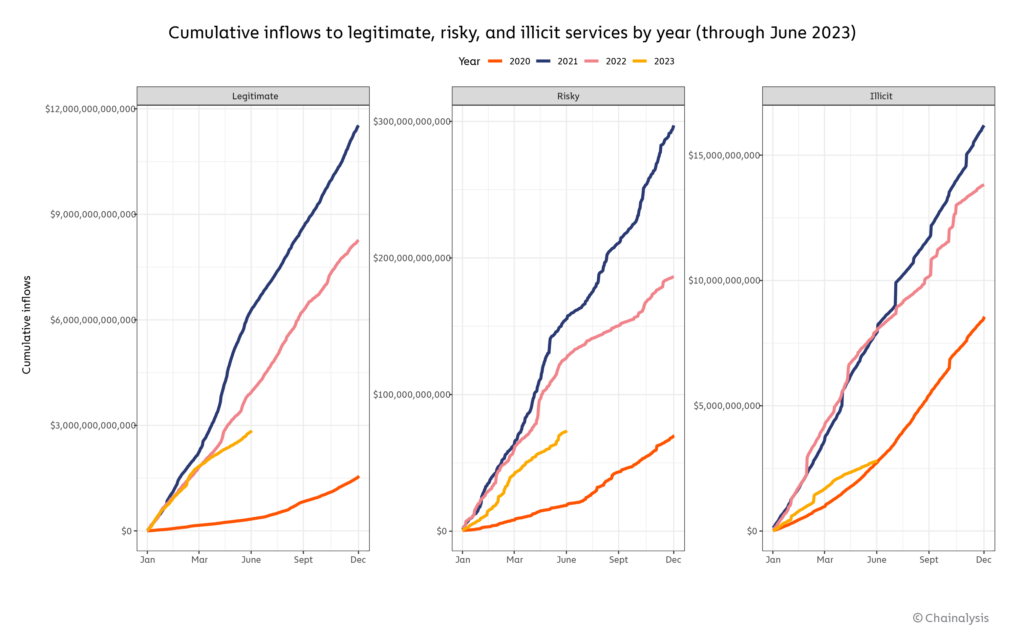 Most categories of illegal activities are reduced
The report went on to explain that entries to illicit addresses have been reduced in almost all categories.
Notably, the category that has seen the biggest decline is crypto scams, with scammers earning $3.3 billion less so far this year than they did in the same period last year.
In total, the report says that crypto scammers have gotten away with around $1 billion in profit so far this year.
The report added that this is notable because cryptocurrency prices generally rose this year, while they fell last year, breaking a previous correlation between higher prices and increased activity among scammers.
However, the explanation seems to be related to two specific scams, namely the two large-scale scams known as VidiLook and Chia Tai, which have now stopped operating.
Ransomware on the rise
However, one category of illegal activity that has seen growth this year is ransomware.
Year-to-date, ransomware attacks have generated $175.8 million more than in the same period last year, signaling a reversal of the downward trend seen for ransomware attacks last year, according to the Chainalysis report.
"[We] The role of the Russia-Ukraine War in last year's ransomware decline cannot be ruled out, as the conflict likely displaced ransomware operators and diverted them from financially inspired cyber intrusions," the report on the change says. in the trend of ransomware attacks compared to last year.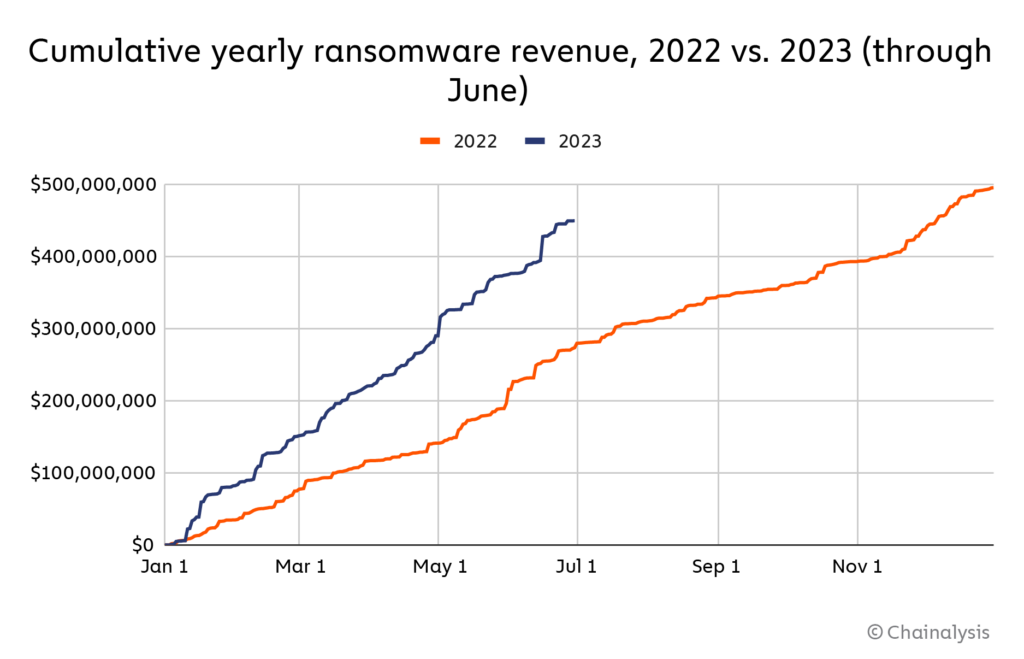 In conclusion, Chainalysis noted that 2023 is "off to a good start" in terms of cybersecurity, and that "crypto crime as a whole is in sharp decline."
This shows that the efforts of both law enforcement agencies and the cryptocurrency industry itself have paid off and prevented attacks that in previous years have been a major problem in cryptocurrencies, according to the Chainalysis report.