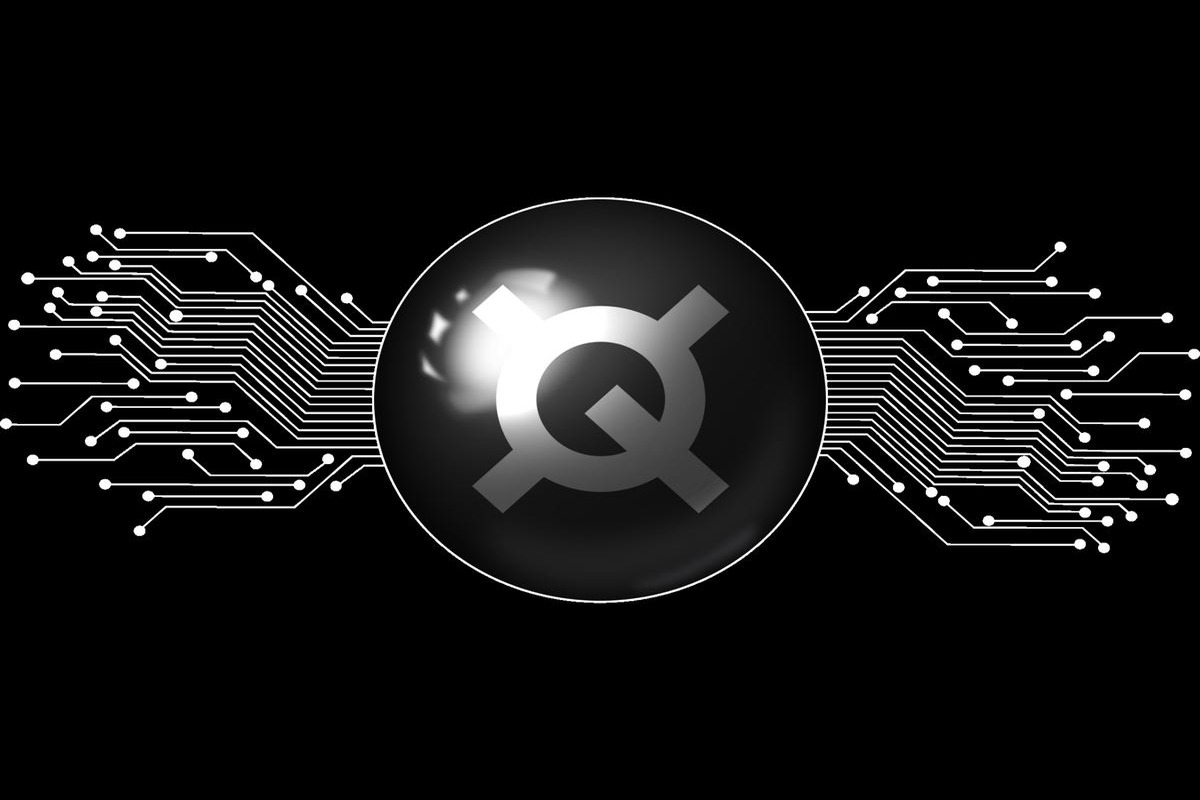 Quantstamp, a blockchain security firm, has been ordered by the U.S. Securities and Exchange Commission (SEC) to return $28 million raised in a 2017 unregistered initial coin offering (ICO). 
On July 21st, the SEC accused Quantstamp of conducting an unregistered ICO, during which they sold their native QSP tokens to approximately 5,000 investors, raising a substantial amount for developing Ethereum blockchain technology for automatic security audits of smart contracts.
However, the SEC order revealed that after the ICO, Quantstamp allowed its tokens (QSP) to be traded on third-party digital asset trading platforms without registering the issuance and sale, raising concerns with regulatory authorities.
The press release states, "Quantstamp agreed to settle the charges by disgorging proceeds from the offering and paying a civil penalty."
Quantstamp agreed to pay nearly $2.5 million in disgorgement, prejudgment interest, and a $1 million civil penalty as part of the settlement. The firm settled the charges without admitting or rejecting the SEC's findings.
The decree mandates the establishment of a "Fair Fund" to compensate affected investors. Quantstamp has agreed to transfer its QSP token holdings to the administrator of the Fair Fund, with those tokens to be "permanently disabled or destroyed."
What Happened: A Look at Quantstamp's ICO for QSP Tokens Deemed Securities
Quantstamp is a security-auditing protocol that focuses on addressing smart contract security concerns. 
Its primary objective is to provide risk assessment and security services on the Ethereum blockchain, encouraging widespread blockchain adoption and protecting the decentralized internet from hacking and theft. 
The project aimed to establish a distributed network of participants, including contributors, bug finders, validators, contract users, contract creators, and voters. It aimed that diverse network would work collaboratively to counteract the impact of bad actors, facilitate governance, and offer significant computing power.
According to Quantstamp's whitepaper, participants play a vital role in using QSP tokens for different purposes, including receiving, paying for, or improving verification services. 
The Initial Coin Offering (ICO) for the tokens aimed to raise funds to develop and promote their automated smart contract security auditing platform.
SEC Allegations and Regulatory Compliance Issues Surrounding Quantstamp's QSP Tokens
As the QSP Tokens were sold on third-party exchanges, the SEC alleged that purchasers had a "reasonable expectation of profit from Quantstamp's efforts," leading to accusations against the blockchain security company.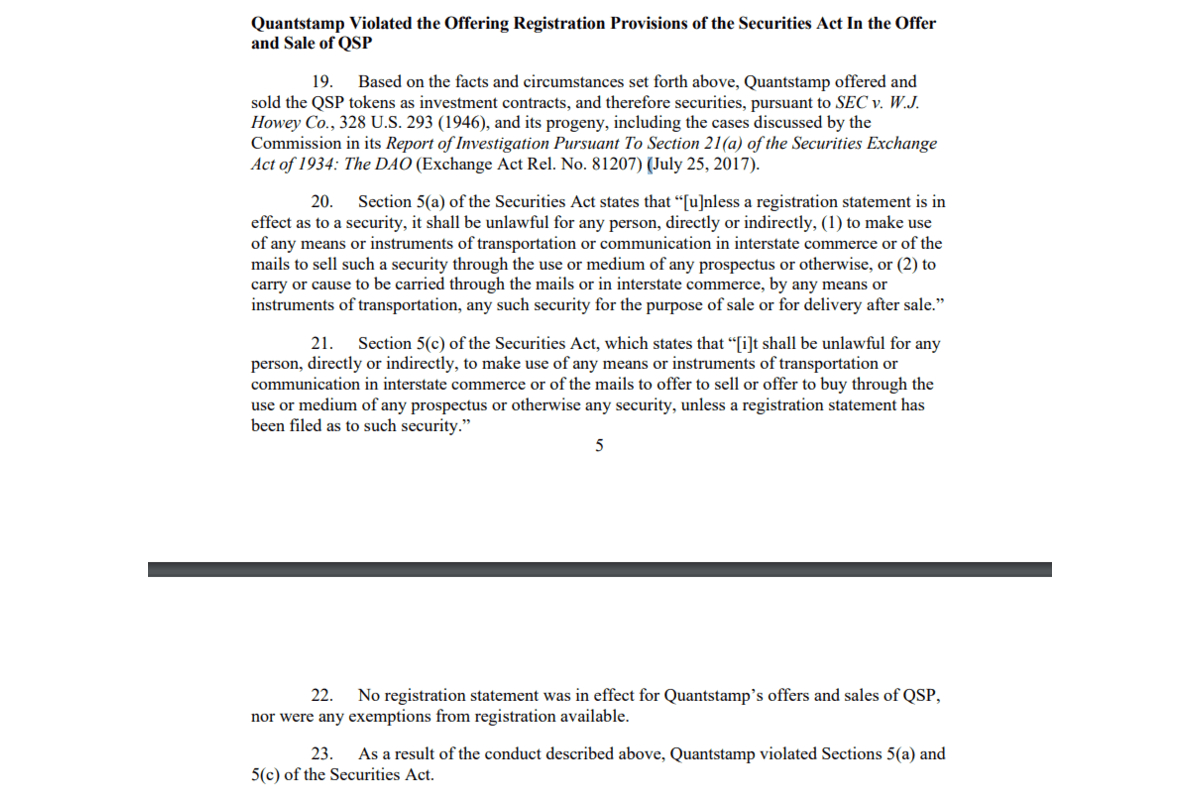 The SEC noted that despite filing a Form D claiming exemption under Rule 506(c) of Regulation D and according to Regulation S, Quantstamp still needs to meet the criteria for any exemption to registration. 
As a result, the SEC found that Quantstamp had failed to register the offers and sales of QSP tokens, which were deemed securities according to the order. 
After the settlement, Quantstamp, which finalized its automated smart contract security auditing platform in June 2019, will no longer operate or provide its service.
The price of the Quantstamp token has dropped by 4.00% over the last 7 days and declined by 4.79% in the past 24 hours. The current price is $0.0115 per QSP, representing a significant 98.68% decrease from its all-time high of $0.87.