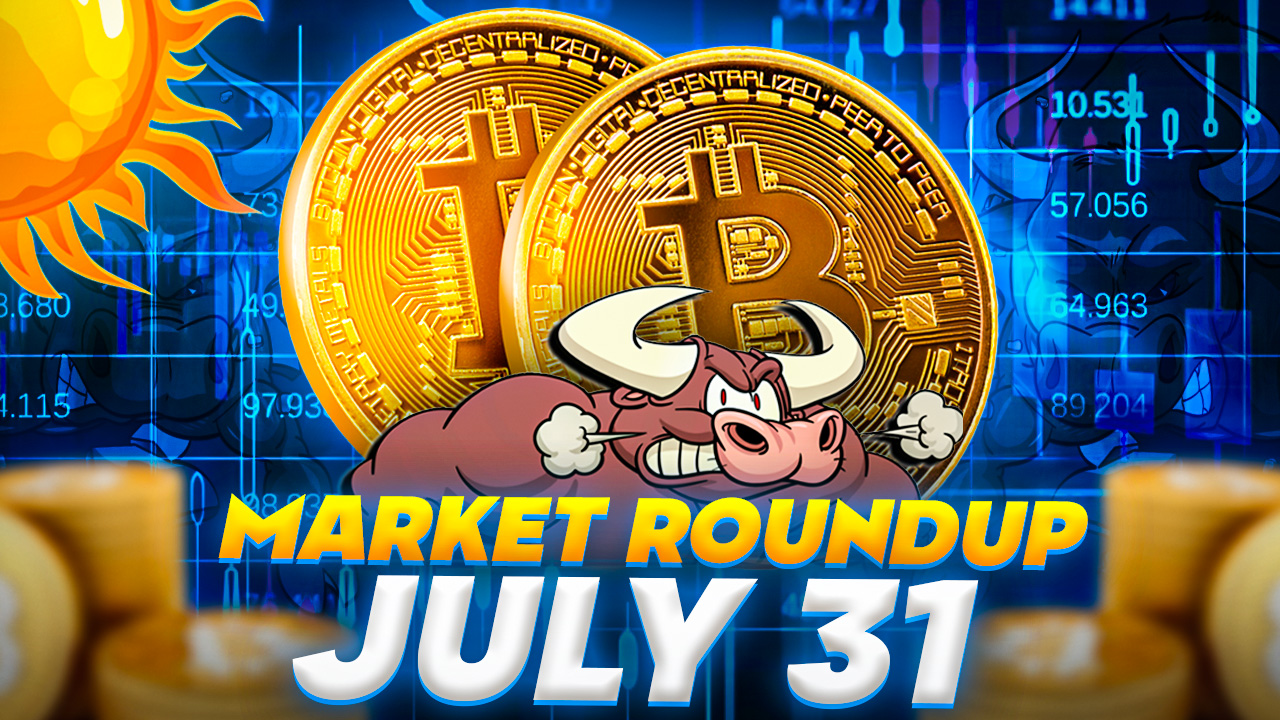 On Monday, Bitcoin price is on the rise, up by nearly 0.50% to reach $29,447.
In this update, we will delve into the perspectives shared by renowned figures like Mike Novogratz of Galaxy Digital and significant milestones achieved by the cryptocurrency market, such as the Ordinals Pass crossing the 20-million mark. 
Additionally, we will explore the impact of the SEC's recent request to Coinbase, which has garnered attention within the crypto community. 
Mike Novogratz Praises BlackRock CEO Larry Fink's Impact on Bitcoin in 2023
Bitcoin's value is on the rise today due to significant developments in the crypto ecosystem. BlackRock CEO Larry Fink's recent endorsement of Bitcoin as an "international asset" and his recommendation to investors to switch from Gold to Bitcoin as a hedge against inflation has boosted confidence in the cryptocurrency. 
Fink's transformation from a skeptic to a believer has had a positive impact on Bitcoin's value, given his influential position in the financial world and BlackRock's massive assets under management. 
Galaxy Digital CEO Mike Novogratz has acknowledged this development, which further solidifies Bitcoin's bullish sentiment. As a result, BTC/USD is currently experiencing upward momentum.
Bitcoin-Based NFT Sales Drop Despite Ordinals Passing 20-Million-Milestone
Although there have been recent declines in Bitcoin-based NFT sales, the underlying factors surrounding BTC indicate positivity. 
The achievement of crossing 20 million ordinal inscriptions on the Bitcoin blockchain serves as evidence of the continued progress and advancement of the technology.
The sales of Bitcoin's NFTs have been facing challenges, but other blockchains have seen a rise in NFT sales, contributing to an overall increase in seven-day sales figures. This shows how unpredictable the crypto market can be. 
The number of sales has surged to 20 million within just six months since the launch of the ordinal protocol on the mainnet, indicating its popularity among traders and adding positive momentum to BTC.
SEC Requests Coinbase to Halt Trading in All Cryptocurrencies Accept Bitcoin
Recently, it was revealed that the SEC advised Coinbase to stop trading all cryptocurrencies except for bitcoin before taking legal action against the exchange. 
This has resulted in an increase in Bitcoin's popularity.
Bitcoin's standing as a distinct asset is being reinforced by this development, highlighting the cryptocurrency's unique position in the market. 
This transparency has helped to build trust among investors, particularly in the face of regulatory ambiguity which other cryptocurrencies are grappling with. 
As a result, the BTC/USD pairing is experiencing gains today.
Bitcoin Price Prediction 
Bitcoin's price is currently being analyzed, with the $29,500 level seen as critical resistance and the psychological barrier of $30,000 holding significant importance. 
Traders should be cautious of the 50-period exponential moving average around $30,000, which could act as a resistance level based on neutral signals from the relative strength index (RSI) and moving average convergence divergence (MACD) indicators.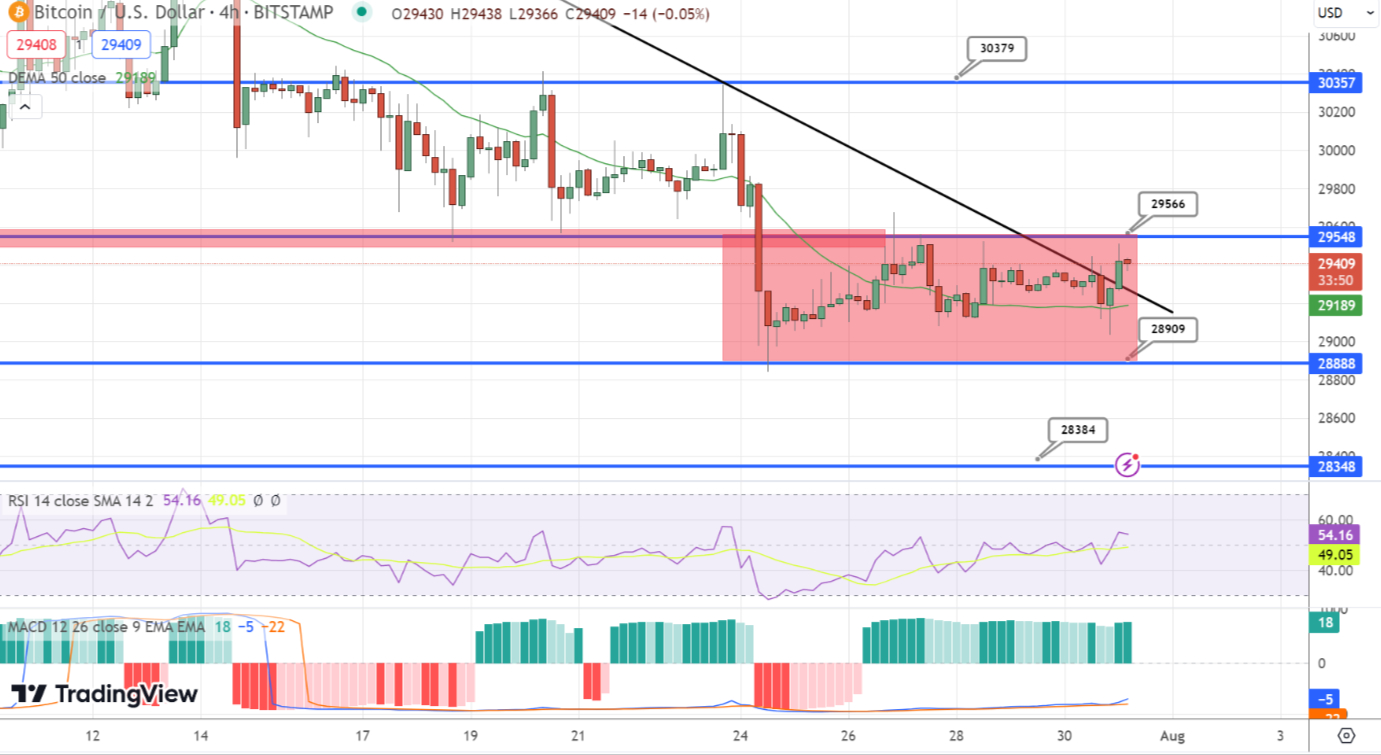 The price movements are anticipated to remain in the range of $29,550 to $28,850, and a breakout above $29,500 might lead to targets around $30,200 or $30,900. 
Conversely, a bearish breakdown below $28,800 could result in a decline towards approximately $28,000. 
Top 15 Cryptocurrencies to Watch in 2023
Stay informed about the latest initial coin offering (ICO) projects and alternative cryptocurrencies by regularly exploring our carefully selected collection of the top 15 digital assets to watch in 2023.
This thoughtfully curated list has been compiled by industry experts from Industry Talk and Cryptonews, ensuring that you receive professional recommendations and valuable insights.
Stay ahead of the game and discover the potential of these cryptocurrencies as you navigate the ever-changing world of digital assets.
Find The Best Price to Buy/Sell Cryptocurrency

Disclaimer: Cryptocurrency projects endorsed in this article are not the financial advice of the publishing author or publication – cryptocurrencies are highly volatile investments with considerable risk, always do your own research.