Twitter users are shocked by the surprising changes to the official Twitter account. Twitter owner and CEO Elon Musk appears to have made a serious decision to rebrand the social media platform. There was a surprising change in the username of the official Twitter account which has now changed to "X". The move has sparked speculation that Twitter is preparing for a major rebranding, including a possible change to its iconic blue bird logo.
Previously, there were rumors that "X" would become Twitter's new logo which replaced the blue bird that had been his symbol of familiarity. This username change further emphasizes the possibility of a rebranding soon to take place on this social media platform.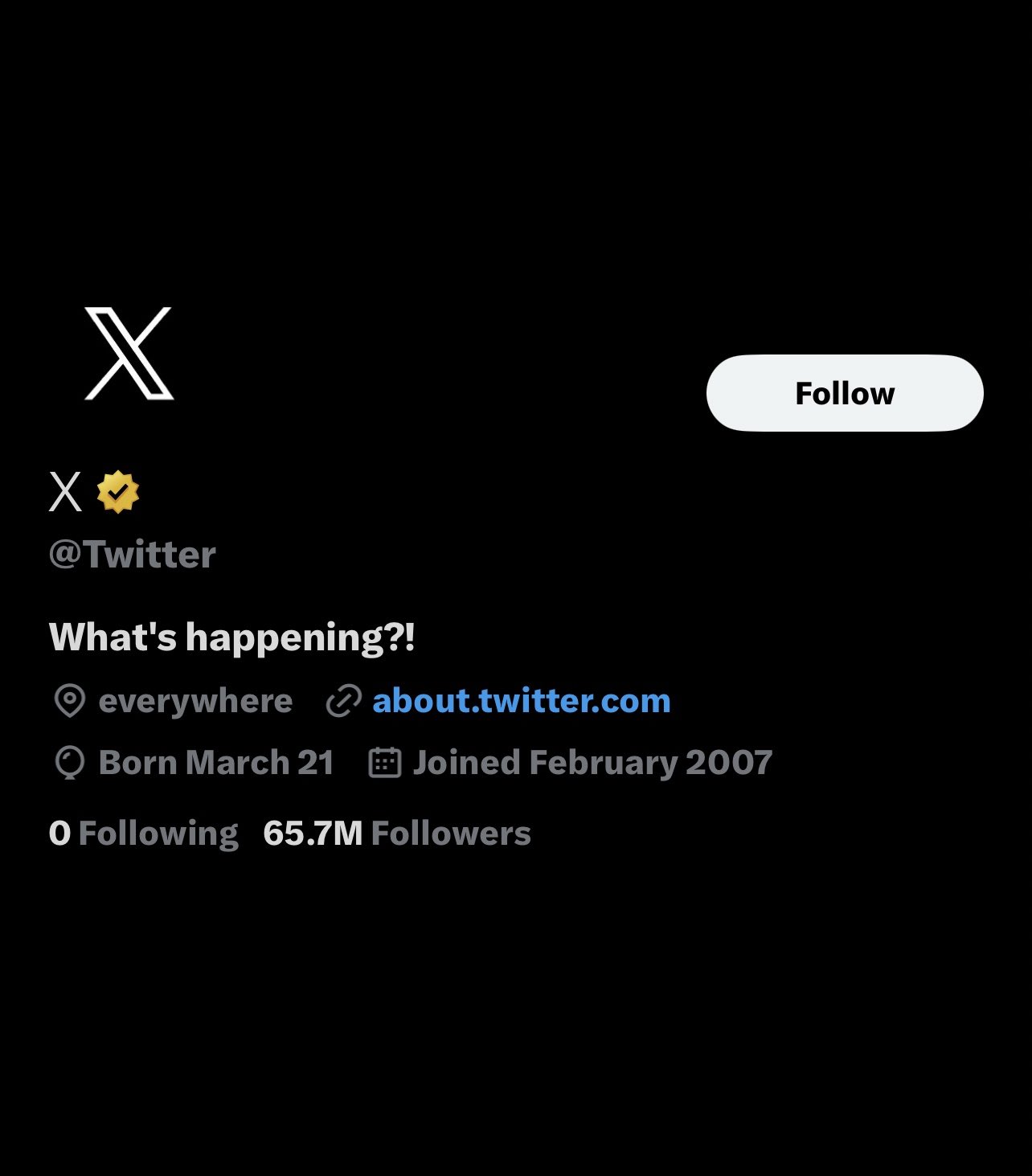 However, so far there has been no official statement from Twitter or Elon Musk regarding the reasons for this change. Twitter users are beginning to wonder what the username change to "X" means and what Twitter's rebranding plans are.
Twitter is one of the largest and most popular social media platforms in the world. With this change, of course, many users are curious and excited to see what the form of rebranding that Twitter will present will look like. Will "X" be the new logo that replaces the blue bird or is there another bigger change that this platform is preparing?
Rebranding is a strategic step that companies take to provide a new look and feel, as well as to provide a better experience for users. It is hoped that with the rebranding, Twitter can continue to strengthen its position as one of the world's leading social media platforms and deliver exciting innovations for its users.
Meanwhile, Twitter users are still excited and waiting for more information on this Twitter rebranding plan. Hopefully, with this change, Twitter can bring something interesting and positive to its loyal users. We are waiting for more news from Twitter regarding the changes they are preparing for this.