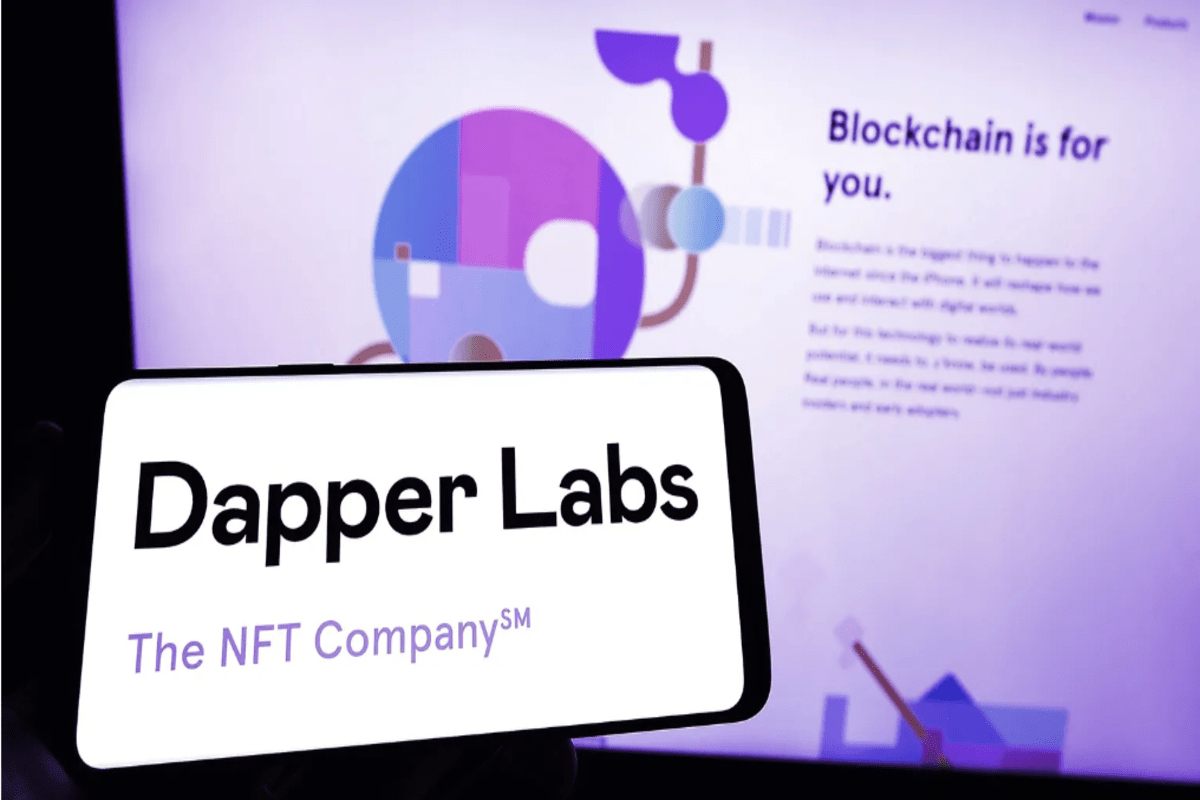 Dapper Labs, the non-fungible token (NFT) collectibles company behind NBA Top Shot, recently laid off an additional 51 employees, following a previous 20% staff reduction in February earlier this year.
In an announcement by Roham Gharegozlou on July 13, the company's CEO revealed that the organization is experiencing its third round of layoffs in a year.
Gharegozlou took to Twitter to share an email sent to team members, revealing that a significant number of 51 employees will be leaving.
"The decision was incredibly difficult due to the incredible people affected, but it is necessary, and the right thing to do is to ensure an agile and efficient Dapper Labs," the CEO's note read.
Gharegozlou emphasized that NBA Top Shot Blockchain Dapper Labs and Flow had ample capital resources, stating, "Despite the restructuring, our financial position remains strong."
In addition, he said, "Through this reorganization, we have streamlined our operations, allowing us to prioritize the well-being of our fans and foster the organic growth of our communities in the most sustainable way."
NFT Market Crash: Dapper Labs' Journey From Prominence To Challenging Times
Dapper Labs, a Vancouver-based company, rose to fame in 2017 with the launch of CryptoKitties, a blockchain-based "game" that introduced the concept of NFTs through collectible feline characters.
Another notable Dapper Labs venture is NBA Top Shot, a collaboration with the NBA that debuted in 2020. Powered by Dapper Labs' Flow blockchain, NBA Top Shot allows users to trade digital assets based on video clips from Dapper Labs games. the nba.
In March 2021, Dapper Labs achieved a significant milestone by raising $305 million in funding, bringing its post-money valuation to an impressive $2.6 billion.
However, this achievement coincided with the broader decline seen by the NFT market and trading in 2022.
The April reports highlighted the prevalence of sellers, resulting in an imbalance in the NFT market.
In addition, many well-known top-tier collections have experienced substantial drops in their floor prices in recent months.
Unfortunately, the subsequent crypto winter took its toll on Dapper Labs.
The company had to implement headcount reductions, laying off 22% of its employees in November 2022, followed by a further 20% reduction in February of the following year.
According data of Growjo.com, the most recent layoff represented approximately 12% of the company's total staff.
NFT Winter: Downturn in NFT industry as sales plummet
according to a report From IntoTheBlock, the NFT industry is currently facing a significant downturn.
The weekly sales count is anticipated to be at its lowest point since June 2021, with an average daily count of 11.65k over the past week.
This represents a substantial decline from the peak levels seen during the 2021-22 bull market.
The decline in NFT sales has had a severe impact on trading volumes.
After reaching its yearly highs in March, the downward trend continued and accelerated throughout the second quarter. The average daily trading volume over the past week was approximately $16 million.
Comparatively, year-to-date, total NFT volume has only increased 11%, while total cryptocurrency market capitalization has grown 48% over the same period, according to CoinMarketCap.
This indicates that the NFT sector has separated from the general growth seen in the digital asset market.