The Russian business community and financial experts have spoken about the potential pitfalls – and possible advantages – of a digital ruble as Moscow prepares for the August launch of a CBDC pilot.
Izvestia quoted Sergey Katyrin, the President of the Russian Chamber of Commerce and Industry, as stating that businesses would likely welcome certain aspects of the Central Bank's CBDC messaging.
The bank says that while P2P transfers will be free, merchants will need to pay 0.3% commission rates, with rates for businesses capped at 2.5%.
Katyrin said:
"We are talking about millions worth of savings on transactions for Russian entrepreneurs. In this regard, the [CBDC] is likely to rapidly gain popularity in business circles."
Ivan Gostev, commercial director of GIS Mining, was quoted as speaking about the digital ruble's potential to enable "faster and more convenient transactions."
Gostev said the token "may ultimately lead to the development of new services and innovations in the payments industry."
But Ura News quoted Svetlana Shulman, an analyst at the digital agency TexTerra, as stating that the CBDC launch would essentially allow the Central Bank to monitor every detail of Russian citizens' financial activities.
She said:
"Each transaction made with [a CBDC] is transparent. Platform operators have a clear understanding of who, how, and where money is spent – and full control over each transaction. Digital rubles are stored in the Central Bank, regardless of who owns them."
Shulman added:
"[CBDC transactions] are not like ordinary bank transfers, which travel through various accounts and whose path is difficult to track."
Russia's CBDC: When Could Digital Ruble Launch?
Earlier this week, President Vladimir Putin signed a law that paves the way for the launch of a Russian CBDC.
This will allow the Central Bank to fast-track its "real-world" pilot for the coin.
Over a dozen of the country's biggest commercial banks are set to allow select groups of their customers to perform transactions with the CBDC starting in August.
Some have claimed the CBDC will not roll out until 2025, but the Central Bank may look to bring this timetable forward.
Russian firms are currently using crypto and hard currencies like its own ruble and China's yuan to conduct international trade deals, as an alternative to the USD.
But Elvira Nabiullina, the crypto-skeptic Governor of the Central Bank, appears keen to promote the "cross-border" capabilities of the digital ruble.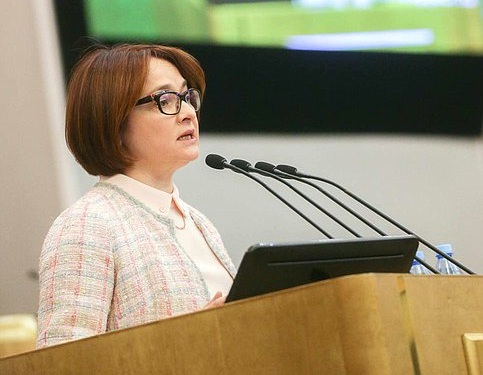 Moscow officials have already talked up the potential "compatibility" of a Russian CBDC and China's digital yuan.
Russia's Prosector-General has also visited Beijing this month, where he told his Chinese counterpart that the two countries should cooperate on CBDC regulation.