Eiichiro Oda returned to give a message to the fans regarding the live action of One Piece that will be broadcast on the Netflix platform. Fans are starting to get more curious and can't wait to witness the One Piece live action that is right in front of their eyes. They can't wait to see the "real" appearance of the One Piece characters in the series, which has received a lot of positive responses so far.
Netflix itself released the first trailer for the series some time ago and many fans praised Netflix's dedication and how seriously it is taking this series. However, in effect, there are not a few who criticize the various things that are presented in the series. Eiichiro Oda also sent a message congratulating the team, thanking them, and asking fans to look forward to the series.
Oda Sensei again gave a message for One Piece live action as shared by the series' official Twitter account. The translated message contains reactions from Oda Sensei, who is happy with the fans' reactions beforehand. Oda is still in awe of all the things that went into the production process of his series, like costumes, building real things, etc.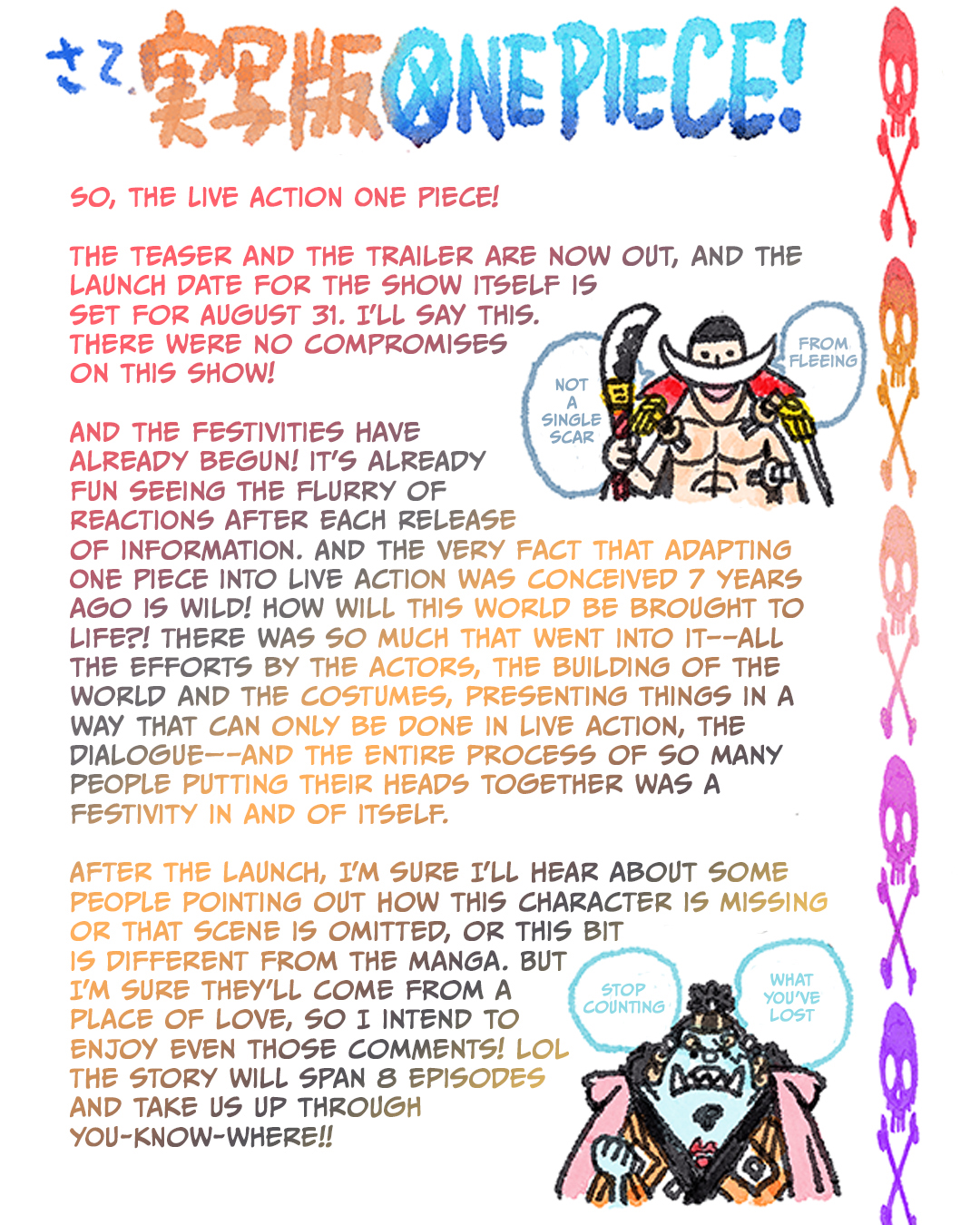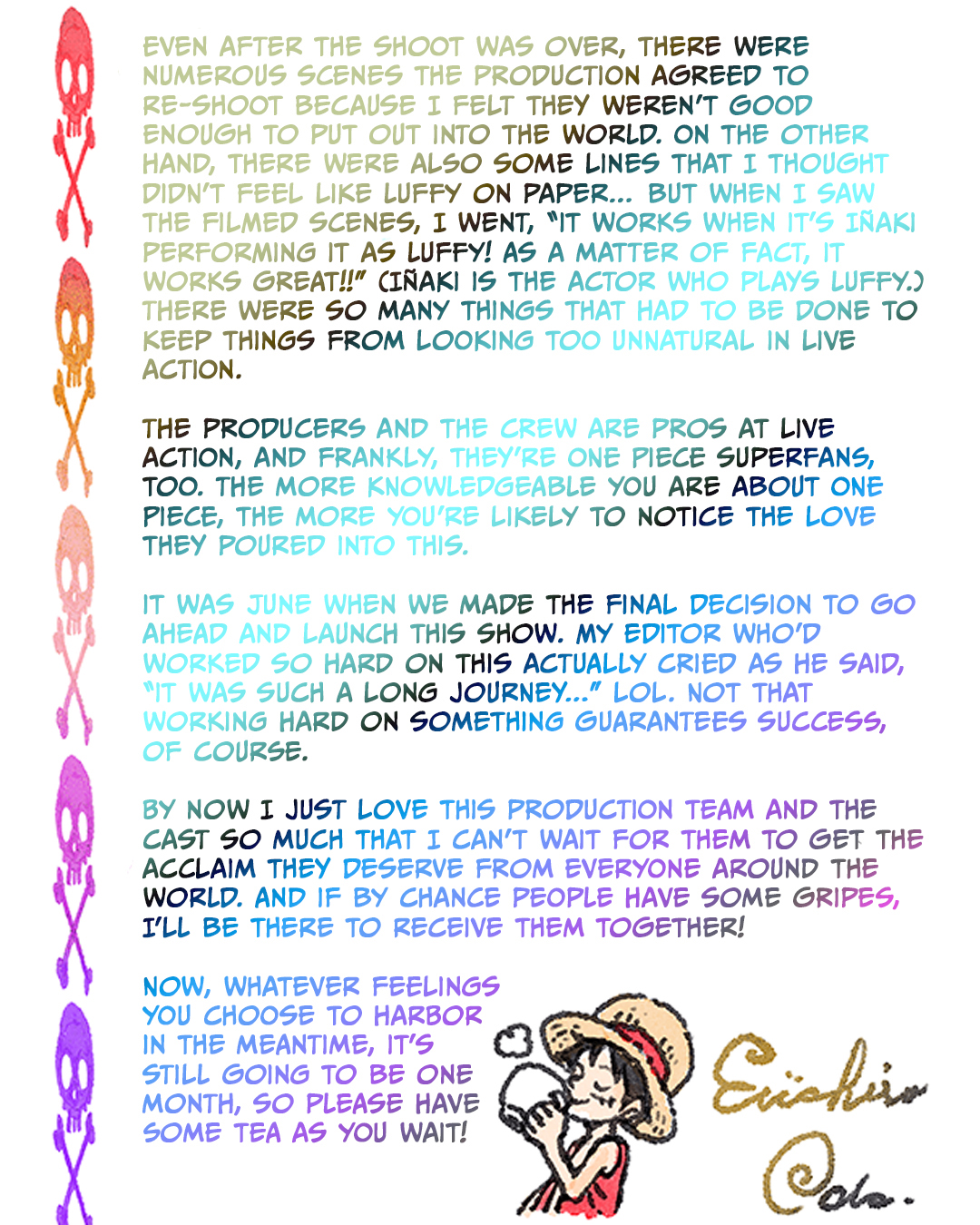 Oda also stated that he understands that criticism will come up, such as this character is different from the manga version, the character does not appear in the story, etc. However, Oda admitted that he would enjoy these comments. In said message, Oda also gave a brief description of the production process, where there were several reshoots or reshoots because he felt that the results were not optimal.
And lastly, Oda thanked the filmmakers that the series will be extraordinary considering they are One Piece fans too. That is, they will show their seriousness and love for the series. Oda also believes that the creators of the series will accept the negative things that will appear in the future along with him. And because there is still a month gap, Oda also asked fans to wait patiently while enjoying their time.