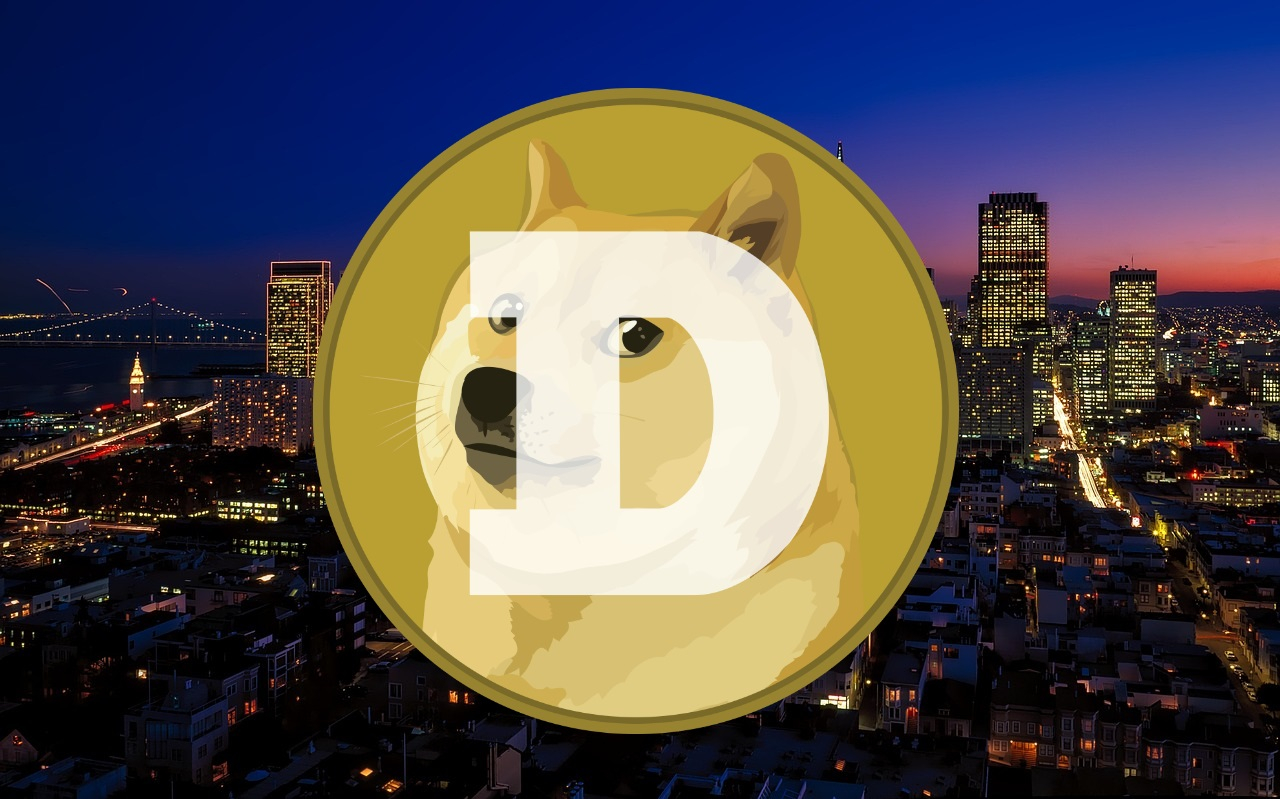 As the meme coin vertical springs into life, Dogecoin (DOGE) has shot up an impressive +19%, to test topside resistance as the leading coin attempts a recovery rally.
This comes in the aftermath of a similarly dramatic pump by Pepecoin (PEPE), which also saw an inticing +17% push up in the past 48 hours.
DOGE Price Analysis: Will Dogecoin Recover Pump Smash Resistance?
The recovery rally comes after almost two months of strengthening technical structure, leaving Dogecoin currently trading at a price of $0.079 (representing a 24 hour change of +2.17%).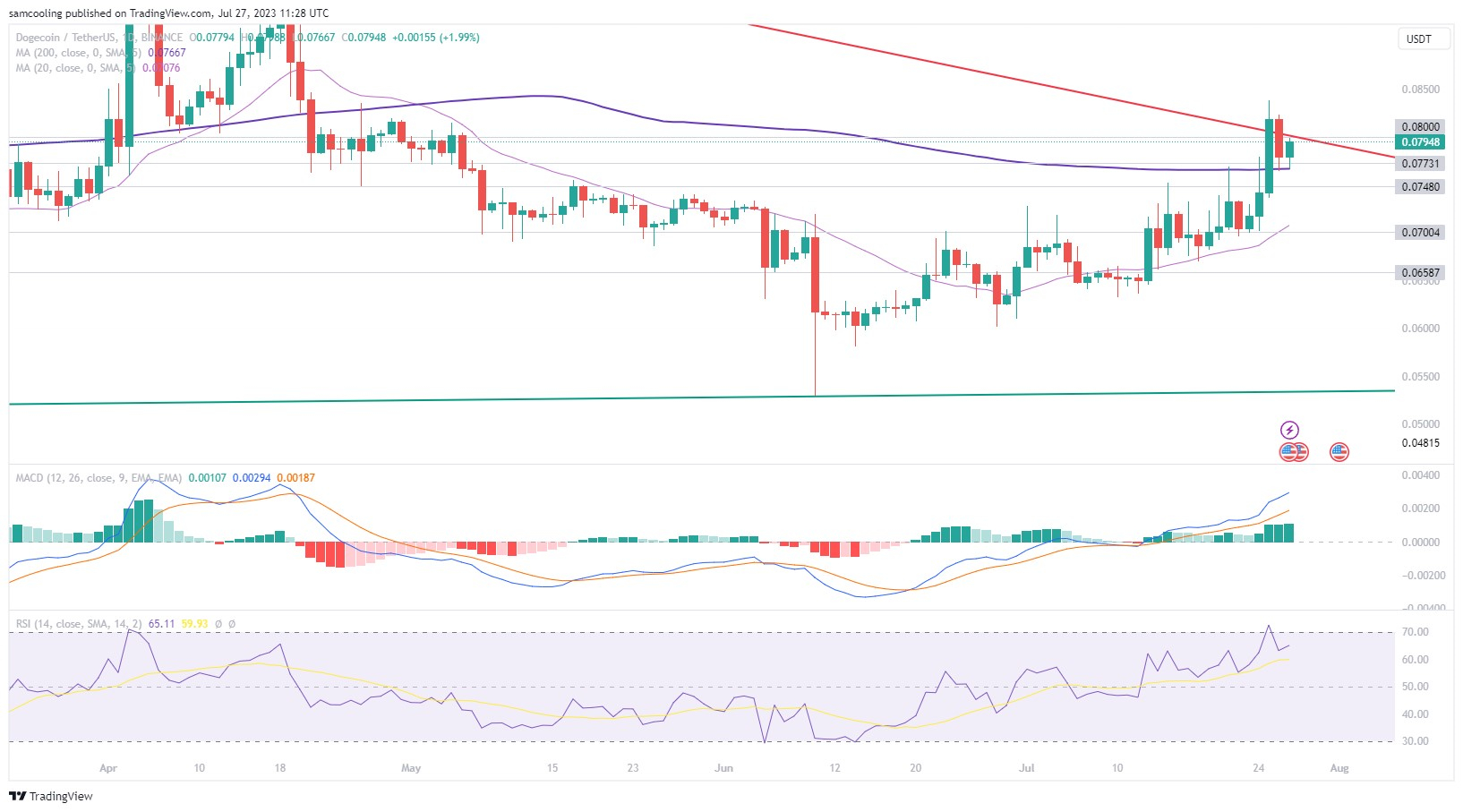 On the tail-end of 10-days of consolidation at the $0.75 price level, the rally was ignited on Monday July 24 with an initial +11% move to resistance at the 200DMA catching the attention of keen-eyed traders.
Momentum grew quickly, and triggered an explosive further +13% move, which not only saw Dogecoin reclaim bullish technical positioning above the 200DMA but also saw a clean break at the upper trendline during first contact.
Localised retracement in the 48 hours since have seen DOGE embroiled in an area of tough resistance stemming from the upper trendline.
However, for 72 hours now the 200DMA has formed a foothold of reliable support, encouraging the bullish outlook for Dogecoin's recovery.
With support now found from both the ascendent 20DMA and the steadfast 200DMA, a solid push above the upper trendline would likely see DOGE shoot-up to the next price level at $0.095.
Yet, indicators add a mixed signal to the price analysis. Despite a bullish MACD, showcasing upside divergence at 0.00107, the Dogecoin RSI is becoming a cause for concern.
With the RSI overheating dramatically to 65 on the recent push up, a clear overbought signal, bag holders are concerned about the potential need for further consolidation at current levels before upside can resume.
While this could become a limiting consideration on the short-time frame, DOGE looks primed for a continuation of this recovery rally – and this is reflected in Dogecoin's risk: reward profile.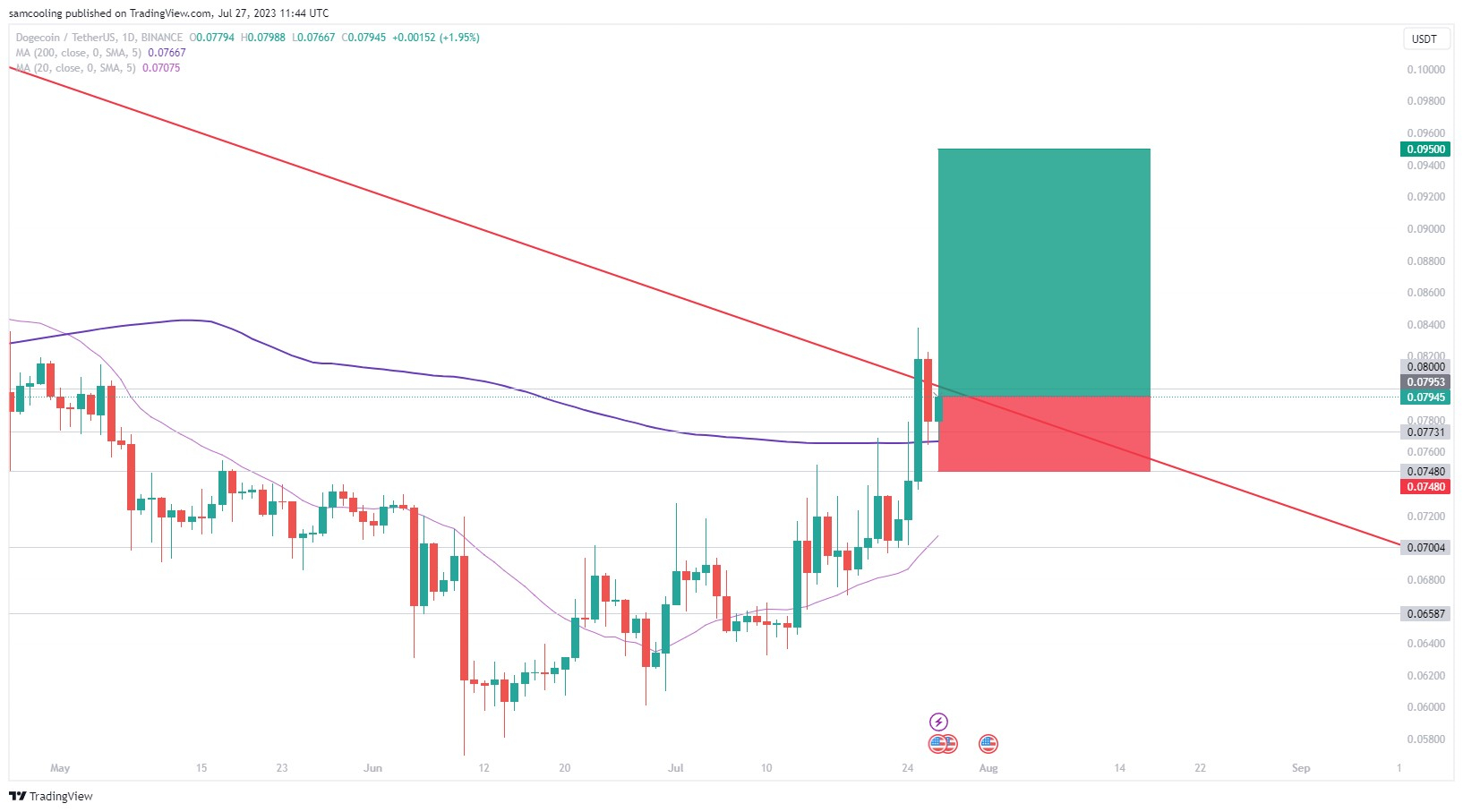 Against a background of breakouts in major meme coins, DOGE is facing an upside target at $0.095 (+19.45%), and downside risk to previous support zone around $0.75 (-5.9%).
This leaves Dogecoin with a risk: reward profile of 3.27 – an attractive entry characterised by significant upside potential.
Amid the price pumps, many traders have been racing to be the first to uncover these skyrocketing memecoin opportunities, and AI trading platforms have seen a surge in interest as eager investors fight to keep their fingers on the market pulse.
Introducing yPredict: The AI Platform With An Edge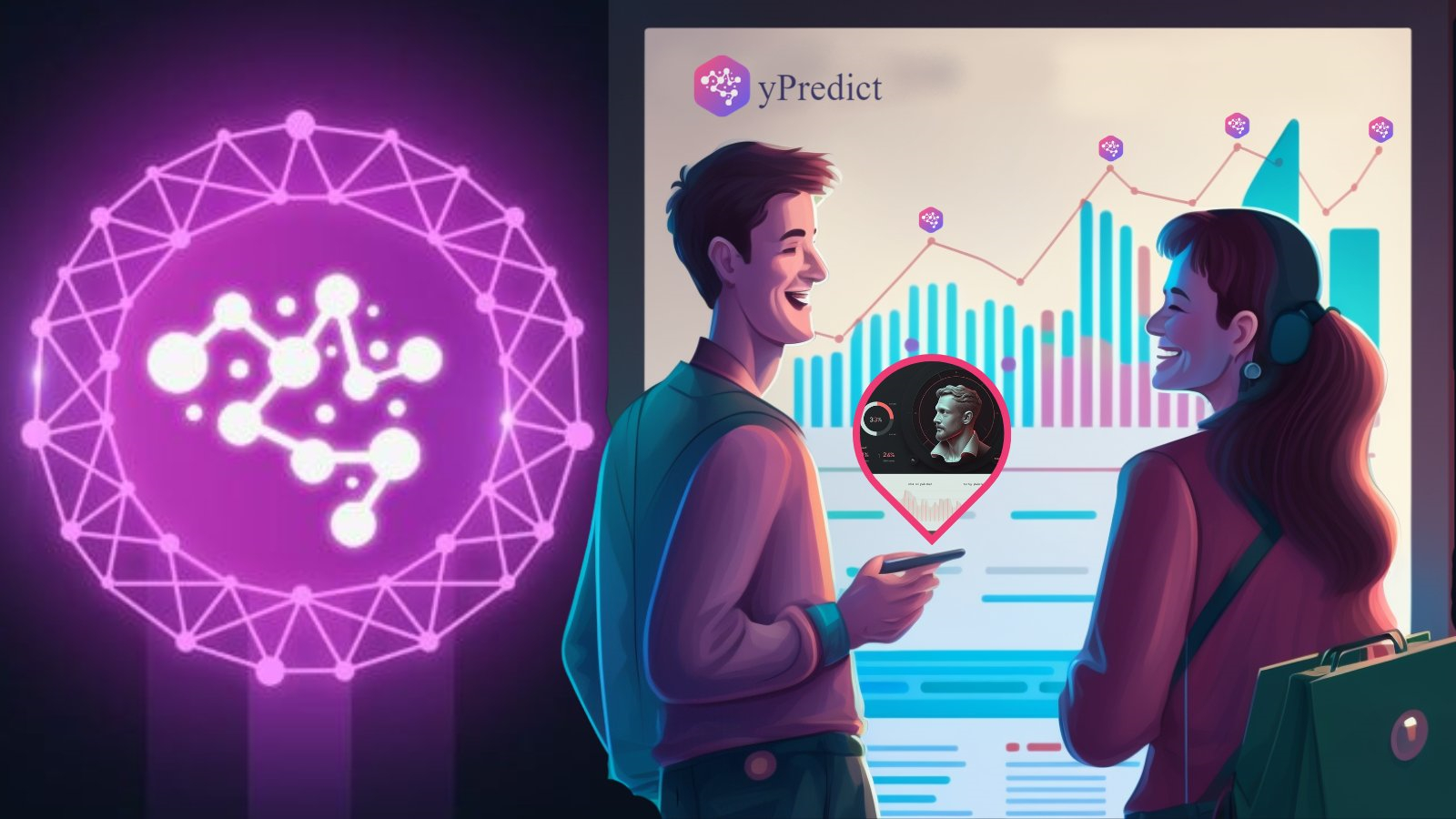 Tired of missing out on sensational pumps? Want to trade with the acuity of a venture capitalist? This is where yPredict ($YPRED) steps in.
An innovative, AI-powered crypto signal firm, yPredict has not only raised over $3.17m in its ongoing presale, but is also setting the stage for a revolutionary trading platform.
The transformative platform is designed to equip retail traders with valuable insights, enabling them to navigate the complex world of cryptocurrency effectively.
Welcome to the next phase of crypto trading, where advanced AI technology meets predictive models.
yPredict, the pioneer in AI-backed crypto signals, is establishing a unique foothold in the crypto market.
The platform offers detailed analysis, pulling out potential market trends from a sea of data, a luxury once exclusive to elite market participants.
$YPRED Tokens are Your Passport to this Cutting-edge Platform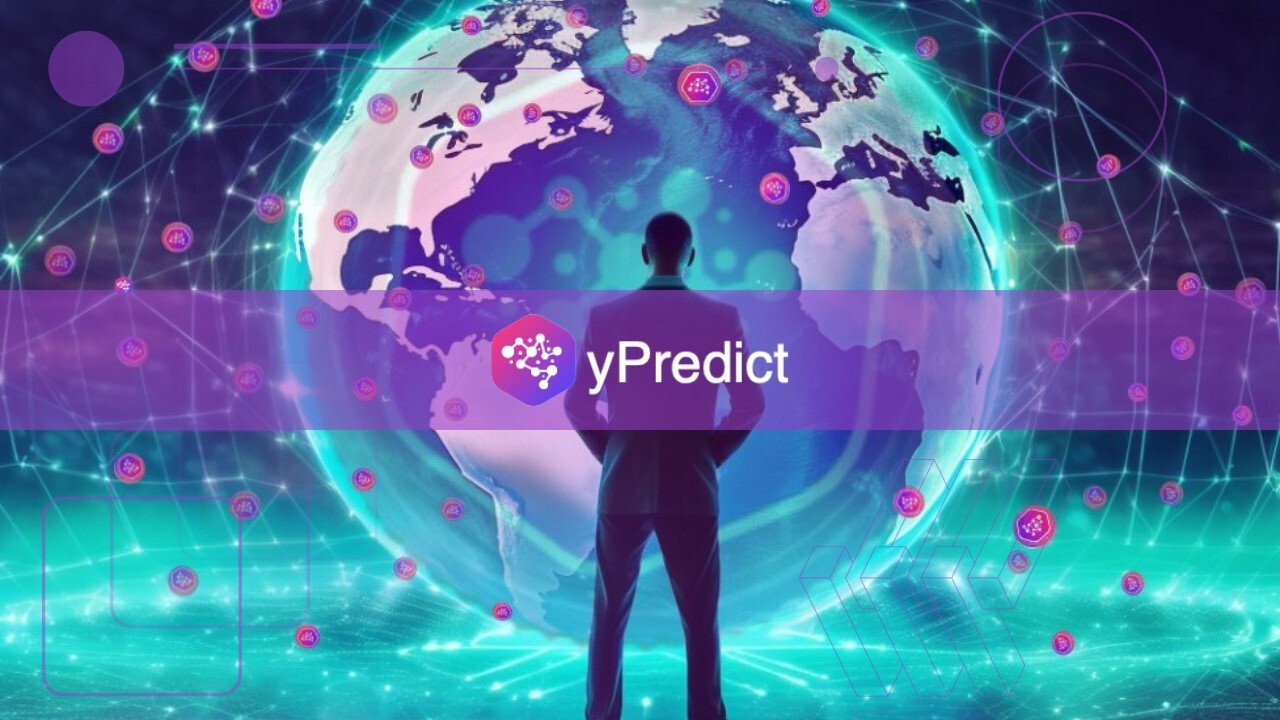 As the presale continues, with only 40% left until the price jumps to $0.1, a 11% increase – it's an open invitation for you to join this giant stride in crypto trading, one that promises the possibility of astronomical gains.
yPredict not only maximizes profits but also significantly reduces risk – the platform offers a marketplace where industry experts can monetize their knowledge, providing model predictions or data research as trading signals.
Holding $YPRED tokens means more than just access to this next generation platform.
It's also an opportunity to generate passive income through staking tokens and earning a proportion of the subscription fees paid by users.
This model promotes long-term investment, alleviating sell pressure in the market.
As a disruptive digital project, yPredict aims to redefine how we approach crypto price predictions, leveraging AI-based algorithms to offer precise, real-time forecasts – giving its members an upper hand in the swift-moving crypto markets.
How Does yPredict Employ AI for Better Trading?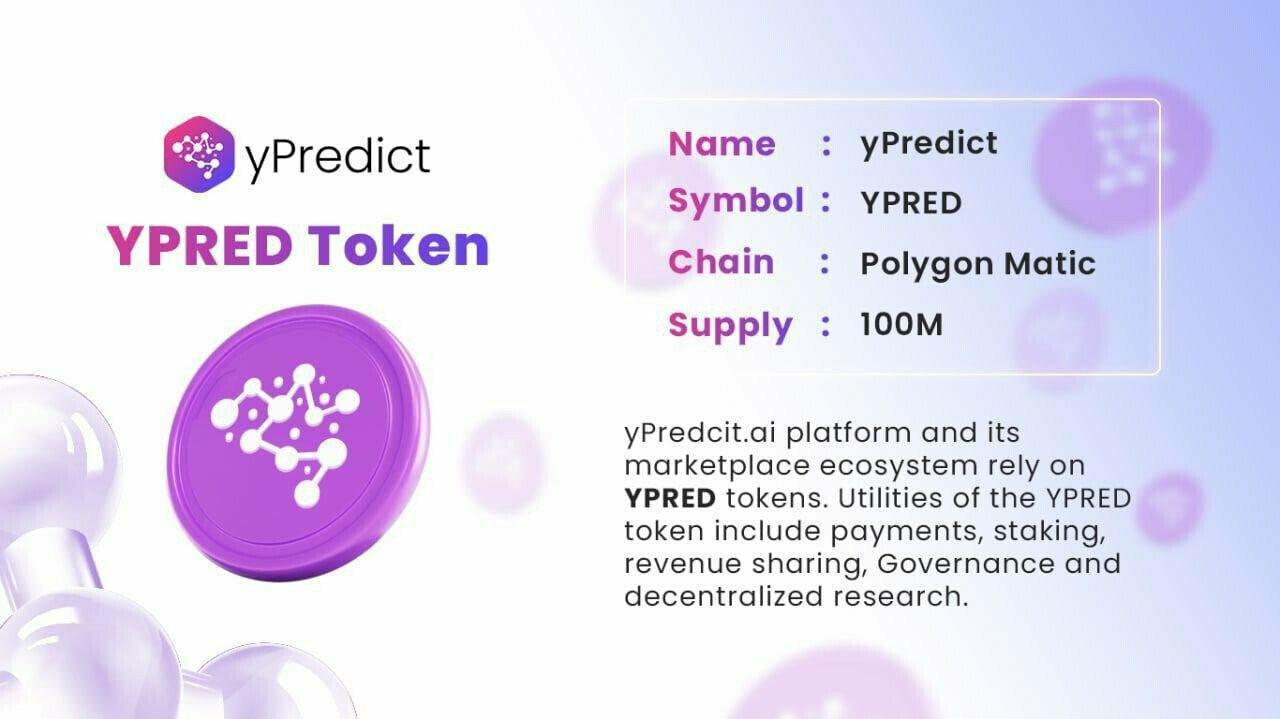 Beyond predictions, yPredict is equipped with a data-driven analytics platform that bridges the gap between AI/ML developers and cryptocurrency traders.
Here, data scientists can monetize their predictive models and signals through a subscription service, eliminating the need for personal trading engagement.
The ecosystem also includes a comprehensive trading terminal that is intuitive and user-friendly, offering a variety of order types.
The $YPRED token, the lifeblood of the yPredict ecosystem, offers holders complimentary access to the yPredict analytics platform.
Moreover, they can use these tokens to pay for subscriptions on the yPredict prediction marketplace.
Holders also have the opportunity to stake their tokens, reaping attractive APYs with 10% of the platform's revenue reserved to bolster the liquidity of these pools.
Under the aegis of Raj Sharma, founder of Renske Technologies Inc., the dedicated team at yPredict, a blend of developers, traders, and analysts, is committed to creating a platform that genuinely champions traders.
Don't miss out on the opportunity to be part of this revolutionizing movement in crypto trading.
yPredict is redefining the crypto trading landscape, one prediction at a time.
Don't let FOMO get the better of you – participate in the ongoing $YPRED presale and prepare for a potential skyrocketing crypto journey!
Buy $YPRED Here
Disclaimer: Crypto is a high-risk asset class. This article is provided for informational purposes and does not constitute investment advice. You could lose all of your capital.