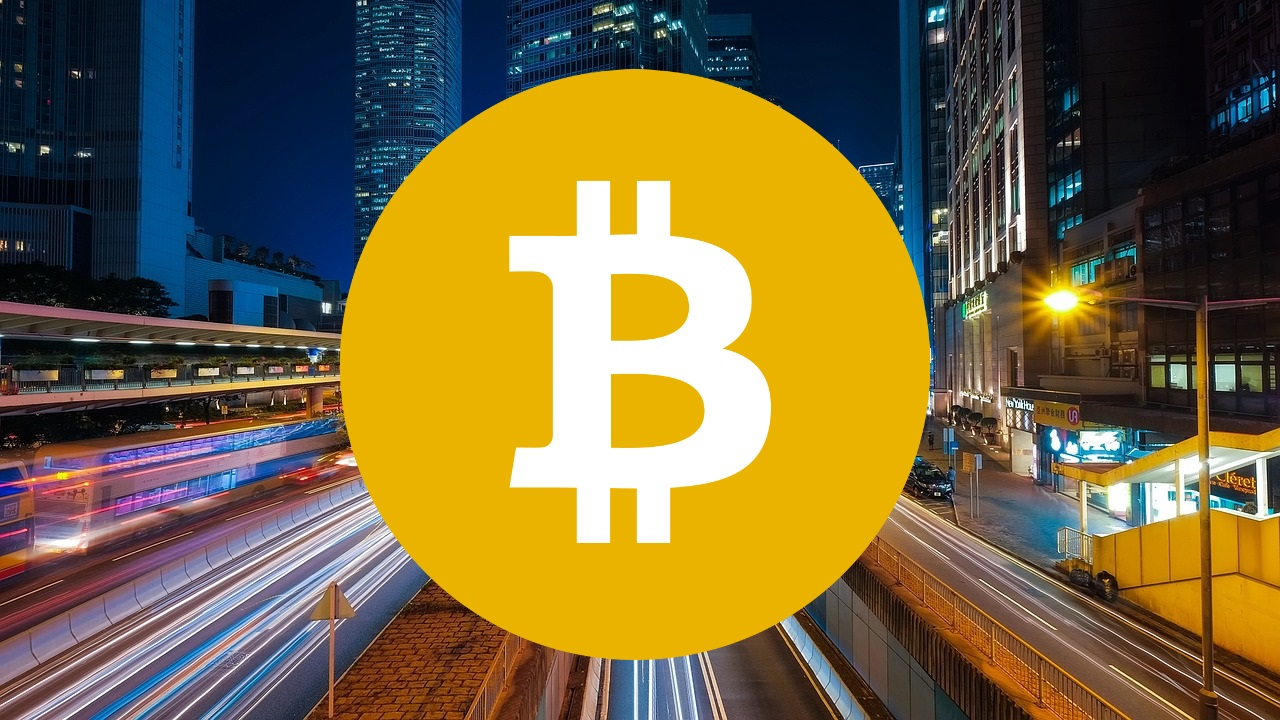 Leading hard fork project Bitcoin SV (BSV) has surged +10% overnight following the bullish news that the SEC will have to abandon the current legal argument used to prevent a Bitcoin spot ETF.
The revelation from the three-judge panel of the District of Columbia Court of Appeals in Washington ruled that the SEC failed to fully explain why it had rejected Greyscale's product application for a Bitcoin spot ETF.
Crypto markets jumped with the news, as top cryptocurrency Bitcoin pumped +7%.
This triggered a wave of traction for Bitcoin off-shoot and hardfork projects such as Bitcoin SV and BTC20.
BSV Price Analysis: Is it Too Late to Buy Bitcoin SV?
Amid the sudden rally, Bitcoin SV is pushing up in the descendant trading channel, with a current market price of $32 (representing a 24-hour change of -3.3%).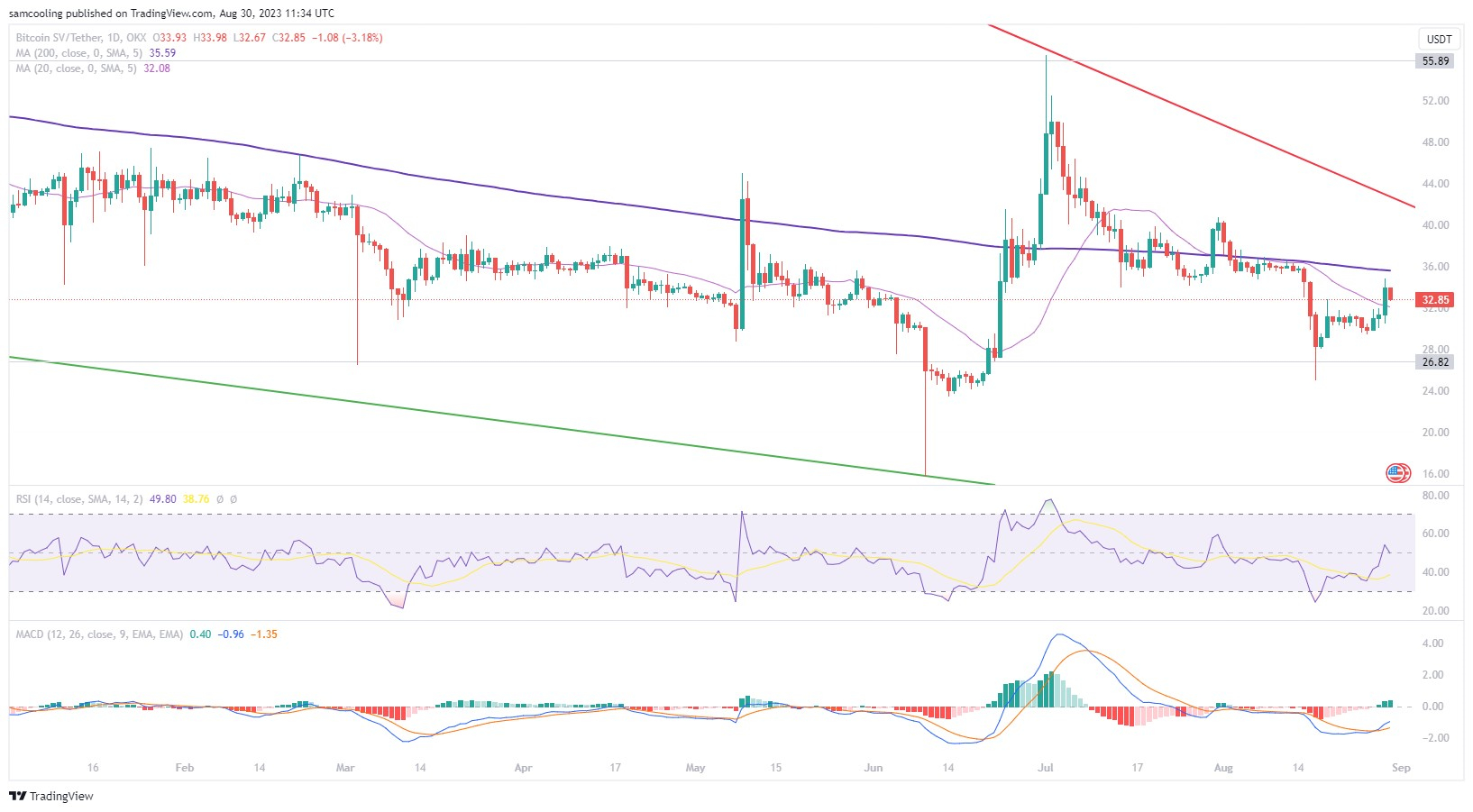 The retracement move comes following the shock +10% rally on August 29, which saw BSV reclaim critical footing atop the 20DMA.
Despite the 03.3% retracement, Bitcoin SV price action remains in strong technical form retaining the support of the 20DMA.
However, a ceiling of localised resistance stemming from the 200DMA appears to have slammed the brakes on the upside swing.
The news couldn't have come at a better time for BSV, which was facing a tumultuous downside move, triggered after almost a month of failed testing at the 200DMA throughout July.
Now once again poised for a re-test, all eyes are on the 200DMA to see if Bitcoin SV can break high.
There could be a more immediate need to consolidate first, securing the foothold above the 20DMA, and this is reflected in the rapid heat-up on the RSI, which now stands at 49.51.
The MACD reflects this cautiously bullish sentiment with divergence at 0.39.
Overall, the sudden +10% pump for BSV appears to have recovered technical form, poising Bitcoin SV to resume upside after a short period of consolidation.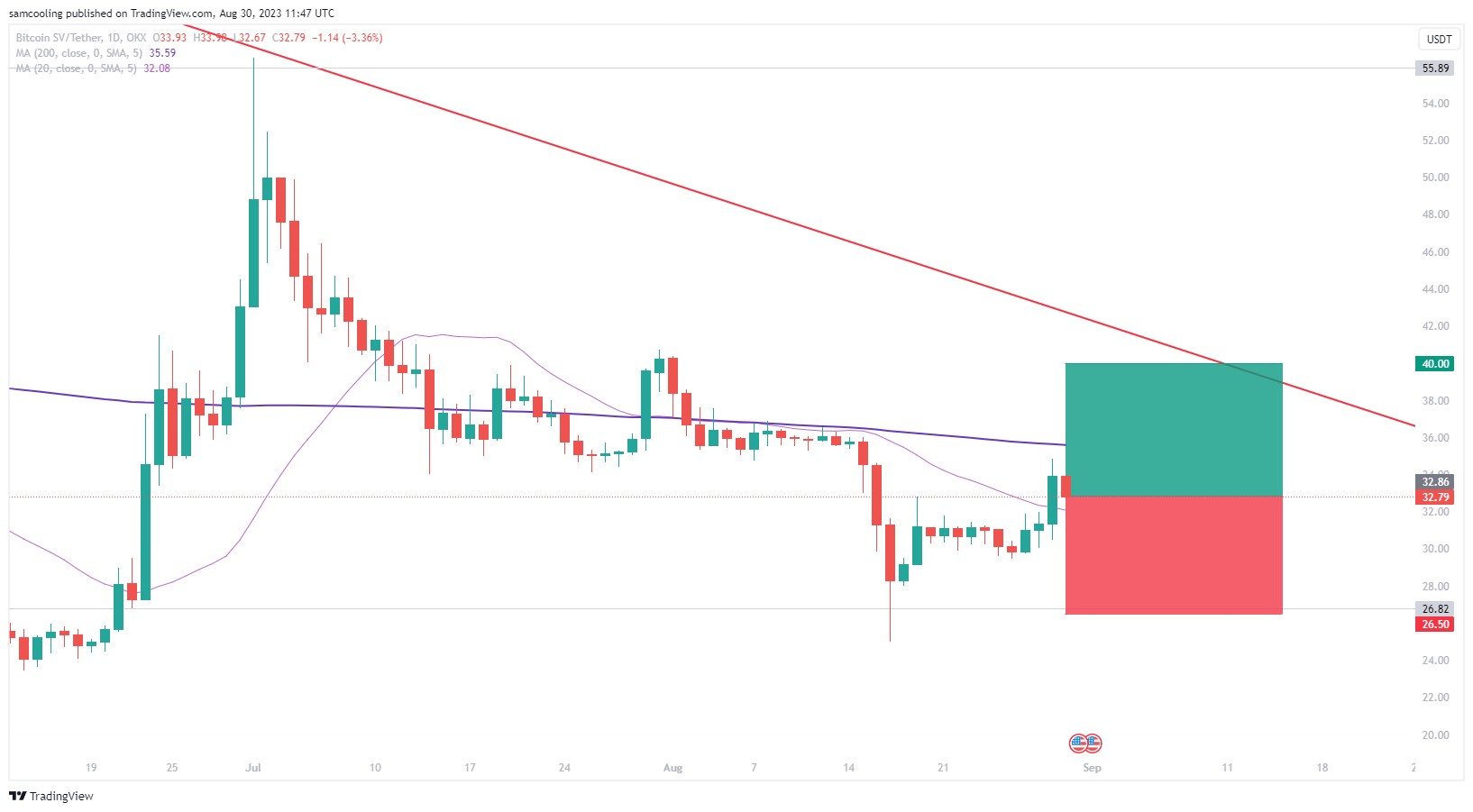 This leaves BSV with an upside target above the 200DMA at $40 (a potential +21.7%).
While downside risk remains significant here, with a retracement move likely to catch support at $26.50 (a possible -19.35%).
Bitcoin SV therefore has a risk: reward ratio of 1.12 – a mediocre entry – highly dependent on the 200DMA price level.
But while BSV faces consolidation; smart money have gravitated to a new AI analytics tool boasting market beating crypto insights that could uncover the next big move and supercharge your trading.
Launchpad XYZ: Final Day to Join AI Insight Platform Used by Pro Traders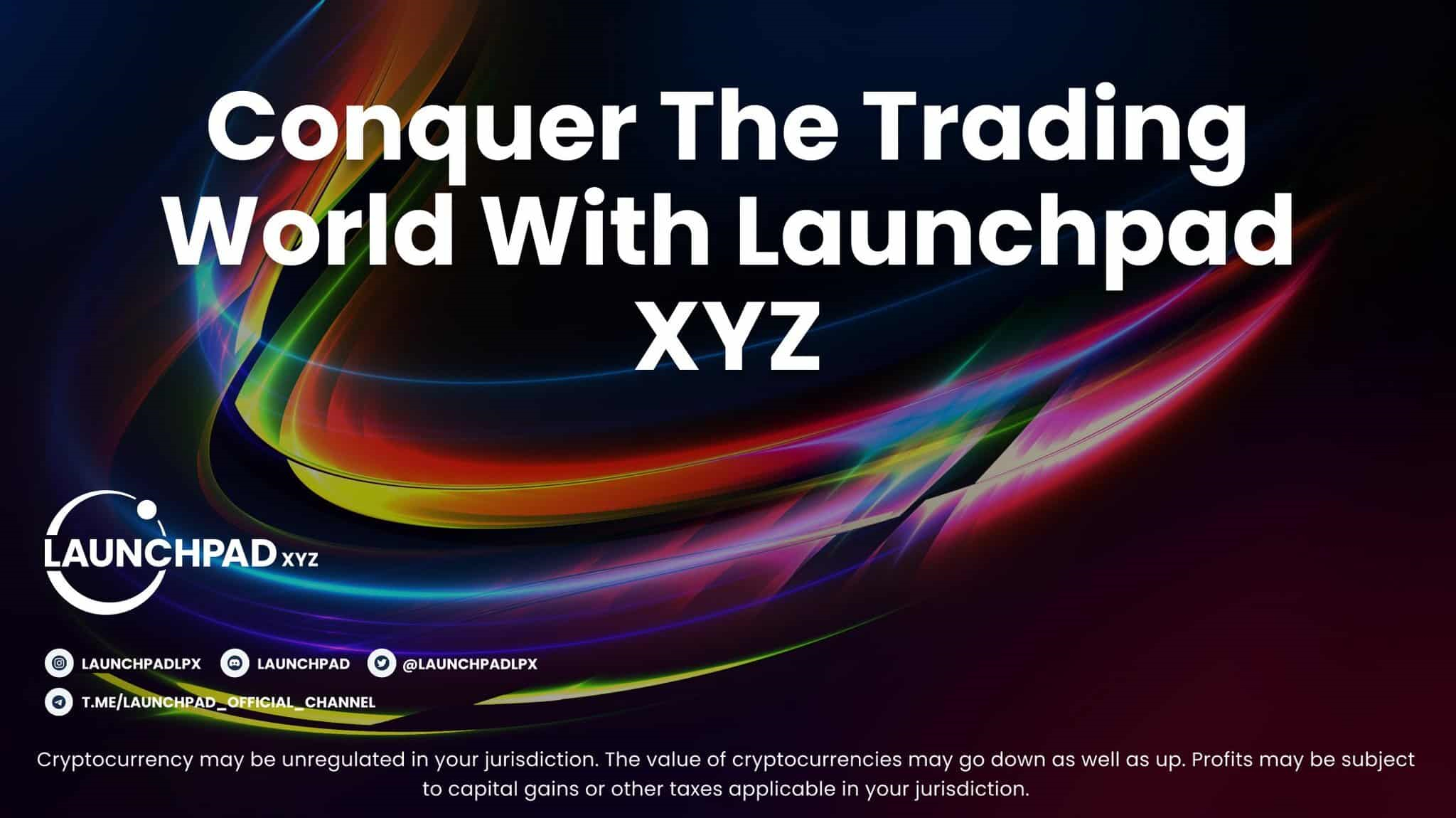 There is less than a day left to buy Launchpad XYZ (LPX), an innovative ecosystem designed to lower the entry barrier to Web 3.0 with user-friendly tools, insights, and analytics.
Whether you're a seasoned crypto user or just starting, this platform offers a range of features, such as NFT discovery, a decentralized exchange (DEX), a Web3 wallet, and utility token analysis.
At the heart of the Launchpad XYZ ecosystem lies the $LPX token – holders who stake a minimum of 10,000 tokens can reap numerous benefits, including substantial fee discounts, exclusive early access to NFT mint whitelists and presales, beta play-to-earn game launches, as well as cool community prestige badges.
The platform's intention to list LPX on major cryptocurrency exchanges is expected to drive significant demand for the token.
Following the introduction of its primary features in Q3 2023, Launchpad XYZ anticipates substantial user adoption.
With its maximum token supply of 1 billion, $LPX is set to launch on crypto exchanges later this year with a fully diluted market cap of $70 million. This makes it a platform to watch in the rapidly evolving crypto industry.
Given its comprehensive suite of features and ambitious vision, Launchpad XYZ is set to break barriers and redefine the crypto space.
As it facilitates an inclusive Web3 ecosystem, the $LPX token is proving itself a promising opportunity for investors. Whether you're new to the crypto world or a seasoned investor, Launchpad XYZ is one platform you can't afford to overlook in 2023.
Explore the latest Web3 presale projects, P2E Hub for gaming, the Metaverse Experience Library, and the Trading Terminal for an immersive experience.
Future developments include a marketplace for fractionalized assets, a Trading Edge Game, and creator tools for brands.
Don't miss out on the opportunity to invest in Launchpad XYZ, a promising project with the potential for significant growth. 
For more information, visit Launchpad XYZ today, also stay tuned with the project Twitter and Telegram to receive all of the latest updates and team news.
Buy LPX Here
.Disclaimer: Crypto is a high-risk asset class. This article is provided for informational purposes and does not constitute investment advice. You could lose all of your capital.