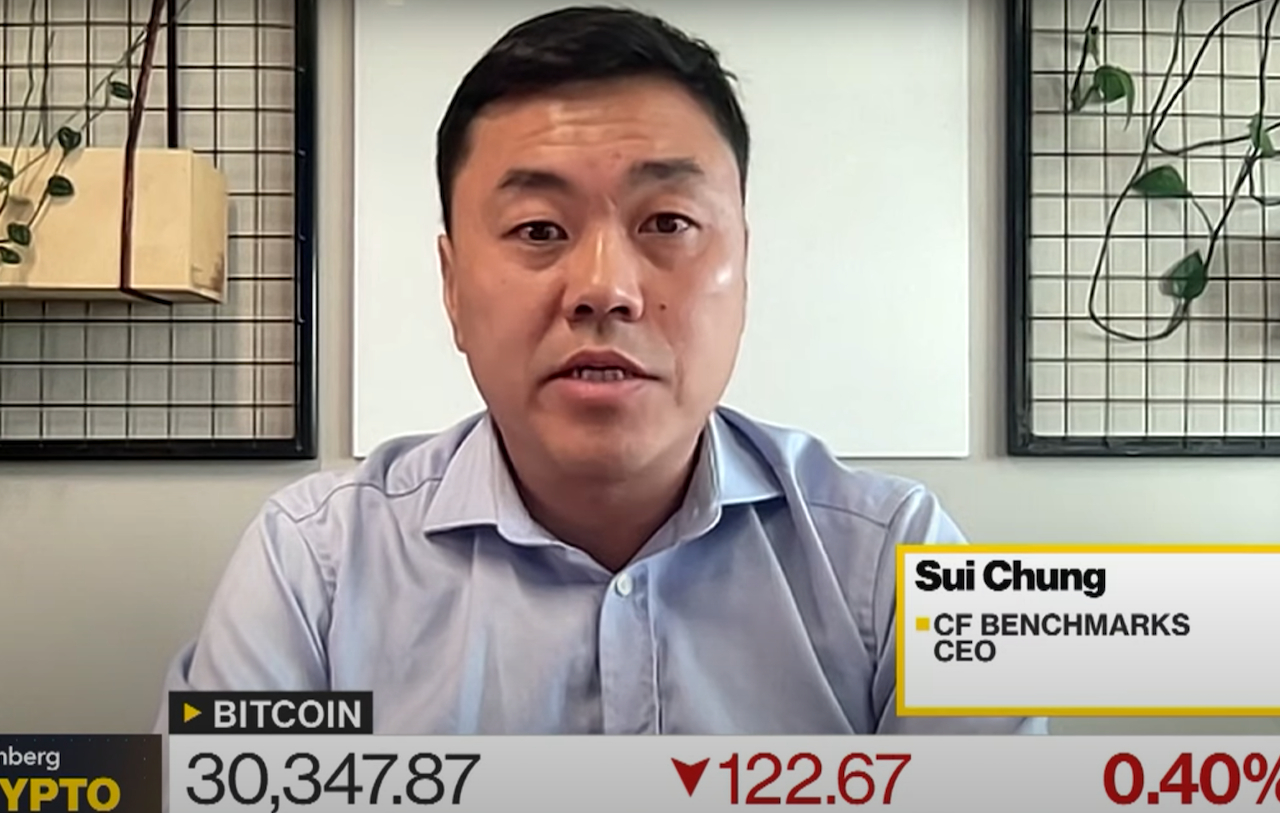 Sui Chung, CEO of crypto index provider CF Benchmarks, says he is "very optimistic" about the US Securities and Exchange Commission (SEC) approving a spot Bitcoin exchange-traded fund (ETF). .
"We are very optimistic that the SEC will grant approval because the SEC has consistently stated that it wants to see certain safeguards," Chung said in an interview with Bloomberg TV on Monday.
He went on to explain that the key protection the SEC has requested is "the sharing of information between an ETF's listing exchange and crypto exchanges."
"That bar has been very clear, and we believe that bar has been met with the provisions that we have collectively put in place," added the CF Benchmarks CEO.
Bitcoin is just a commodity traded on "organized" spot markets
When asked how monitoring a spot Bitcoin ETF would differ from monitoring any other commodity-backed ETF product, Chung noted that spot commodities are not typically traded on "organized markets."
"Spot oil, spot gold is traded over the phone, over email, over chat and so on, not on an organized market," he said.
As a result of this, commodity-backed ETFs traditionally have clearing agreements with derivatives exchanges rather than spot markets, "because that's the organized market where the transactions happen," he said.
But even though that has traditionally been the way things have worked, Chung noted that crypto is different because spot crypto is traded on organized markets.
"We have not been here before, there is no exact parallel," explained the CEO.
Watch the full interview with Sui Chung on Bloomberg TV below: