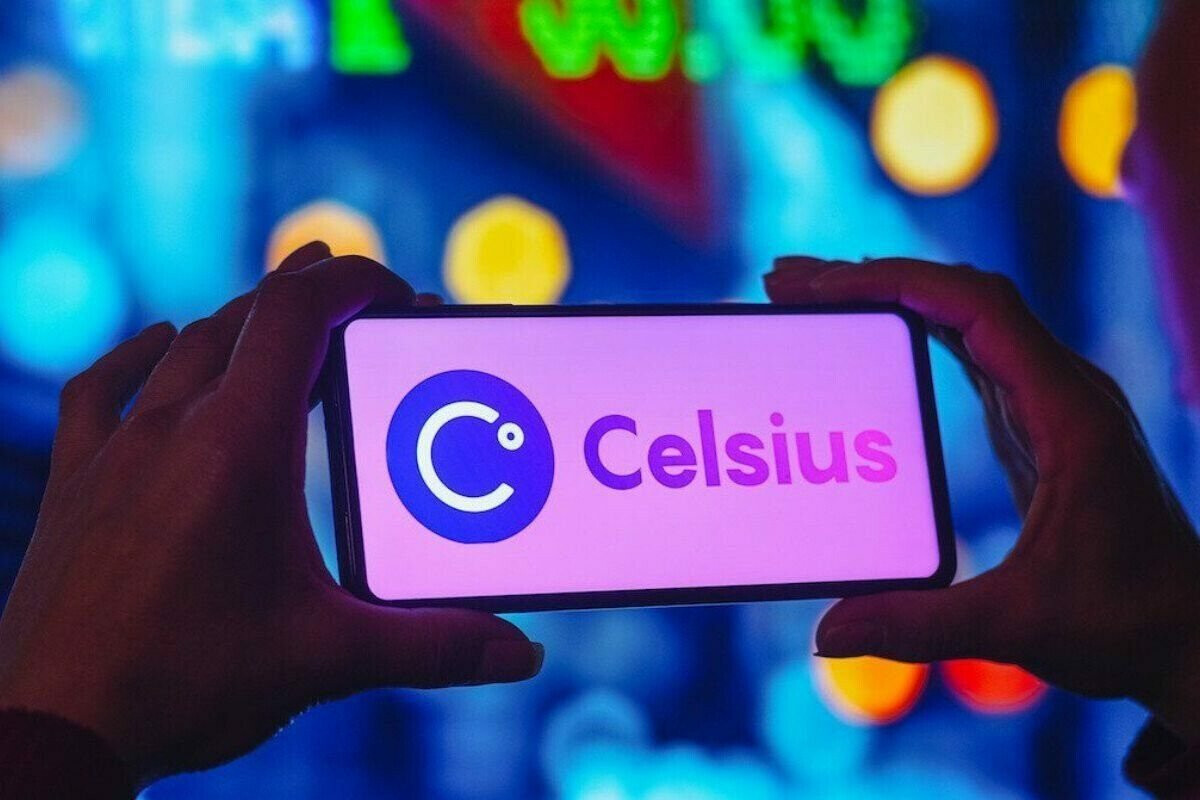 During an October 2 hearing regarding the approval of its reorganization plan, the bankrupt crypto lender, Celsius Network, informed a judge of its intention to initiate repayments to its customers by the end of the year.
As per a report by Bloomberg, Celsius' recovery strategy involves transitioning into a user-owned Bitcoin mining operation named "NewCo." The company expressed its aim to return a portion of the funds that have been frozen on the platform since June 2022 to its customers.
Celsius Network's attorney, Christopher S. Koenig, stated during the New York bankruptcy hearing that the restructured company emerging from Chapter 11 will receive an initial funding of $450 million. This capital injection will come from a consortium called Fahrenheit LLC, primarily backed by the investment firm Arrington Capital, and will be tasked with managing the mining business.
Celsius Network Plans Partial Repayments to Creditors with Bitcoin and Ethereum, Alongside New Company Stock Offer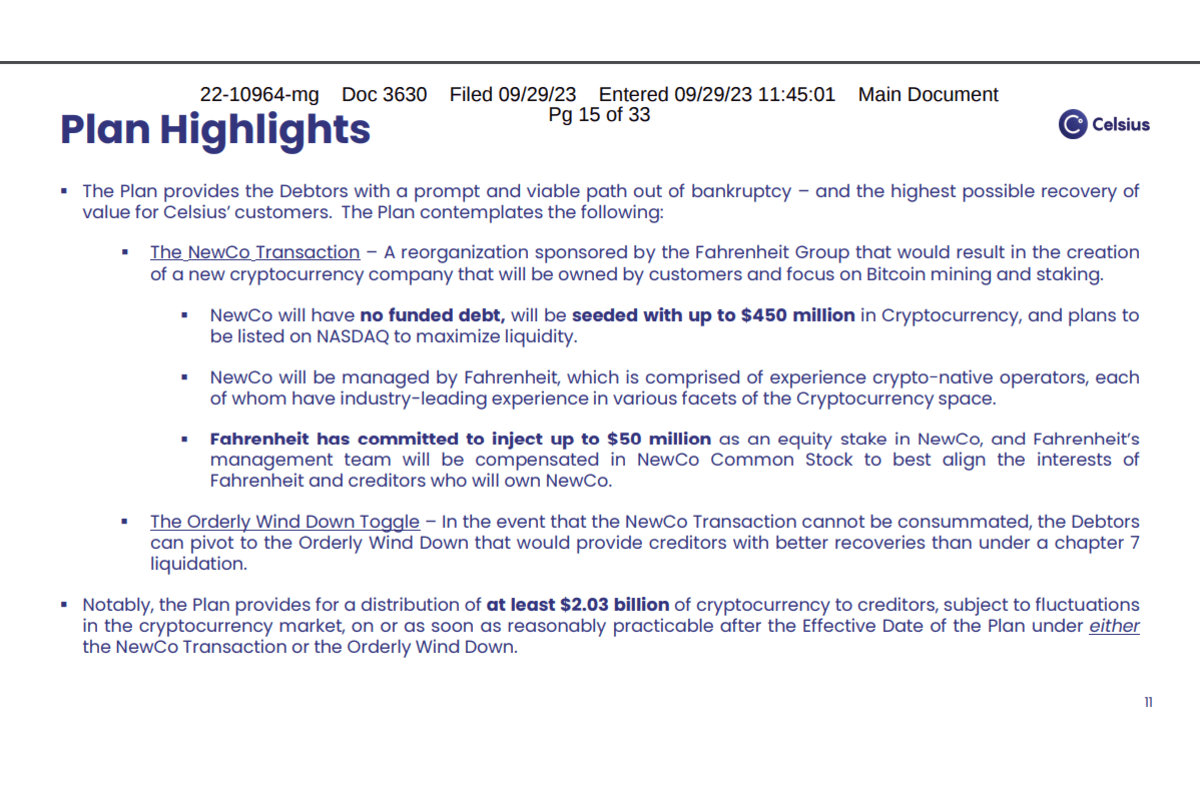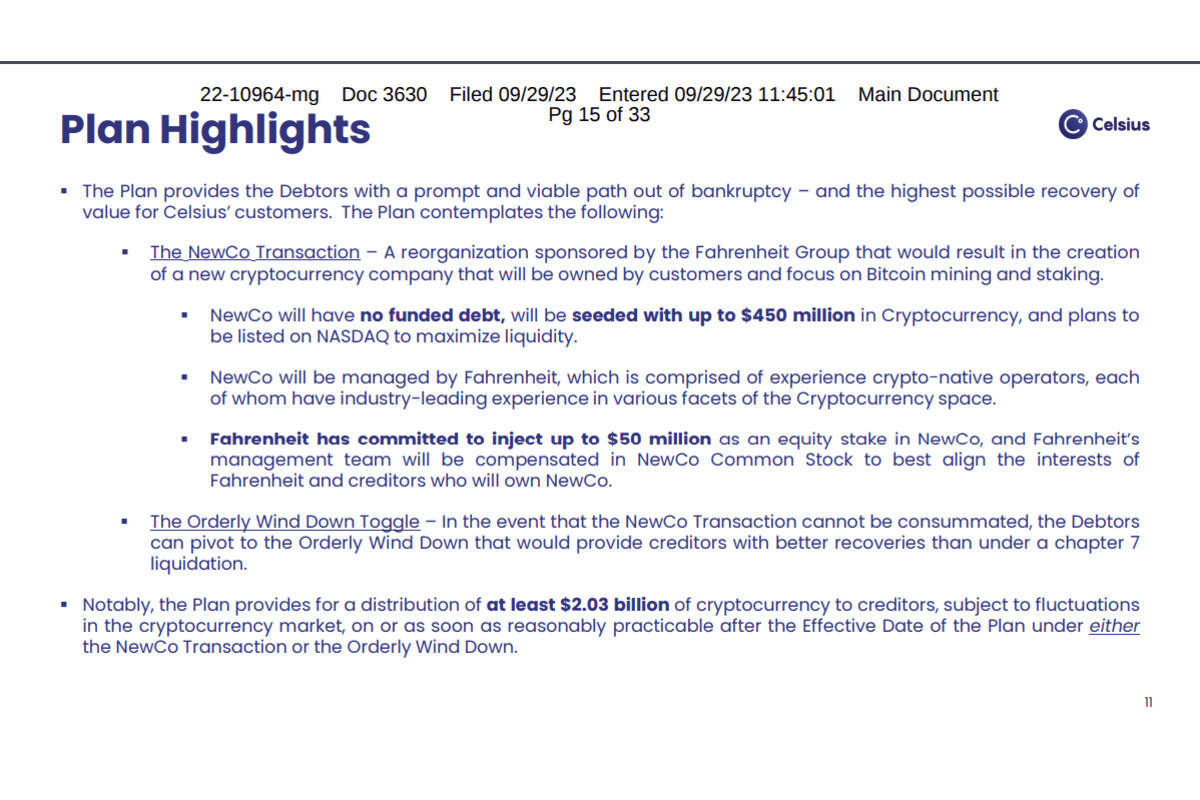 According to a filing on September 29, Celsius Network intends to make partial repayments to its creditors using $2.03 billion worth of Bitcoin (BTC) and Ethereum (ETH), as well as offering stock in the new company. Customers would also gain a stake in legal actions against former executives, including co-founder and ex-CEO Alex Mashinsky, who faces fraud charges.
However, there are potential hurdles ahead. Judge Martin Glenn is currently evaluating Celsius's plan. Despite having garnered an overwhelming majority of votes in favor, it is reportedly being challenged by some creditors with frozen funds and Lantern Ventures affiliates. They argue that the new business has been overvalued. Additionally, the plan will need clearance from security regulators.
If the Celsius plan is ultimately approved, it would mark one of the first instances of a failed crypto platform from 2022 being resurrected in a Chapter 11 bankruptcy case. Celsius customers have been eagerly awaiting restitution ever since the company suspended withdrawals in June 2022 following the collapse of the Terra/Luna ecosystem.
Objections Arise Over Celsius Bankruptcy Plan Despite Overwhelming Creditor Approval
There have been objections to the Celsius bankruptcy plan, especially from the U.S. Trustee. Most of the classes in the bankruptcy claim were passed by more than 98% votes in favor of the reorganization, which would also see the sale of assets to crypto consortium Fahrenheit Holdings, which includes Arrington Capital and miner U.S. Bitcoin Corp. Fahrenheit won a bid to acquire the insolvent lender Celsius Network in May 2023.
The overwhelming vote marks another step towards the end of Celsius' bankruptcy and the return of funds to customers. Celsius filed for bankruptcy in July last year as the crypto winter set in, and its Chief Executive Officer, Alex Mashinsky, resigned as CEO in September 2022. In July 2023, Mashinsky was arrested on fraud charges and for manipulating the price of the CEL token, which he has denied.
As Mashinsky was arrested, Celsius made a $4.7 billion settlement with the U.S. over fraud allegations and said this would not affect reorganization plans. Mashinsky was later released on a $40 million bond, and a court recently ordered his banking and real estate assets frozen.