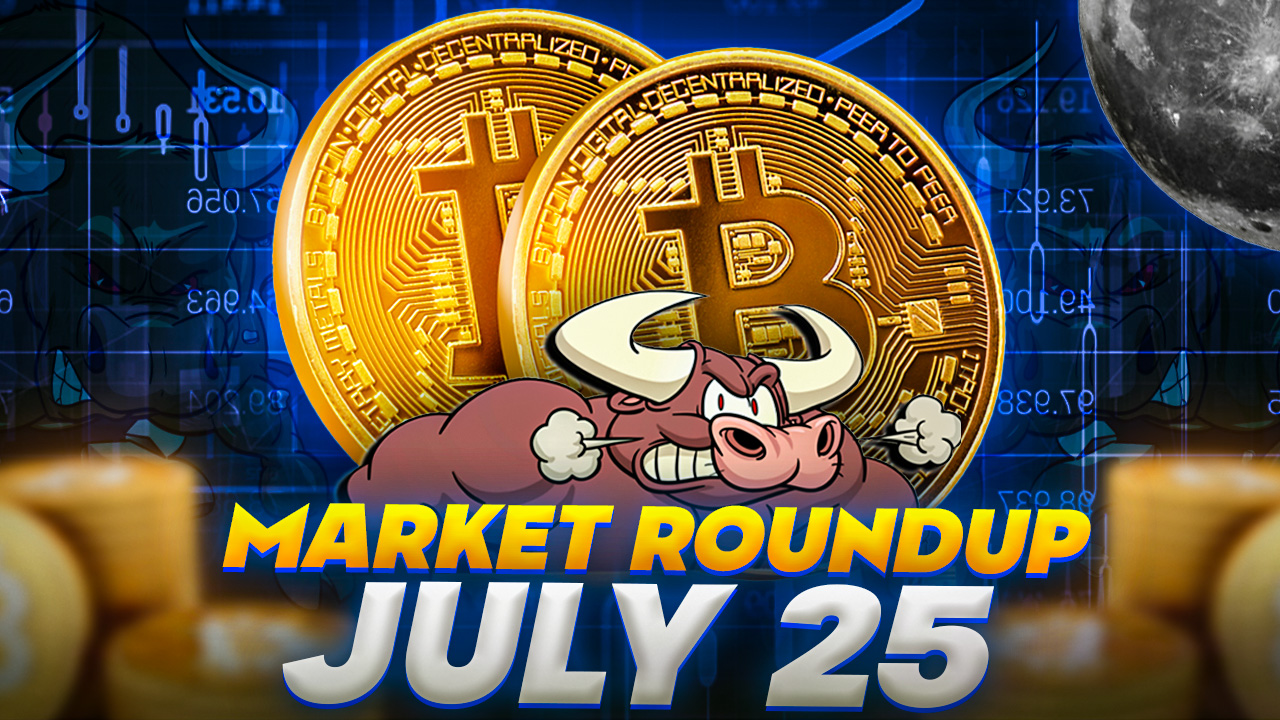 With the upcoming Federal Open Market Committee (FOMC) meeting scheduled for Wednesday, market participants are eagerly awaiting the outcome and its potential impact on various financial assets, including Bitcoin.
As the FOMC convenes to make decisions on the federal interest rate, the cryptocurrency market is on edge, with investors wondering whether Bitcoin has already reached its bottom or if further volatility lies ahead. 
At the time of writing, Bitcoin is valued at $29,260, and its 24-hour trading volume stands at an impressive $11.8 billion. 
The FOMC's decisions could significantly influence the direction of Bitcoin's price and the overall sentiment within the cryptocurrency market. 
Let's delve into the Bitcoin price prediction and take a look at the technical side of the market. 
Bitcoin Price Prediction 
The leading cryptocurrency, Bitcoin, faced a significant downturn, nearing the $28,850 threshold. 
Nevertheless, a recent doji candle closure just above this crucial level suggests a potential weakening of the bearish sentiment. 
Moreover, the occurrence of a doji candle and a spinning top candle around the $28,800 mark further bolsters the likelihood of a bullish trend or correction. 
Additionally, the relative strength index (RSI) and moving average convergence divergence (MACD) indicators are currently in the oversold zone, increasing the potential for a bullish reversal.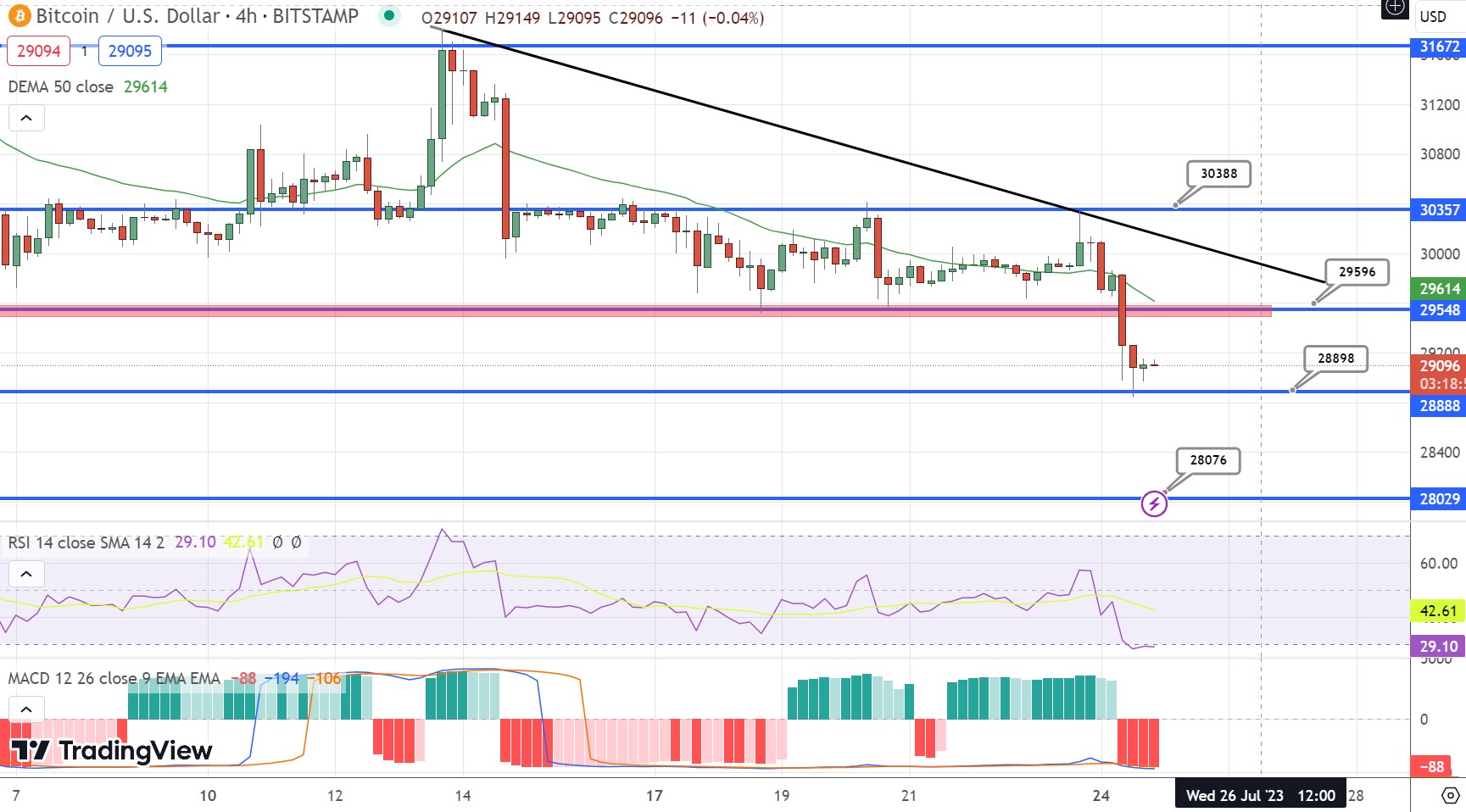 It is imperative to closely monitor the $28,850 level, as a break above it may prompt Bitcoin to aim for an immediate resistance level at $29,500. 
This resistance aligns with the 50-day exponential moving average and has previously served as a significant support and double bottom level, dating back to July 24th. 
Consequently, it is expected to present a formidable resistance. If Bitcoin manages to surpass the $29,500 level, the subsequent targets could be around $29,900 or $30,300.
Top 15 Cryptocurrencies to Watch in 2023
Stay informed about the latest initial coin offering (ICO) projects and alternative cryptocurrencies by regularly exploring our carefully selected collection of the top 15 digital assets to watch in 2023.
This thoughtfully curated list has been compiled by industry experts from Industry Talk and Cryptonews, ensuring that you receive professional recommendations and valuable insights.
Stay ahead of the game and discover the potential of these cryptocurrencies as you navigate the ever-changing world of digital assets.
Find The Best Price to Buy/Sell Cryptocurrency

Disclaimer: Cryptocurrency projects endorsed in this article are not the financial advice of the publishing author or publication – cryptocurrencies are highly volatile investments with considerable risk, always do your own research.