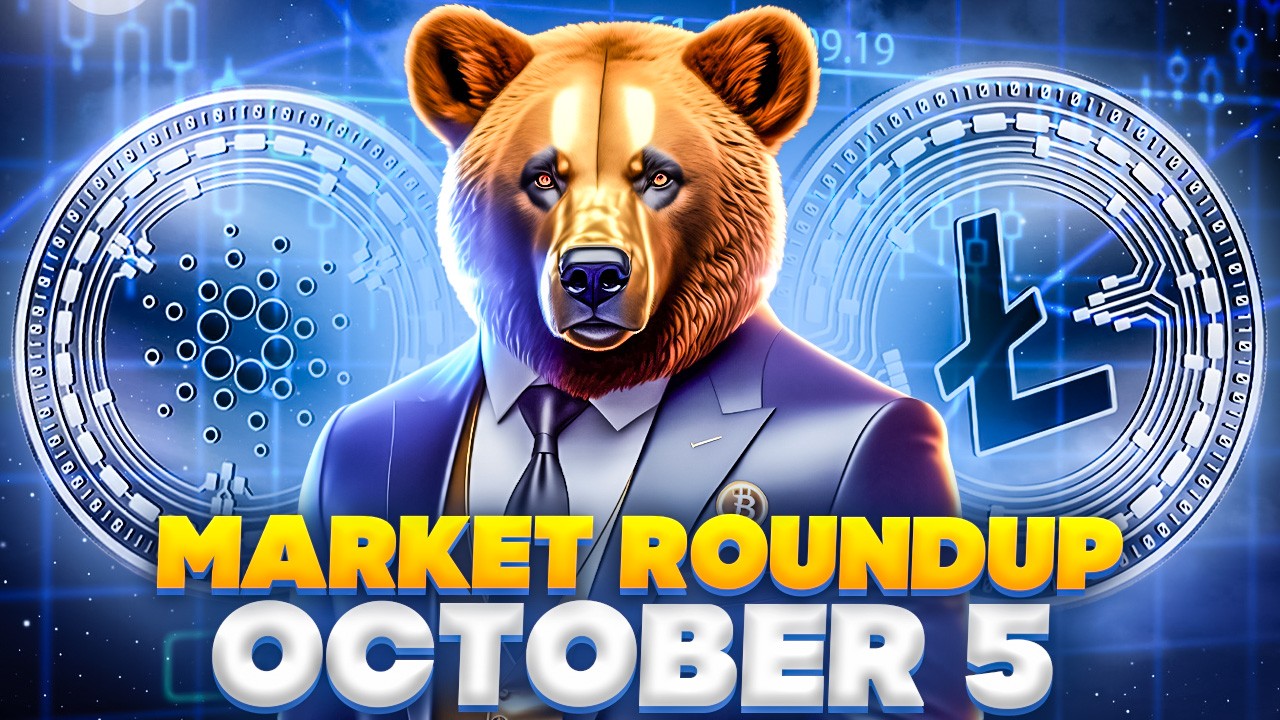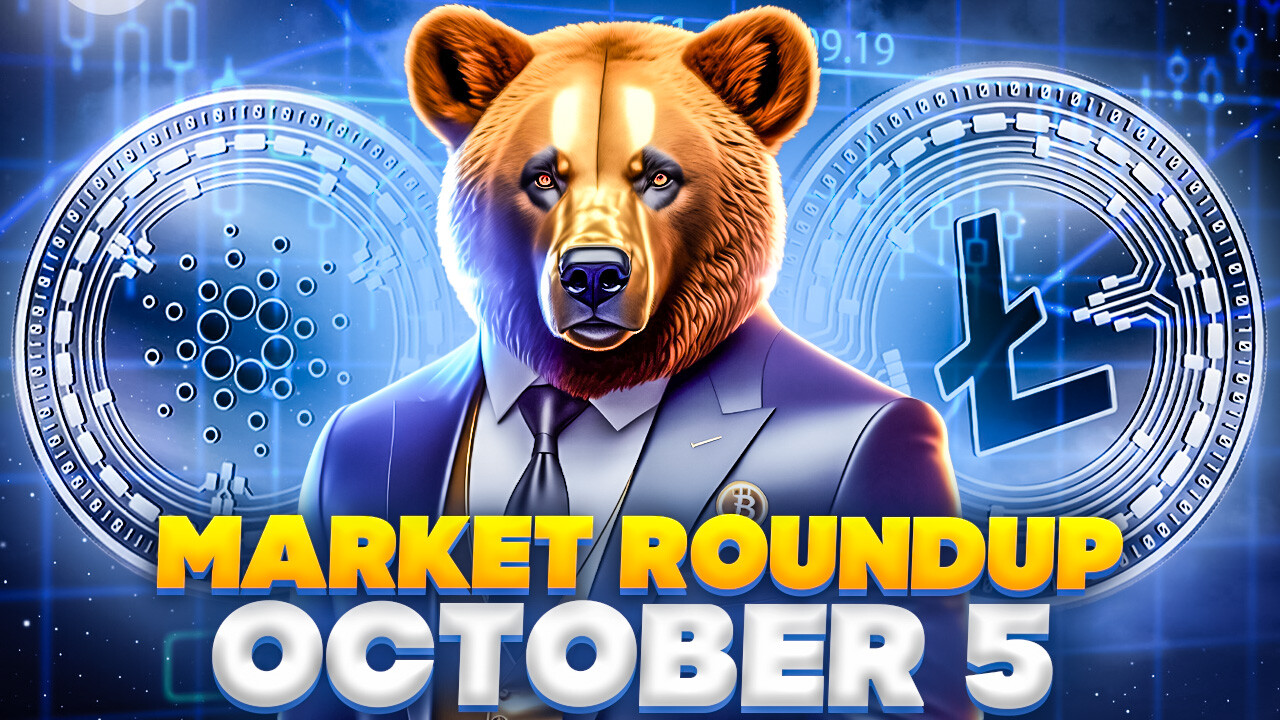 Bitcoin, the world's most valuable cryptocurrency, has seen a recent dip in trading value, currently resting at around $27,700, which is below its $28,000 threshold. However, this fluctuation in price may be due to the overall stability of traditional financial markets, which can be partly attributed to the slow growth rate of the US job market.
Investors are eagerly awaiting important job data from the US this Friday. The early numbers for September's job growth were lower than expected, which may have an impact on the price of Bitcoin. It could either rise to $30,000 or remain at around $27,000.
Bitcoin Market Gains Optimism Amid Speculations of SEC Approval for Bitcoin ETF
Steven Schoenfield, CEO of MarketVector Indexes and ex-BlackRock MD, predicts the SEC will approve a Bitcoin spot ETF in 3-6 months, as shared at CCData's Digital Asset Summit in London.
Schoenfield and Bednall predict SEC will approve all Bitcoin ETF applications at the same time to avoid unfair advantage. 
Recent SEC actions show a favourable dialogue on the issue. SEC lost a lawsuit filed by Grayscale, indicating potential openness. BlackRock is a strong contender for the first Bitcoin spot ETF approval due to their history of dealing with the SEC.
Approval of a Bitcoin ETF could attract $150-200 billion in investments over three years, potentially doubling or tripling the current amount managed through Bitcoin products. 
This has generated optimism in the market and could attract significant institutional investments, driving up demand and potentially pushing Bitcoin's price higher.
Arthur Hayes' Bold Bitcoin Price Prediction for 2026
Former BitMEX CEO Arthur Hayes has made a bold prediction about the future of Bitcoin. He believes that by 2026, the price of Bitcoin could skyrocket to an astounding $750,000 to $1 million. This forecast is notably higher than most other predictions. 
Despite Bitcoin's price fluctuations, many experts remain optimistic about its long-term potential, particularly as it gains acceptance among mainstream investors.
Hayes, known for his bold statements, stepped down as BitMEX CEO due to legal issues. His prediction reflects the ongoing excitement and speculation surrounding Bitcoin's future value.
Enhancing Bitcoin's Security and Privacy with BIP324 Integration
The integration of Bitcoin Improvement Proposal (BIP) 324 into Bitcoin Core, the main software for connecting to the Bitcoin network, could be a contributing factor in BTC gaining more popularity. 
This proposal has garnered support within the BTC community because it has the potential to improve security measures against cyber attacks.
Bitcoin has significantly improved, enabling nodes to encrypt their communication with other nodes on the network. This enhancement strengthens Bitcoin's security against man-in-the-middle attacks, making it more secure.
It also improves censorship resistance and introduces pseudorandom byte strings, making it more difficult for eavesdropping and censorship attempts.
In addition, BIP324 enhances the initial connection security, addresses potential network attacks, and provides forward secrecy, which limits the malicious actors' access to past traffic. These upgrades significantly improve Bitcoin's security and privacy, making it more attractive to users and investors.
Bitcoin Price Prediction
Bitcoin, trading under the BTC/USD pair, stands at a pivotal juncture on this October 6th. Currently, the cryptocurrency is priced at a significant $27,279, showcasing a determined movement within the last 24 hours. 
Key Trading Levels: The pivot point is currently identified at $27,279. Bitcoin faces immediate resistance at $27,873, with subsequent barriers awaiting at $28,460 and a formidable $29,997. Conversely, if the market faces selling pressure, Bitcoin could seek support at $26,798, followed by levels at $26,414 and $25,982.
The RSI is at 49 – indicating a nearly balanced market sentiment. The 50-day EMA is at $27,279, aligning with the pivot point. 
Any movement above it could signal a short-term bullish trend, while a dip below it might hint at bearish momentum. 
The observed chart pattern suggests that the 50 EMA line might inspire buying interest. No significant news has come to light at this time that could influence Bitcoin's trajectory.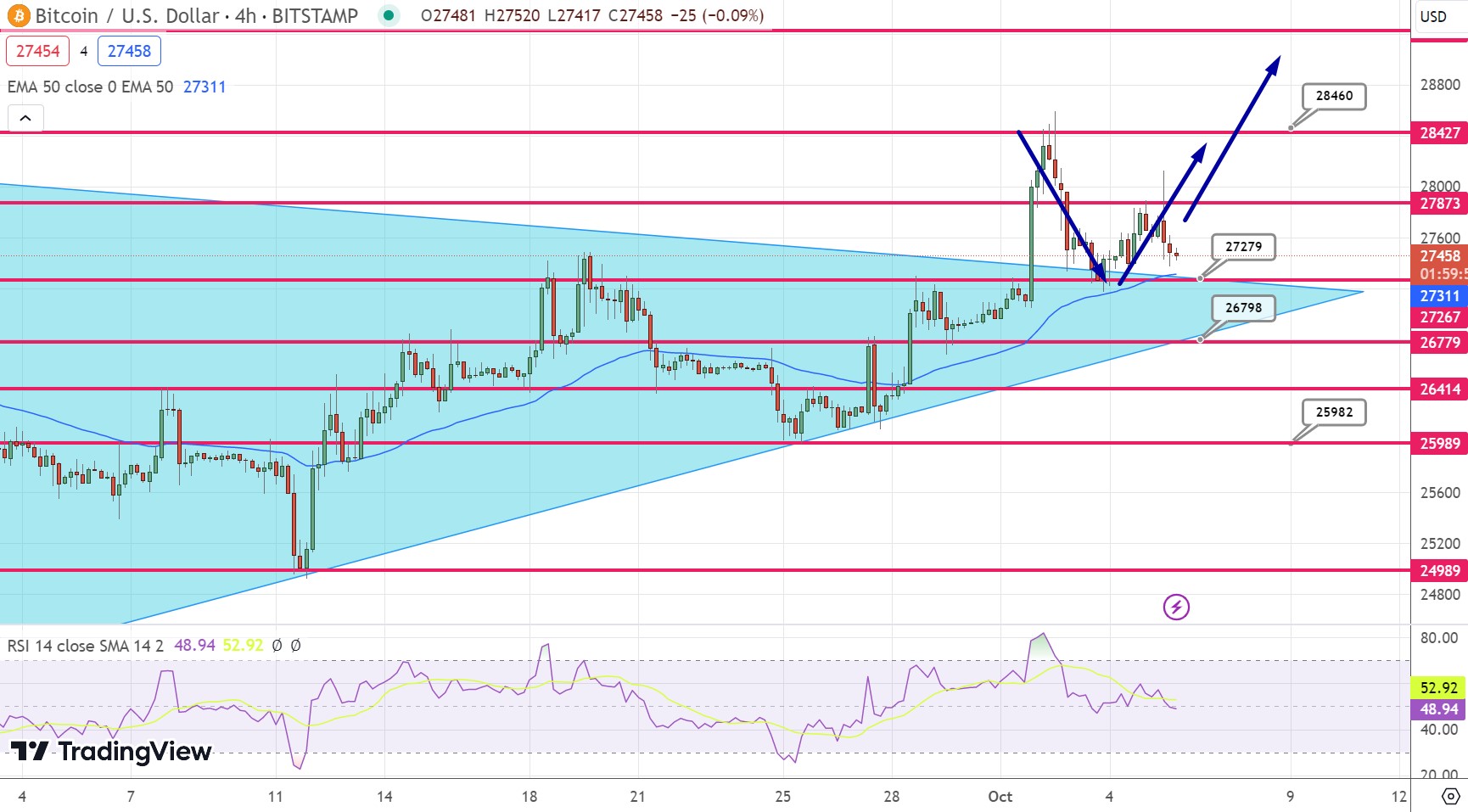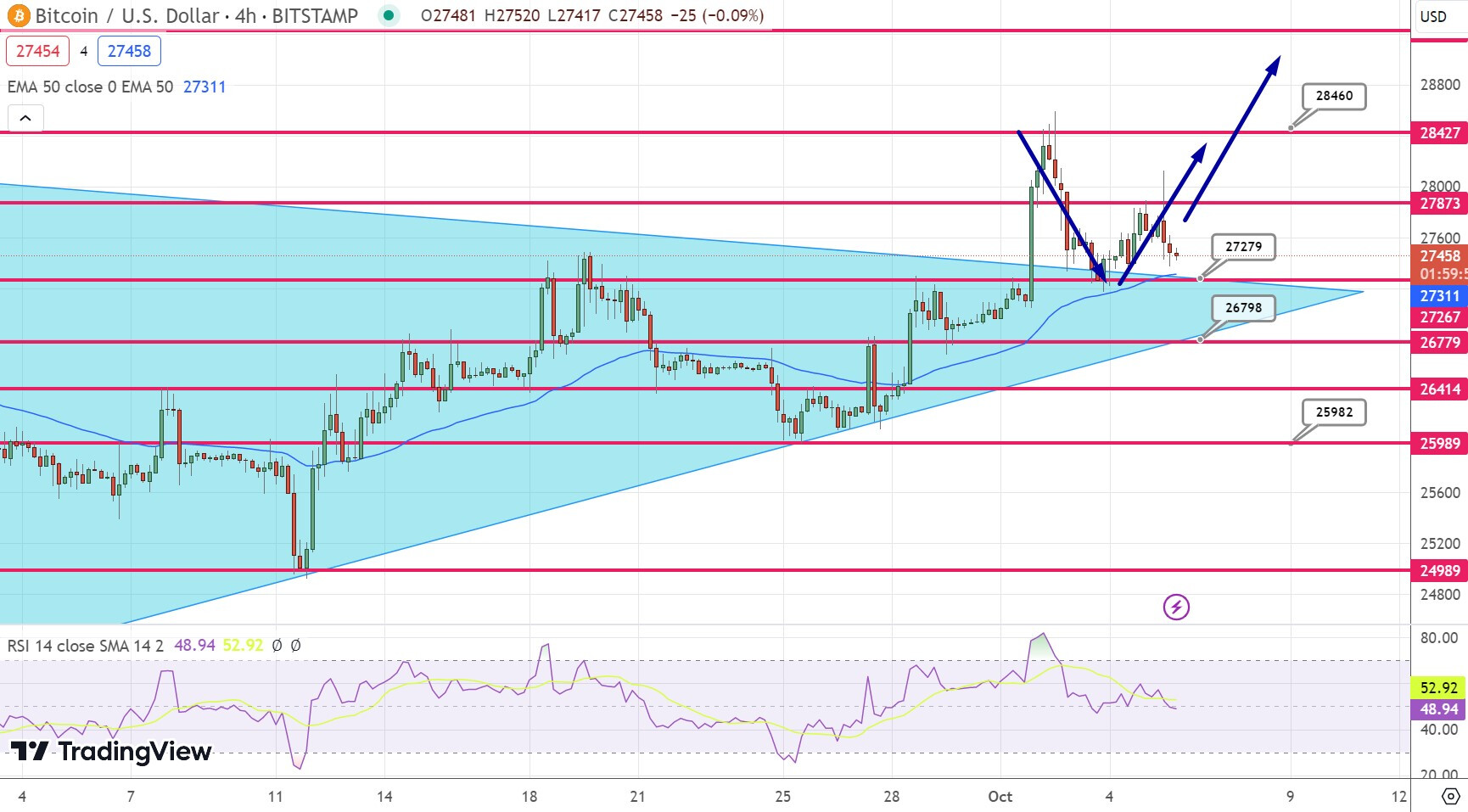 To wrap up, the overarching sentiment for Bitcoin appears to be at a crossroads. It is bullish as long as the price remains above the $27,275 mark, but a slide below this could steer it into bearish territory.
Traders and investors should keep a vigilant eye on the aforementioned key levels, as Bitcoin's journey will likely test these waters in the upcoming days.
Top 15 Cryptocurrencies to Watch in 2023
Stay up-to-date with the world of digital assets by exploring our handpicked collection of the best 15 alternative cryptocurrencies and ICO projects to keep an eye on in 2023. 
Our list has been curated by professionals from Industry Talk and Cryptonews, ensuring expert advice and critical insights for your cryptocurrency investments. 
Take advantage of this opportunity to discover the potential of these digital assets and keep yourself informed.
Find The Best Price to Buy/Sell Cryptocurrency


Disclaimer: Cryptocurrency projects endorsed in this article are not the financial advice of the publishing author or publication – cryptocurrencies are highly volatile investments with considerable risk, always do your own research.