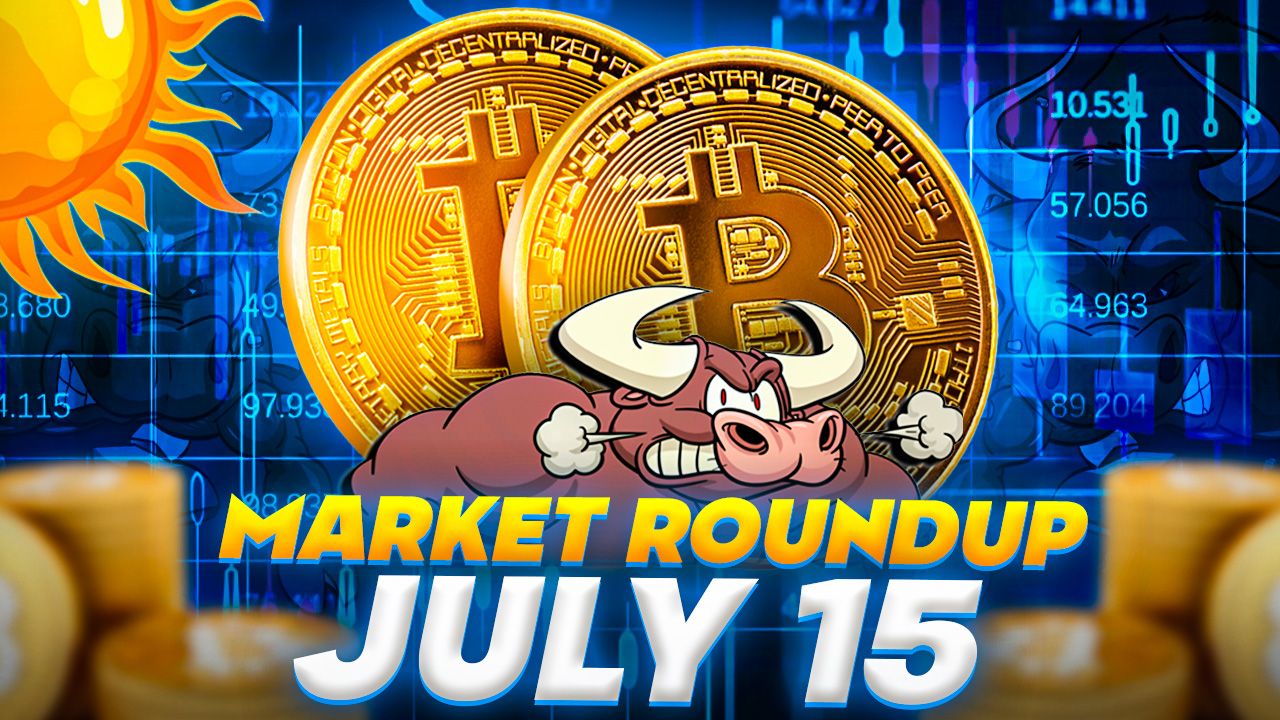 In a surprising turn of events, the cryptocurrency market witnessed a sudden sell-off, prompting bitcoin price to plummet by more than 3% from its previous level of $31,750 to $30,290.
The rapid decline caught many investors by surprise and left them wondering what the next Bitcoin price target will be.
While the exact reasons behind this sudden sell-off remain unclear, one possible factor could be the stronger-than-expected influence of the Preliminary University of Michigan (UoM). consumer sentiment Figures in BTC.
Preliminary data from the University of Michigan Consumer Confidence Index reveals a reading of 72.6, beating expectations of 65.5 and the June figure of 64.4.
Positive consumer sentiment often signals a healthier economy and can lead to increased investor confidence in traditional markets, which could divert funds away from cryptocurrencies like Bitcoin.
Following this sell-off, traders and investors are closely monitoring price levels and market indicators to identify the next potential Bitcoin price target.
Bitcoin Price Prediction
Taking a closer look at the technical analysis of Bitcoin, we see a significant pullback after failing to break above the crucial resistance level at $31,793. This level presents a double hurdle for Bitcoin price action.
Bitcoin is currently trading around the $30,300 level, finding support near the $30,000 level, which is further bolstered by an uptrend line. The close of candlesticks above the trend line indicates persistent bullish sentiment.
However, potential resistance lies around the $30,411 mark, which could impede Bitcoin's upward move.
Therefore, we can identify immediate support for Bitcoin around the $30,000 level. If this level is broken, the next support level to watch would be around $29,500.
The Relative Strength Index (RSI) and Moving Average Convergence Divergence (MACD) indicators reside in bearish territory, aligning with the 50-day exponential moving average, which acts as a significant resistance level near $30,750.
A decisive break below the $30,000 level could take Bitcoin towards the next target around $29,500, which could continue the downtrend to $28,711.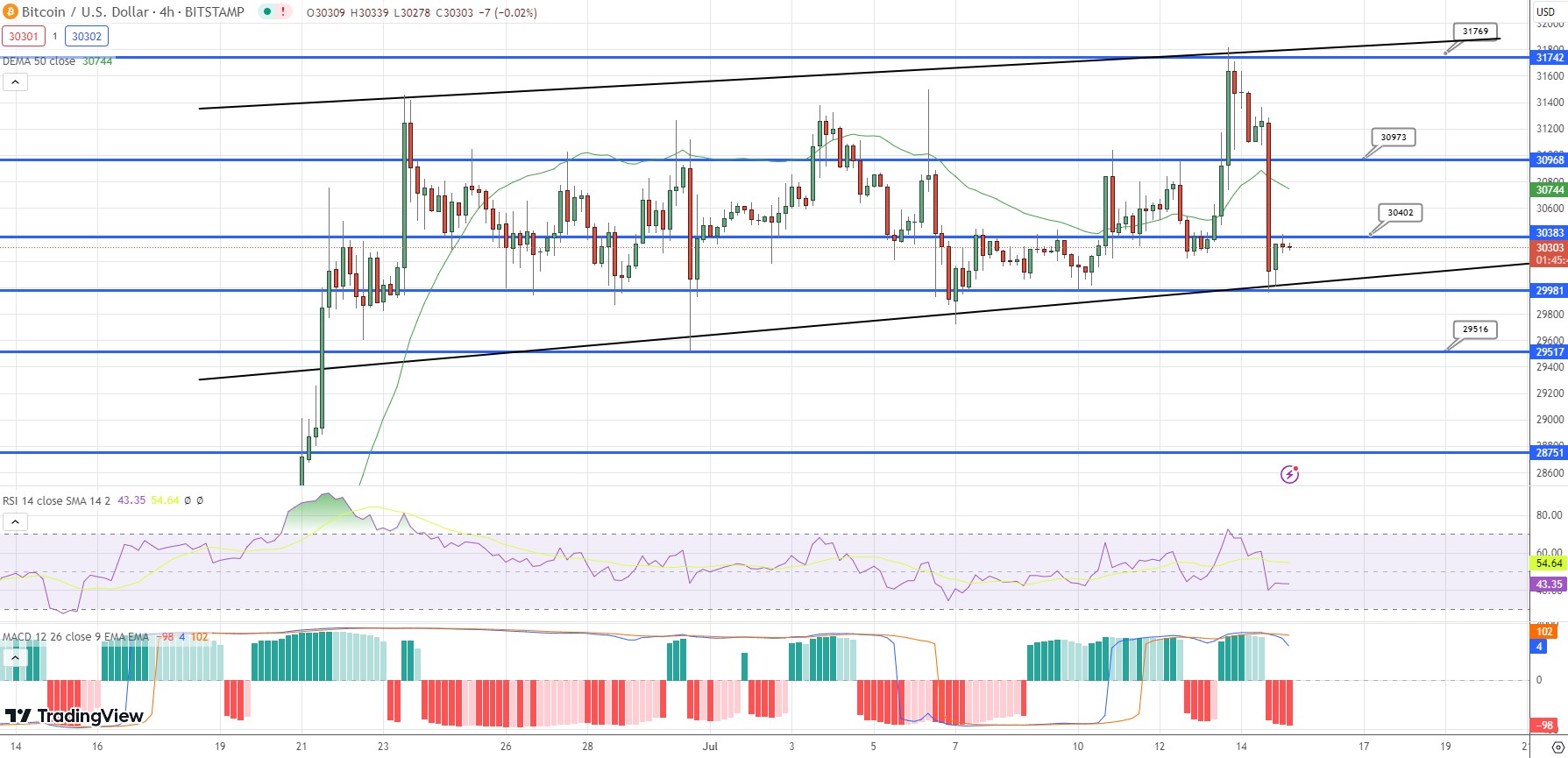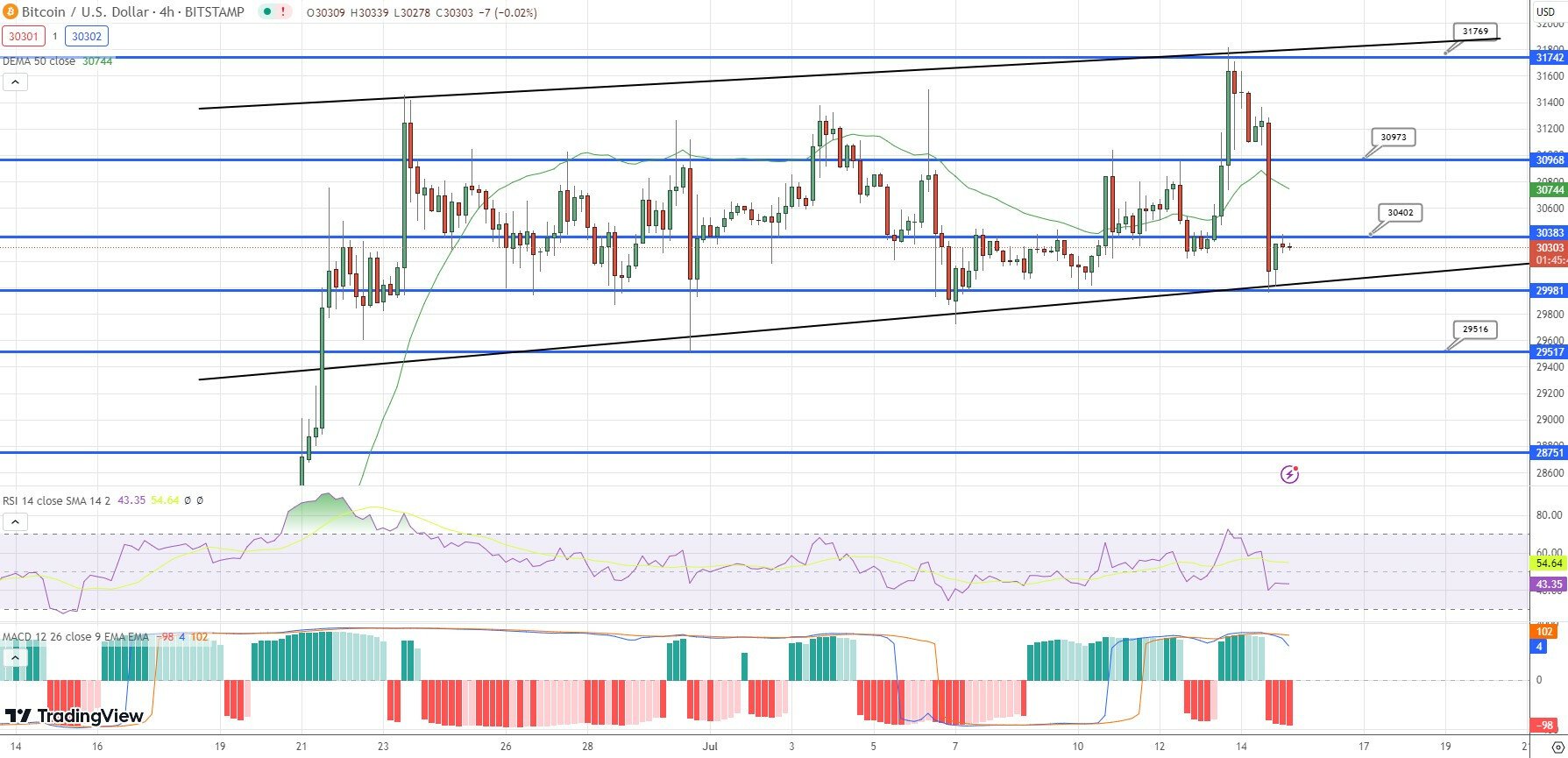 Conversely, if Bitcoin breaks above the $30,400 level, it could pave the way for further upside potential, with price targets of $30,700 and $31,350.
It is important to closely monitor the price action around the $30,000 level, as it is a crucial point.
A break above this level could signal a continuation of the uptrend, while a failure to hold above this level could signal a resumption of the downtrend.
The current technical analysis suggests that the Bitcoin price is facing significant hurdles to overcome resistance levels.
Immediate support is seen around $30,000, and a break below this level could lead to further downside pressure towards $29,500.
Conversely, a break above the $30,400 level could open the doors to potential gains towards $30,700 and $31,350.
Traders and investors should closely monitor these key levels to gain insight into the short-term price direction of Bitcoin and adjust their strategies accordingly.
Top 15 Cryptocurrencies to Watch in 2023
Stay up to date on the latest Initial Coin Offering (ICO) companies and altcoins by regularly exploring our handpicked selection of the Top 15 Digital Assets to Watch in 2023.
This meticulously crafted compilation has been put together by industry professionals from Industry Talk and cryptonewsensuring you receive valuable expert advice and perspectives.
Stay ahead of the curve and discover the possibilities these cryptocurrencies present as you navigate the dynamic landscape of digital assets.
Find the best price to buy/sell cryptocurrency

Disclaimer: The cryptocurrency projects endorsed in this article are not the financial advice of the post or post author; Cryptocurrencies are highly volatile investments with considerable risk, always do your own research.