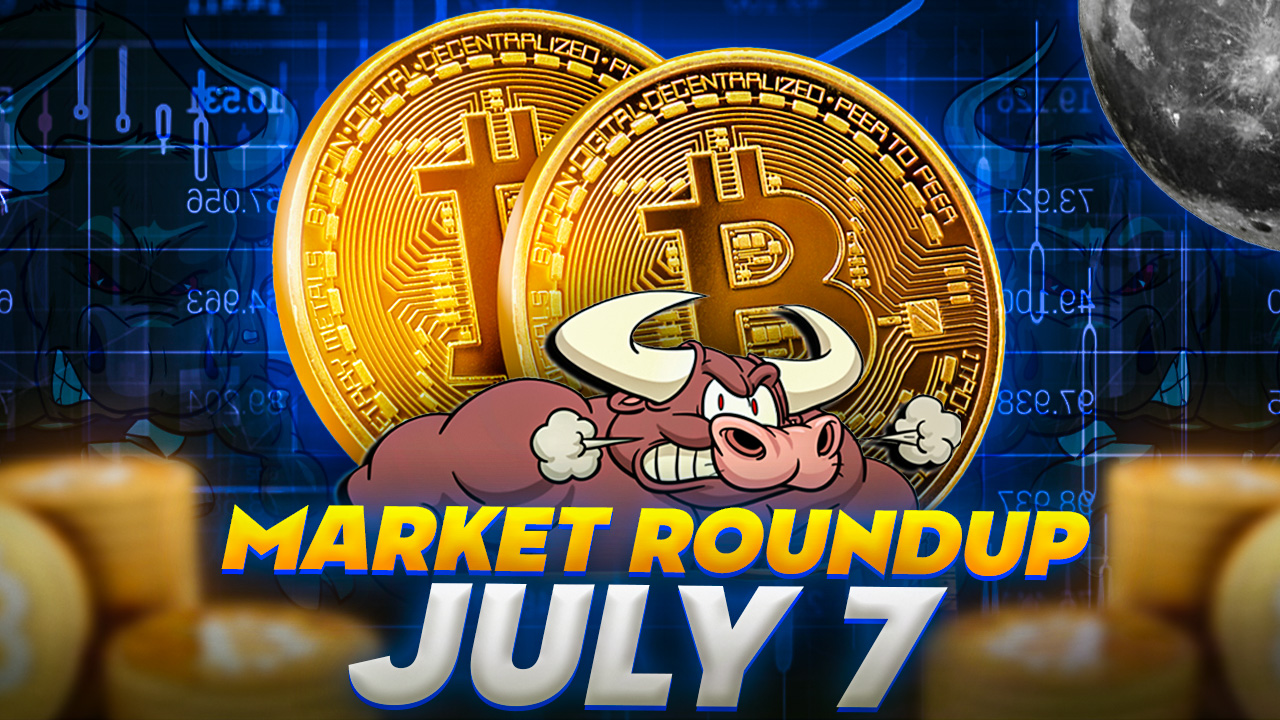 Bitcoin (BTC)the dominant cryptocurrency, experienced a downturn when it encountered selling pressure near the $30,202 threshold.
The release of the Federal Open Market Committee (FOMC) minutes played a role in this downward trend.
However, amid the market turbulence, there has been renewed optimism regarding Bitcoin's ability to revolutionize the financial landscape, largely due to positive comments from Larry Fink, CEO of BlackRock.
These comments have helped mitigate further declines in BTC, raising questions about its potential for a bounce from the $30,000 level.
BlackRock's interest in the Bitcoin ETF raises confidence in the future of cryptocurrencies
The interest shown by BlackRock, one of the world's largest asset management firms, in a Bitcoin exchange-traded fund (ETF) has further bolstered confidence in the future of Bitcoin.
Larry Fink's positive comments about Bitcoin's potential have resonated with market participants, sparking new enthusiasm and optimism.
The possible introduction of a Bitcoin ETF by BlackRock could have implications for the cryptocurrency market.
An ETF would provide investors with a regulated and accessible avenue to invest in Bitcoin, which could appeal to a broader range of traditional investors.
This development can potentially increase liquidity and stability in the Bitcoin market, paving the way for further adoption and growth.
Bitcoin miners achieve milestone as transaction fees top $100 million in Q2 2023
During the first half of 2023, Bitcoin trading volume across multiple exchanges exceeded $4.2 trillion, with March reaching a record high of $1.2 trillion.
This increase indicates increased interest from institutional and retail investors, signaling a revitalized market after a bear period.
The increased trading volume supports a potentially uptrend for Bitcoin. In Q2 2023, Bitcoin miners achieved a milestone with transaction fees exceeding $100 million, reflecting growing demand and network activity.
These developments highlight the renewed interest and trust in Bitcoin, paving the way for further adoption.
Bitcoin Price Prediction
Bitcoin is currently experiencing some volatility, but is holding steady around the $30,000 level, acting as psychological support for BTC.
When considering the broader daily time frame, Bitcoin is consolidating within a tight range, with resistance around $31,400 and support around $29,600.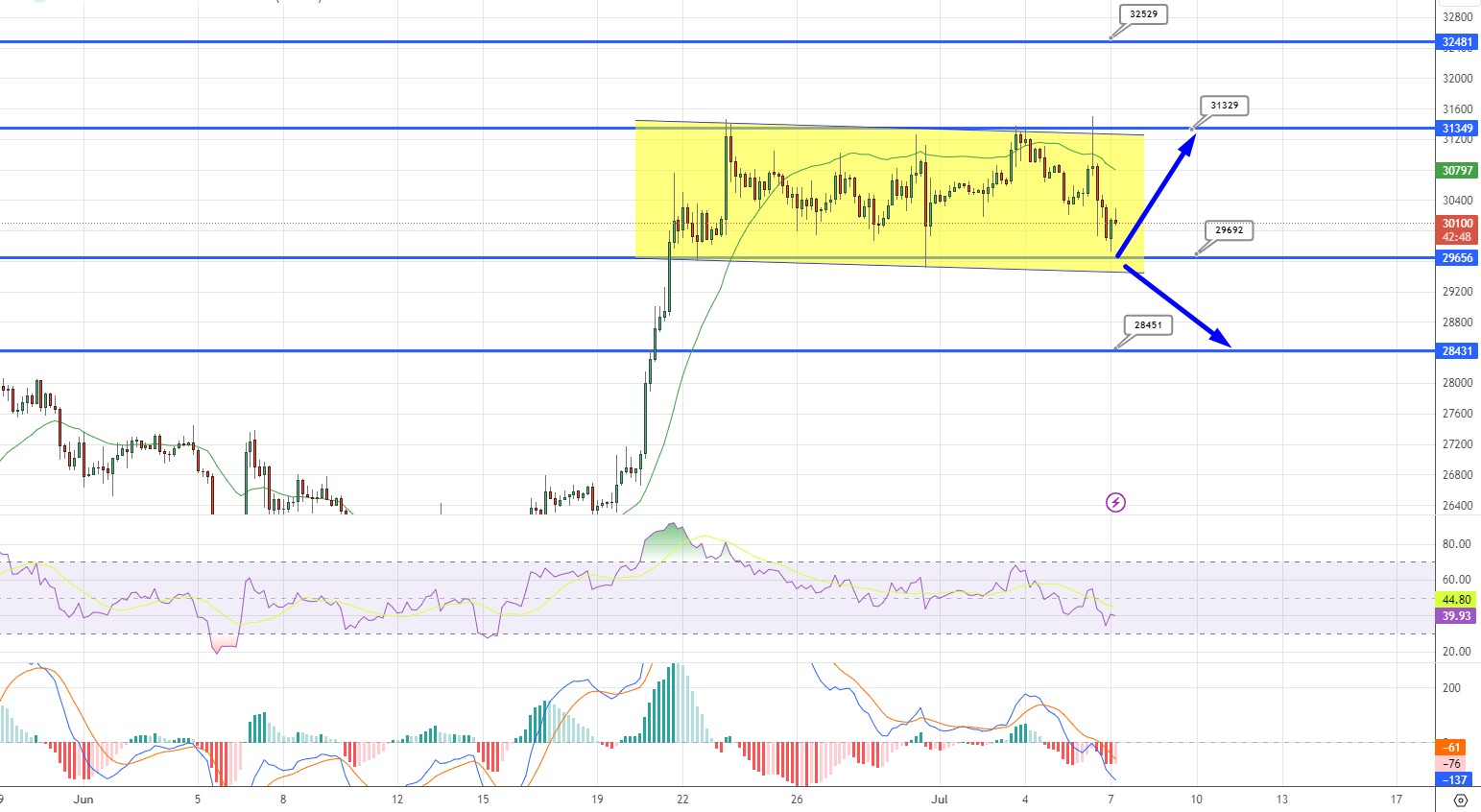 A decisive close above the $29,600 level could trigger a move higher for Bitcoin.
Conversely, if there is a clear break below $29,600, Bitcoin can find support around $28,450 and potentially even lower towards $27,450.
On the upside, if Bitcoin successfully breaks above the $31,350 level, the next target to watch would be around $32,500.
Therefore, it is recommended to monitor the $29,600 level as a key pivot point for today's trading activities.
Top 15 Cryptocurrencies to Watch in 2023
Stay informed on the latest initial coin offering (ICO) and altcoin projects by regularly exploring our handpicked collection of the top 15 digital assets to watch in 2023.
This handpicked list has been compiled by Industry Talk industry experts and cryptonewsmaking sure you receive professional recommendations and valuable information.
Stay ahead of the game and discover the potential of these cryptocurrencies as you navigate the ever-changing world of digital assets.
Find the best price to buy/sell cryptocurrencies

Disclaimer: The cryptocurrency projects endorsed in this article are not the financial advice of the post or post author; Cryptocurrencies are highly volatile investments with considerable risk, always do your own research.