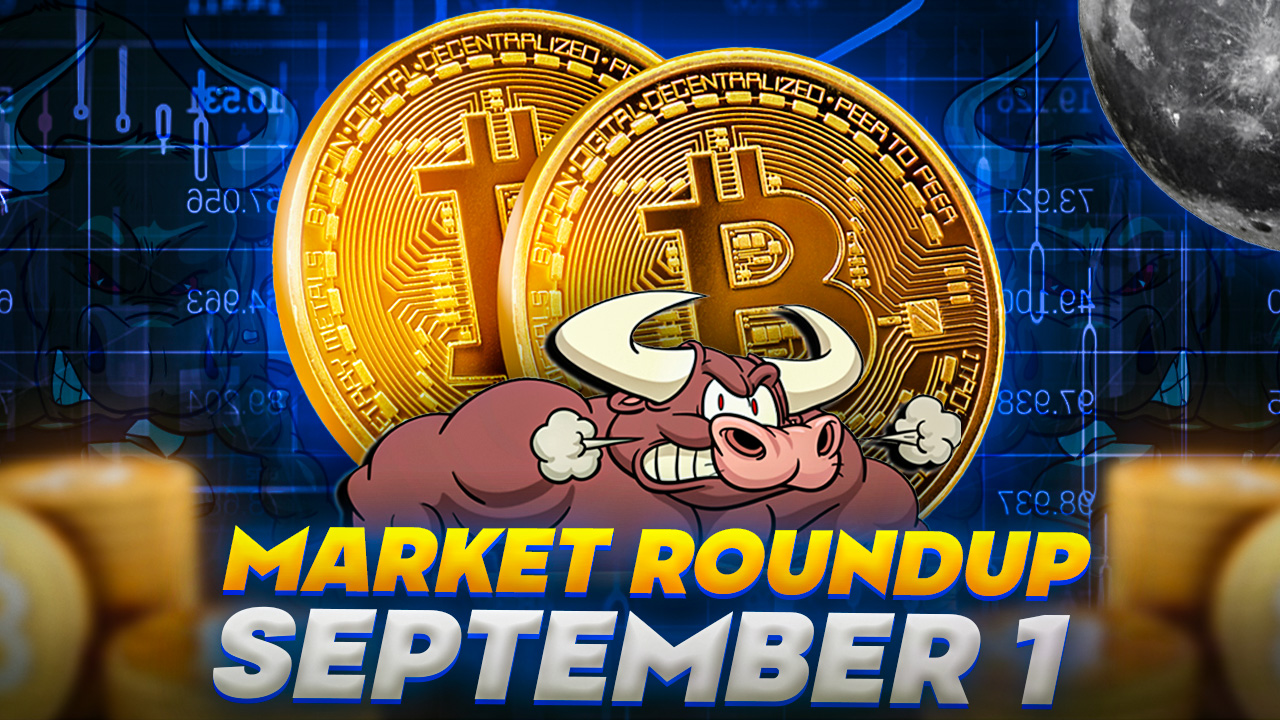 In recent developments, the ever-volatile Bitcoin price has witnessed a 4.6% dip, prompting investors and market enthusiasts to question: Is this the opportune moment to buy the dip? 
As of now, Bitcoin is priced at $25,619, with an impressive 24-hour trading volume of $18.8 billion. 
Retaining its top position on CoinMarketCap, Bitcoin boasts a live market capitalization of nearly $499 billion. 
The cryptocurrency currently has 19,473,525 BTC in circulation, edging closer to its maximum supply cap of 21,000,000 BTC. 
As the market dynamics unfold, the BTC trajectory remains one to watch closely.
US Nonfarm Payrolls Surpass Expectations
The US Bureau of Labor Statistics (BLS) recently announced that the Nonfarm Payrolls (NFP) for August surged by 187,000, exceeding market projections which were set at 170,000.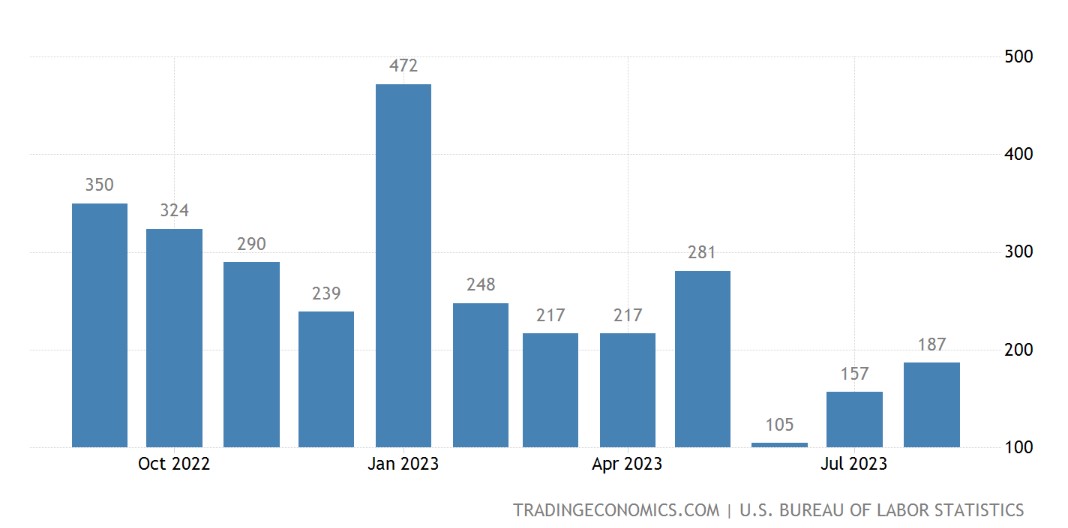 However, it's noteworthy to mention that July's initial increase of 187,000 was adjusted downwards to 157,000. 
The jobless rate also experienced an uptick, moving from 3.5% in July to 3.8% in August. 
In contrast, the Labor Force Participation Rate witnessed an increment, rising from 62.6% to 62.8%. 
Meanwhile, the annual wage inflation rate, represented by the change in Average Hourly Earnings, saw a slight decrease, settling at 4.3% from its previous 4.4%.
What Does This Mean for Bitcoin?
The NFP is a crucial economic indicator, and its positive performance could boost investor confidence in traditional markets, potentially drawing attention away from alternative investments like Bitcoin. 
Moreover, the revision in July's figures and the increment in the unemployment rate might bring about short-term uncertainty. 
If traditional markets respond negatively to these mixed signals, investors might turn to Bitcoin as a hedge, given its reputation as a 'digital gold'. 
However, the exact impact on BTC will largely depend on how market participants interpret these mixed signals.
Bitcoin Price Prediction 
Analyzing the technical aspects of Bitcoin, it is currently exhibiting a bearish trend, especially after breaching the significant support level of $25,900. 
Presently, Bitcoin is gravitating towards the next major support level at $25,400, a threshold underscored by its low on August 22.
A bearish engulfing candle on the four-hour chart, coupled with a bearish crossover below the 50-day exponential moving average, bolsters the likelihood of a continued decline. 
Simultaneously, the Relative Strength Index (RSI) and the Moving Average Convergence Divergence (MACD) indicator both reside in a sell zone, reinforcing the potential for ongoing bearish momentum.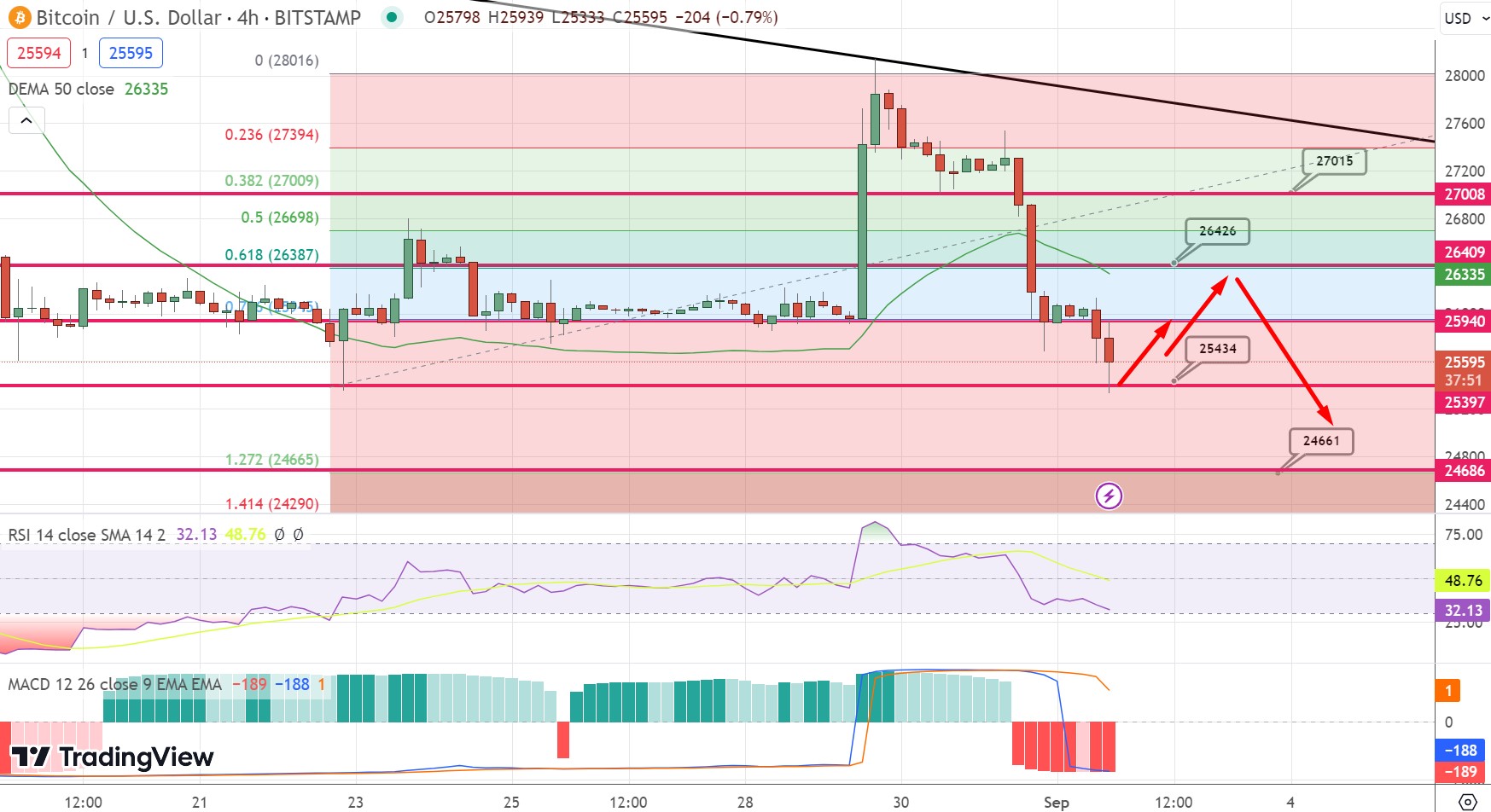 However, should Bitcoin manage to surge past the $25,400 mark, subsequent support can be anticipated around $24,600, with $24,150 serving as a formidable foundation. 
Conversely, the $25,900 level is poised to be a significant resistance on the upside. 
A bullish crossover beyond this could pave the way for an ascent towards $26,400, and potentially even $27,000. 
In conclusion, the pivotal price point to monitor today would be $25,400, as it will likely dictate Bitcoin's direction.
Top 15 Cryptocurrencies to Watch in 2023
Stay informed about the latest initial coin offering (ICO) projects and alternative cryptocurrencies by regularly exploring our carefully selected collection of the top 15 digital assets to watch in 2023.
This thoughtfully curated list has been compiled by industry experts from Industry Talk and Cryptonews, ensuring that you receive professional recommendations and valuable insights.
Stay ahead of the game and discover the potential of these cryptocurrencies as you navigate the ever-changing world of digital assets.
Find The Best Price to Buy/Sell Cryptocurrency

Disclaimer: Cryptocurrency projects endorsed in this article are not the financial advice of the publishing author or publication – cryptocurrencies are highly volatile investments with considerable risk, always do your own research.