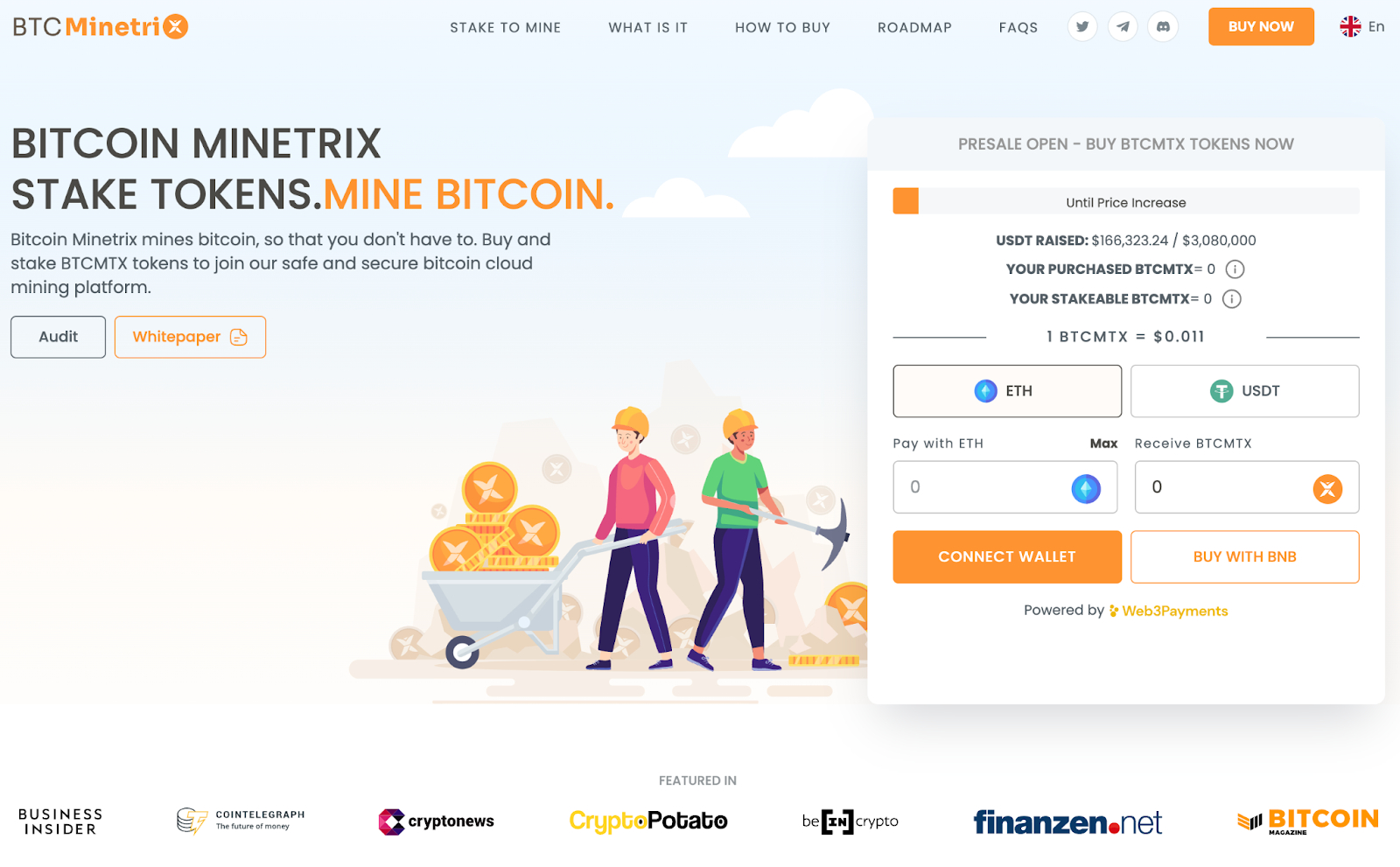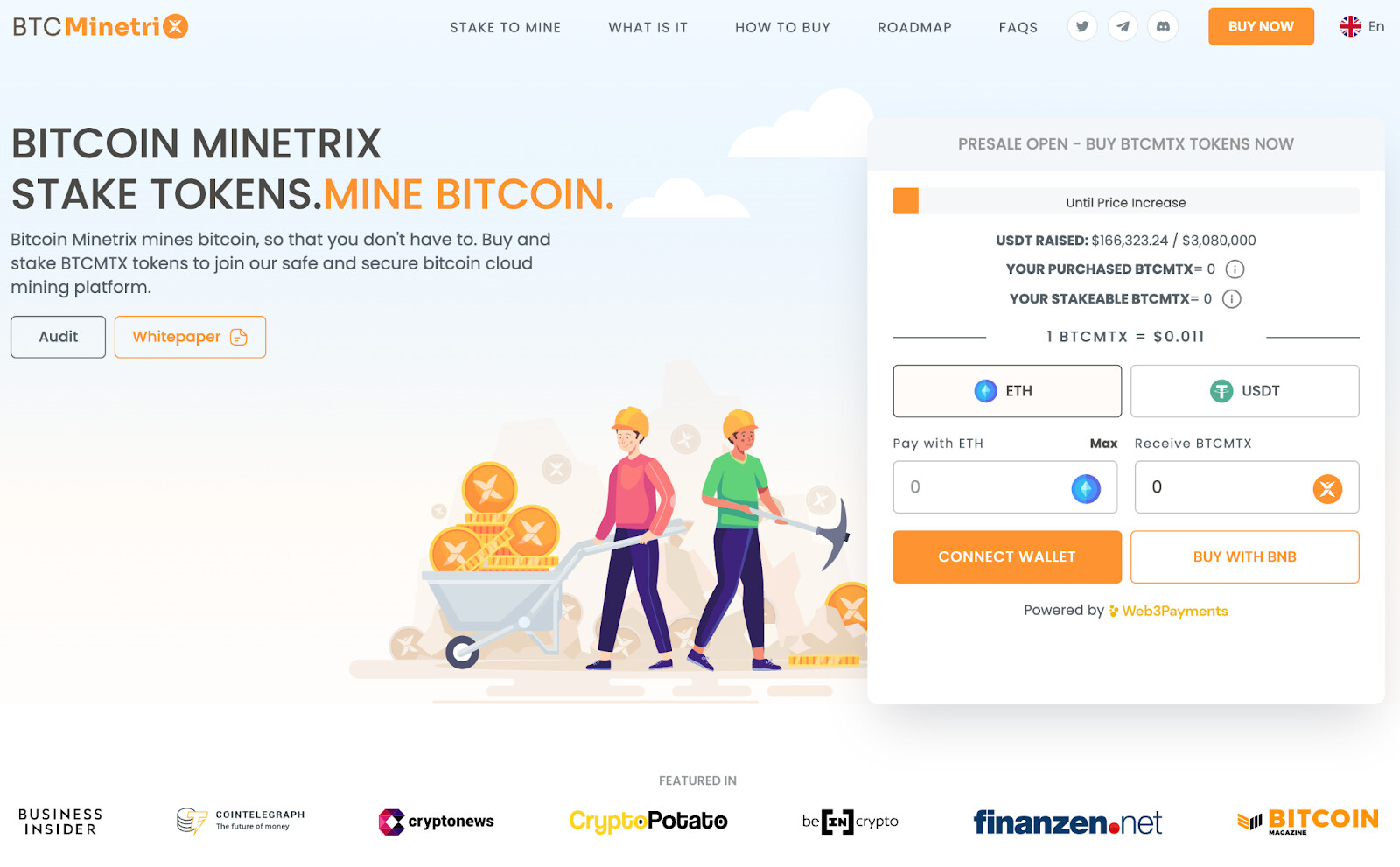 Friday 29th September 2023 – The Bitcoin price is defying macro gloom to put on a 3% gain as it recaptures $27,000, but it is yield-bearing Bitcoin Minetrix ($BTCMTX) that's raised $200,000 and could be the biggest winner.
Bitcoin, after briefly slipping below $25k last month and struggling to make headway since peaking at 27,431 on September 19th, is threatening to retake that near-term high.
The move higher has been assisted by a confluence of factors and comes despite gathering storm clouds in the stock and bond markets.
Also, although equities had a green session on Thursday, it comes on the back of a negative week. 
The S&P500 has fallen from 4,452 to 4,296, and the Nasdaq Composite slid 500 points, from 13,714 to 13,200. Meanwhile, US 10-Year Treasury yields continue their march higher, now at 4.66%. 
And then there is US interest rates at 5.25-5.5% despite the Fed pause, making all risk assets look less attractive, plus a surging US dollar to factor in too. 
BTC (green)  v SP500 (orange) v US10Y (blue) – 12-hour candles, September 28th. Source: TradingView 
Bitcoin teasing that it is a safe haven play after all?
Markets worry that US inflation will be stickier than hoped and that a soft landing could be for the birds. The weakening of the narrowly based bullish sentiment that has seen the Nasdaq make a 20% advance this year, has been evident for a few weeks now.
Fed chairman Jerome Powell's speech on Thursday has done little to calm nerves.
The past few days have seen the gloom merchants come to the fore as a shutdown of the government looms and the real estate debt crisis deepens in China.
Against this backdrop, Bitcoin appears to be gaining in strength, although it is too early to say whether some safe-haven inflows are behind the improvement.
But when the ratings agencies start to talk about US debt losing its top-tier rating, fears of a recession mounting, the auto industry strike spreading, oil prices heading back to $100, and core inflation remaining as sticky as ever, the green shoots in the Bitcoin market are even more noticeable. 
Add to the mix that good news for Coinbase – it needs some – came when it received permission to offer crypto futures trading to its non-US customers. 
US competitor exchange Kraken announcing it planned to open its door to stock traders may have added to the positive vibes, although that development could be read as a sign of desperation on Kraken's part as it scrabbles around for revenue.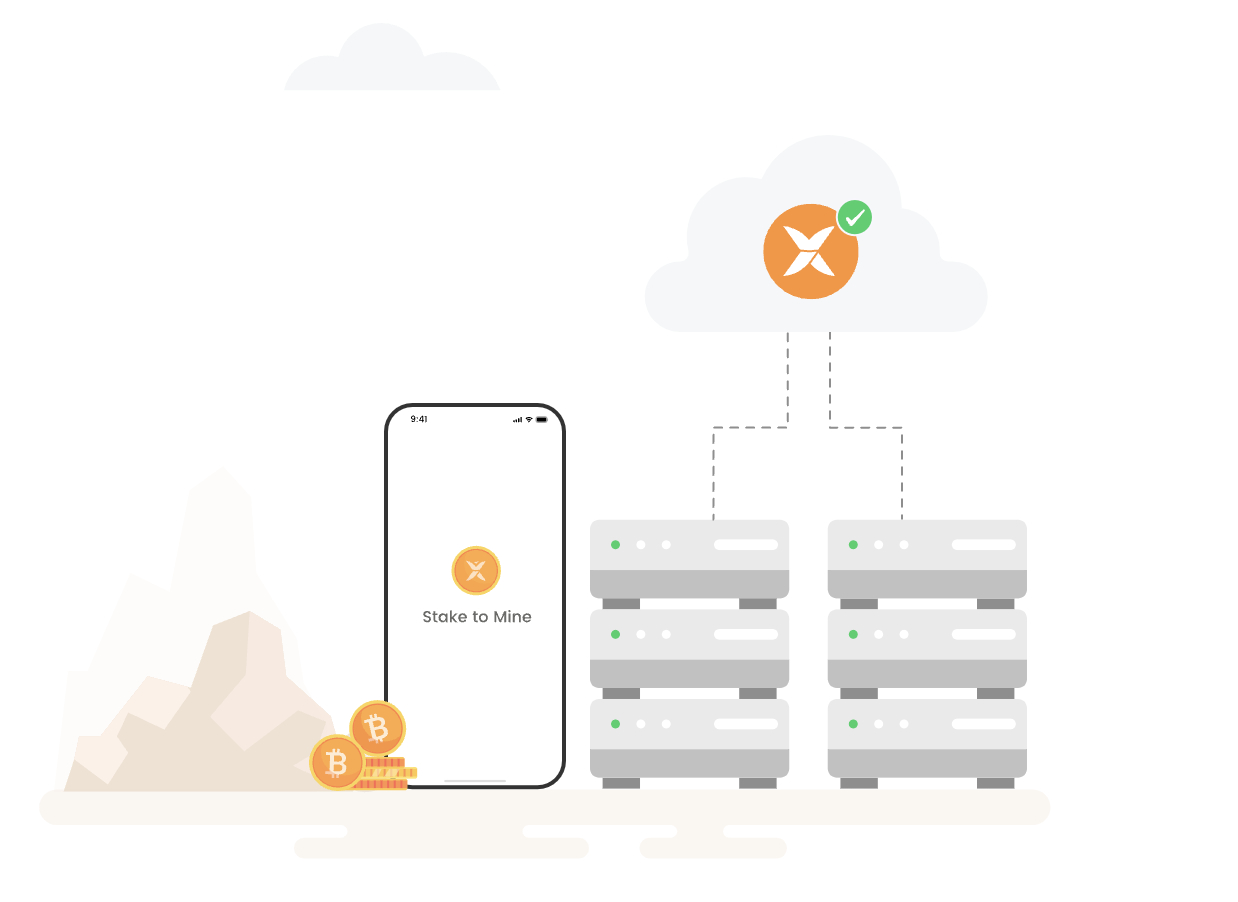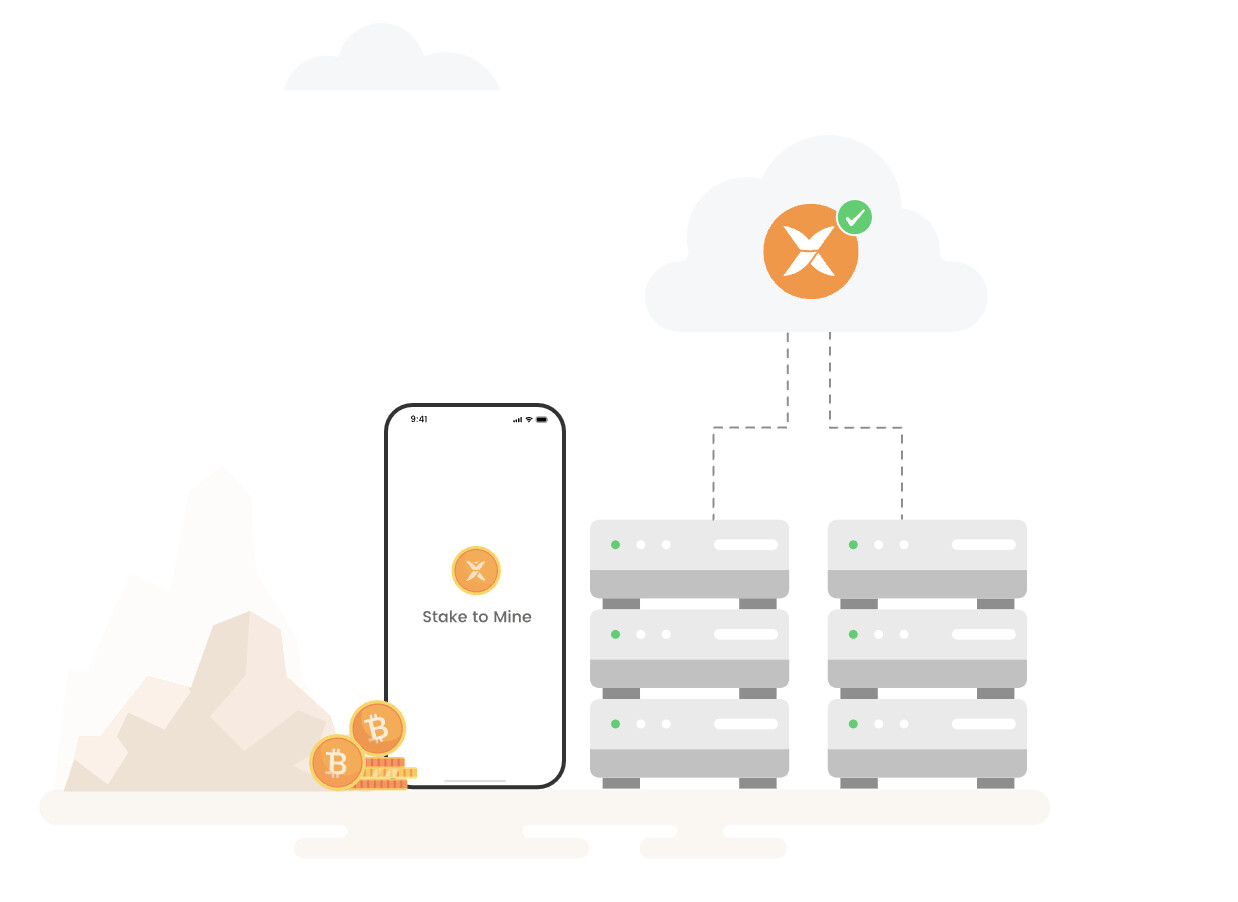 What's good for Bitcoin is good for crypto, and especially Bitcoin derivative coins like Bitcoin Minetrix 
Bitcoin remains the bellwether of the crypto industry, so generally speaking, there tends to be a positive correlation between it and all other assets. 
However, that correlation is magnified for so-called Bitcoin derivative and clone coins, of which Bitcoin Minetrix is the latest of the crop.
When Bitcoin does well, so do the likes of longstanding forked clones like Bitcoin Cash and Bitcoin SV, as well as new upstarts such as the HPOS10I (BITCOIN) meme coin, Bitcoin 2.0 and BTC20.
Bitcoin Minetrix is different from all those aforementioned coins though, because of its tangible connection with the Bitcoin network.
Its use case is to contribute to the hash power of the network by marshaling the collective might of retail investors – or stakers – to earn credits that can then be deployed in cloud mining Bitcoin.
Bitcoin Minetrix is the first stake-to-mine platform in crypto. There are certainly plenty of cloud-mining outfits out there, but none are fully decentralized. BTC Minetrix's unique selling point is in effectively tokenizing cloud mining and harnessing the many advantages that it gives it over competitors.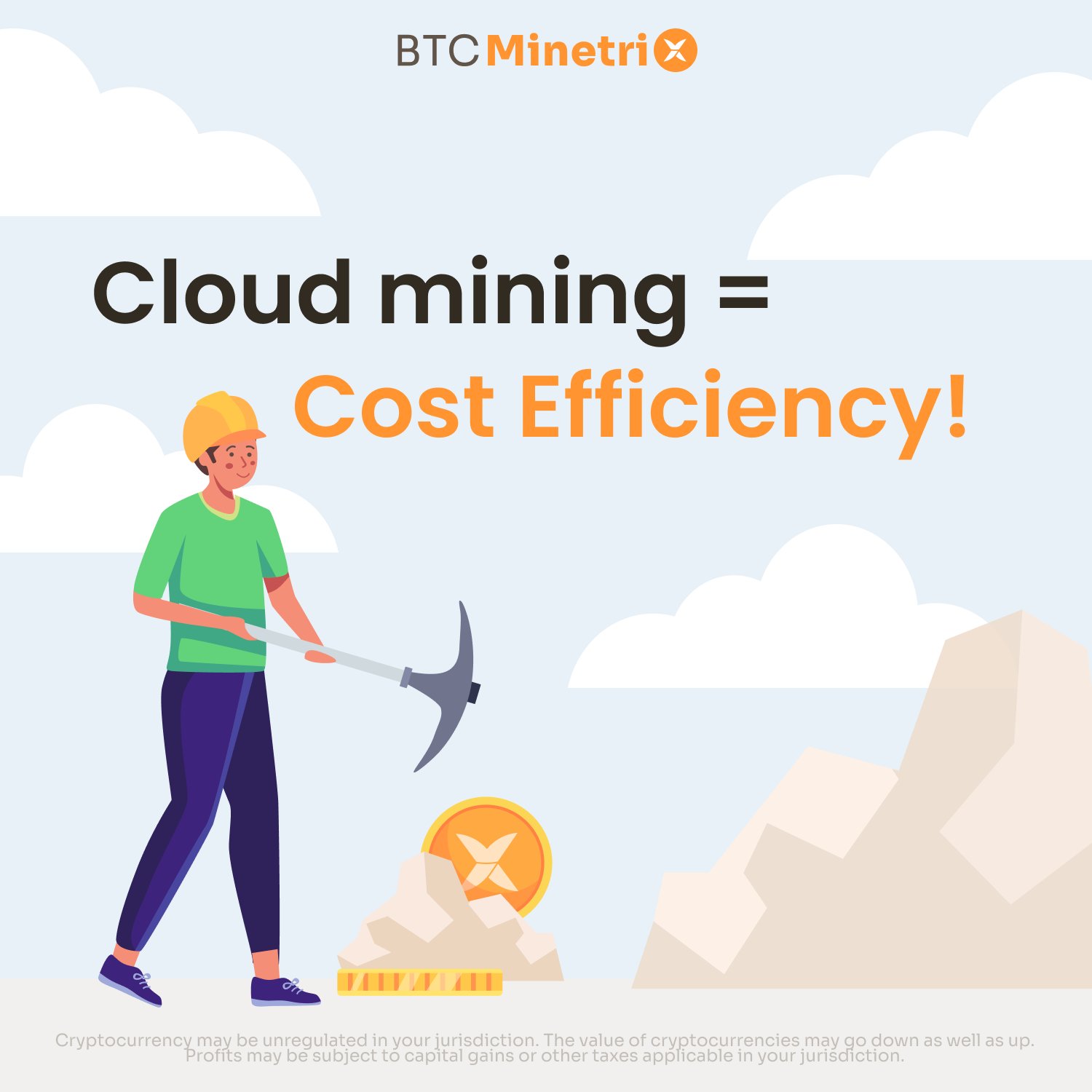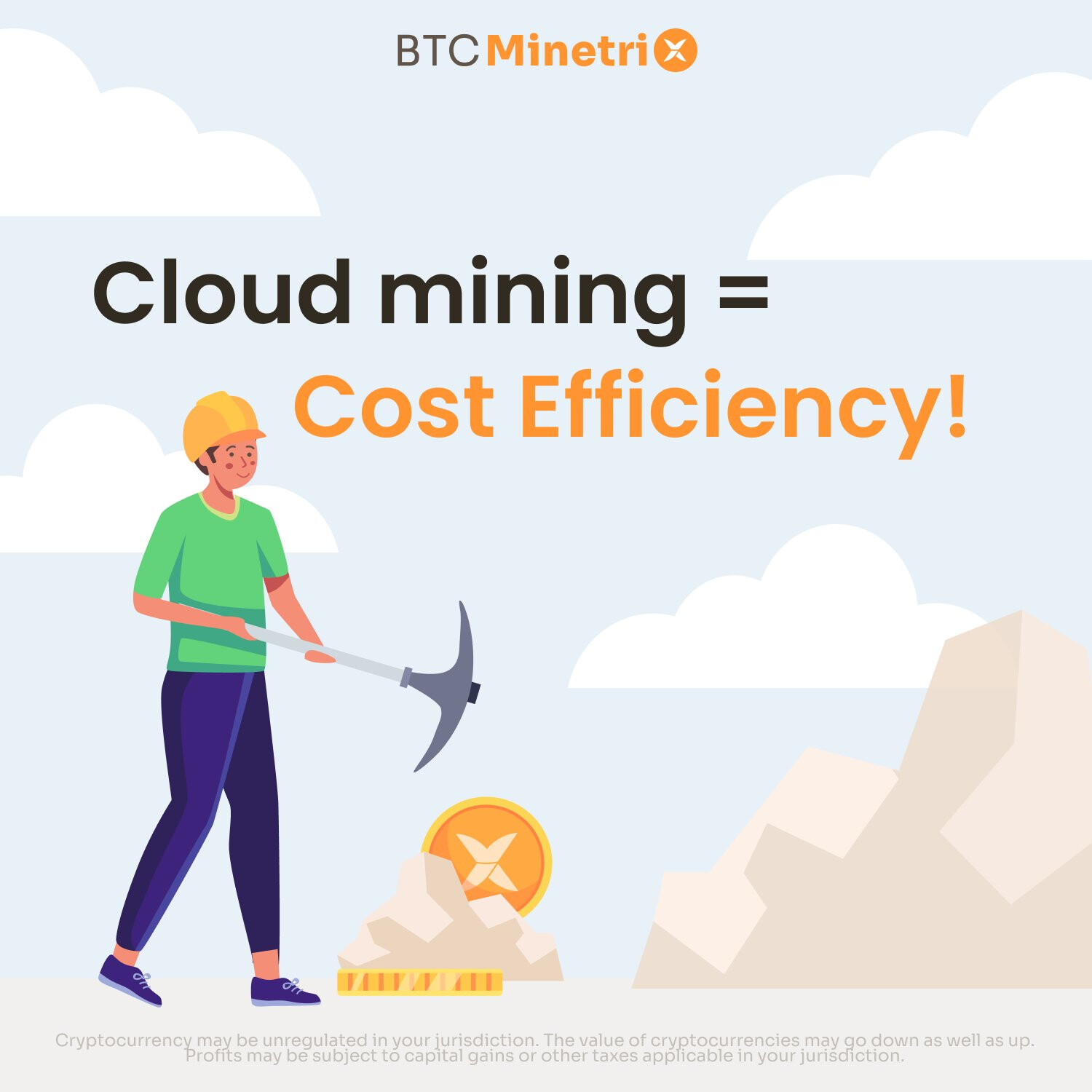 Bitcoin Minetrix banishes fraudsters, makes mining Bitcoin cheaper and safer for all
With Bitcoin Minetrix there is no need to worry about fraud because everything is handled on-chain, and no cash changes hands.
Bear in mind, too, that Bitcoin Minetrix's smart contract is fully audited by Coinsult – it passed with no major issues.
Smart contract automation makes withdrawal of funds super easy, as does earning credits and empowering individual stakers to decide how much mining they want to engage in and when.
Bitcoin Minetrix takes the complication and expense out of mining. You don't need to understand how difficulty is calculated or how to keep your client software up to date.
What's more, there's no need to make a considerable capital outlay and be exposed to the risk of making a loss on your business undertaking.
Better than Bitcoin because Bitcoin Minetrix is a yield-bearing hedge where you can reinvest mining profits 
But where does the Bitcoin and Macro interplay come into the picture, you might ask? Well, it comes down to bond yields.
Rising bond yields make non-yield-bearing assets less appealing. At the present time, lenders are demanding a higher return for buying US government debt. Among the biggest holders of US debt is China. Given the geopolitical uncertainties and tension, that relationship may not end well.
The price of bonds, which move inversely to yields, are going down because there are fewer buyers when inflation is high, cutting into fixed-income asset returns.
Now consider the economics of Bitcoin Minetrix. While Bitcoin has no yield-bearing property, Bitcoin Minetrix does. 
However, in addition to token stakers earning a yield paid out of the tokens allocated for community rewards, they also earn credits that are then invested in cloud mining bitcoin.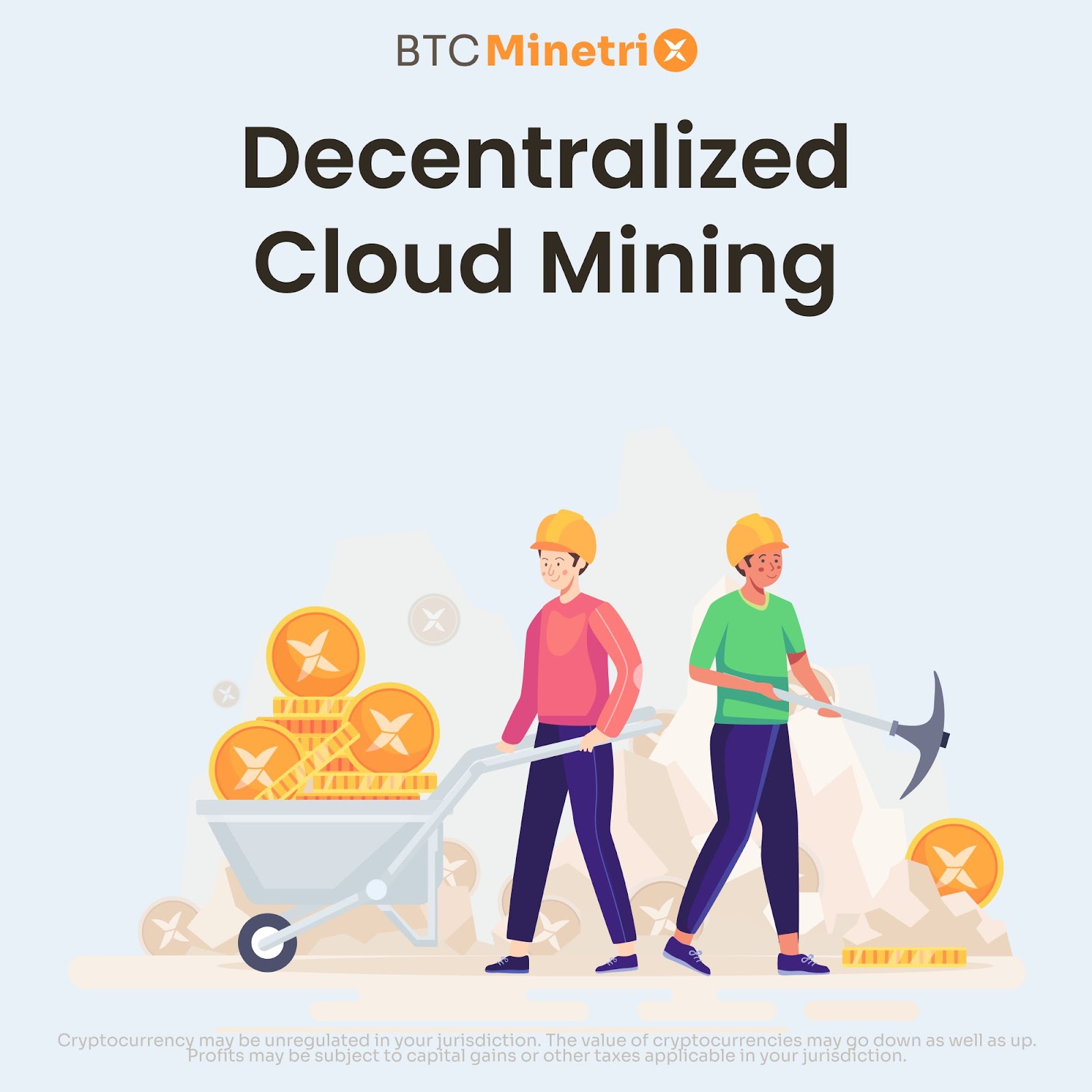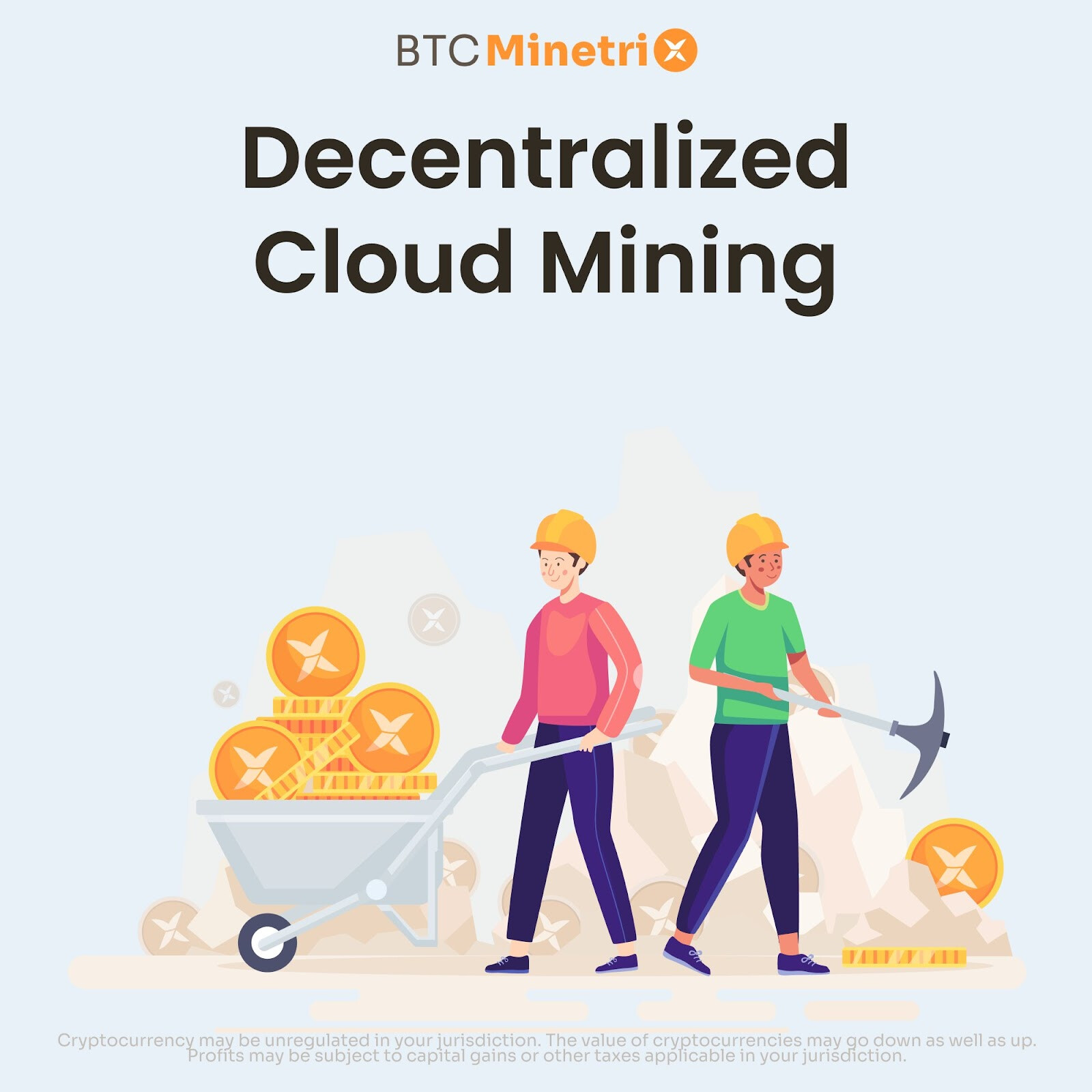 Bitcoin Minetrix is in essence reinvesting dividends, the most powerful mechanism for wealth creation in finance.
Against the backdrop of rising yields, stocks, and in particular higher-risk growth stocks, become a riskier proposition, which is why the smart money looks for opportunities to lock in income streams. 
Still, you don't just want any old bond – Treasury Inflation Protected Securities (TIPS) are the ones to hold because they are index-linked. 
But you could go one better and hold BTCMTX token and get an income stream plus capital appreciation and a built-in mechanism that reinvests your dividends. 
Bitcoin Minetrix tokens do not have the indexation of TIPS, but arguably, they achieve pretty much the same thing via staking and cloud mining.
And if you just want a safe way to get into Bitcoin mining and all the rest is just cherry on the cake, then Bitcoin Minetrix really is the standout solution. Crypto analyst Michael Wrubel told his 300k YouTube subscribers pretty much exactly that in his latest video. 
How to buy Bitcoin Minetrix ($BTCMTX)
Stake-to-mine innovator Bitcoin Minetrix is in phase 1 of its four-part roadmap. After the presale phase, the other three phases commence, encompassing development, launch, and mass adoption.
Although not scheduled until phase 2 and 3, talks with cloud providers and work on the stake-to-mine dashboard for app and desktop has already started.
To buy the $BTCMTX token you will need ETH, USDT, BNB or a bank card. If you plan to purchase with ETH you can start staking-to-earn straightaway. 
Buy BTCMTX Here
Disclaimer: Crypto is a high-risk asset class. This article is provided for informational purposes and does not constitute investment advice. You could lose all of your capital.