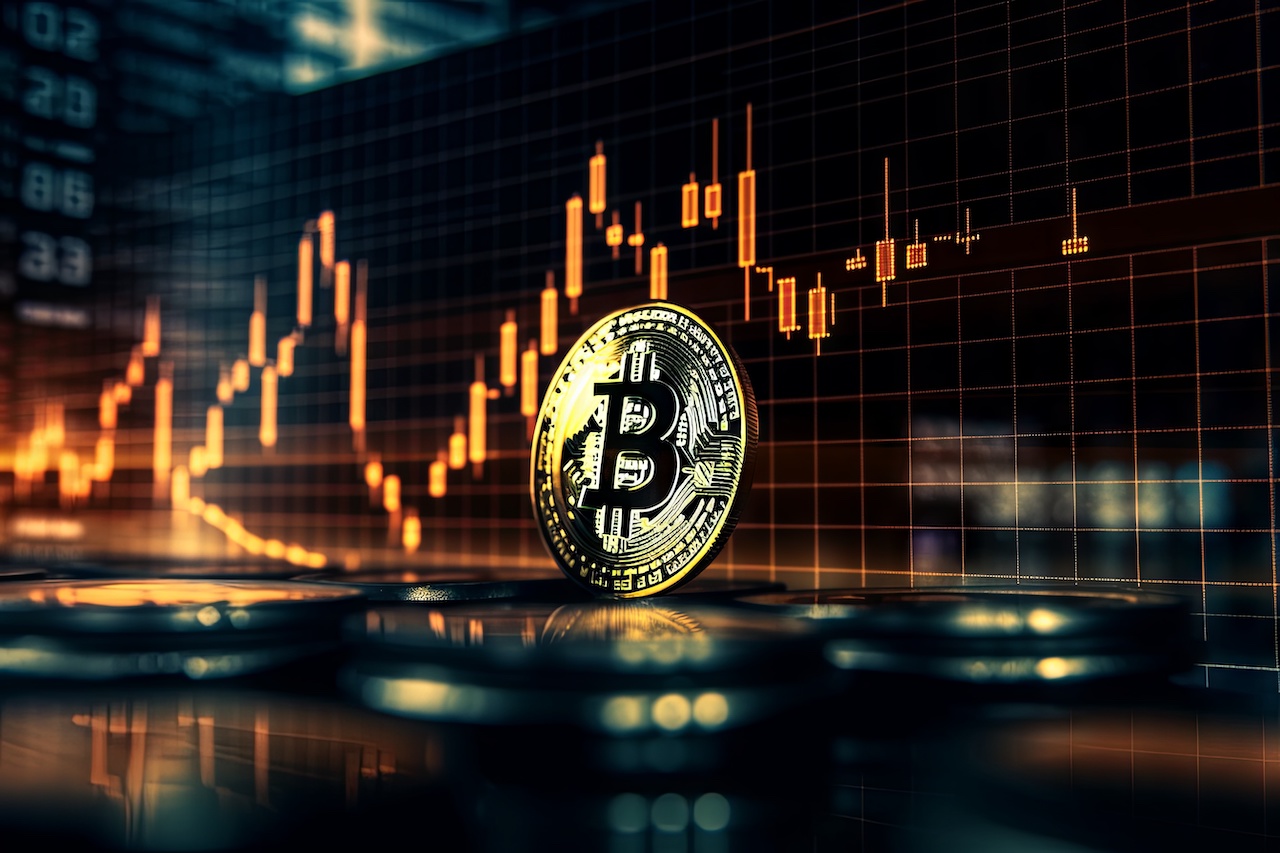 Bitcoin (BTC) once again stood out as the top target for investments by traditional fund investors last week, the latest report from cryptocurrency research and investment firm CoinShares has revealed.
According to the report, cryptocurrency-backed mutual funds overall saw inflows of $137 million during the week, with 99% going into Bitcoin-backed funds.
Four consecutive weeks of entries
The week marked the fourth consecutive week of inflows into crypto funds, CoinShares said.
In total over the four weeks, $742 million has now flowed into crypto-backed mutual funds on net, marking the "biggest streak of inflows since the last quarter of 2021."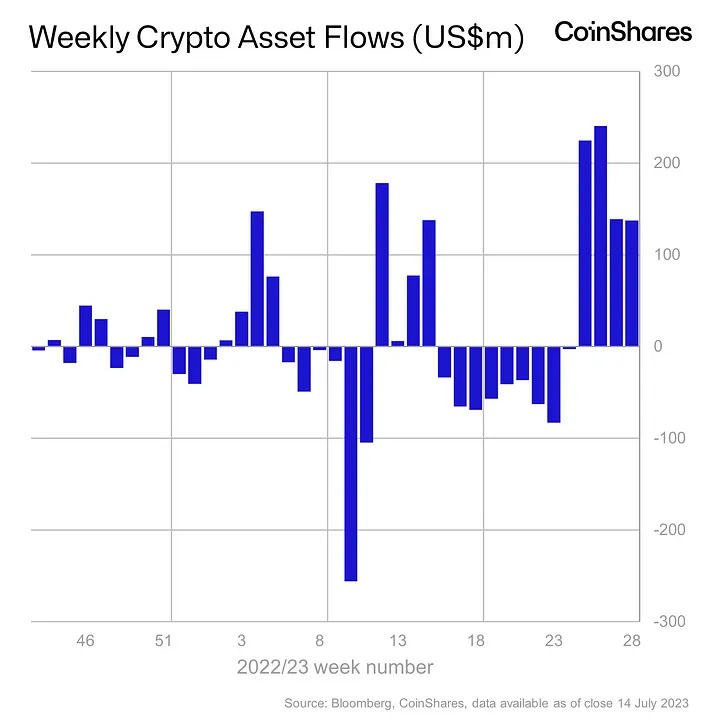 Bitcoin shines again
In particular, the number one cryptocurrency by market capitalization, Bitcoin, saw by far the largest inflows, with $139.8 entering Bitcoin funds.
At the same time, the biggest outflows were seen in Bitcoin short funds, in other words, funds that rise in value as the price of BTC falls.
According to the data, Bitcoin short funds saw $3.2 million in outflows during the week, further reinforcing bullish sentiment towards BTC among investors.
The only other category of funds that saw outflows last week were Ethereum (ETH) funds, which lost $1.6 million on a net basis.
Small changes for altcoins
Moving on to the various altcoin funds, the only thing that stands out from the report is how small the changes are.
Other than ETH, which saw somewhat significant outflows, all other altcoin funds saw slight inflows of between $100k and $600k.
As has often been the case, the biggest inflows went into funds backed by a basket of cryptocurrencies, so-called multi-asset funds, with $600k added.
The next most popular categories were Solana's native SOL token-backed funds and Polygon's MATIC, which saw revenue of $500k for the week.
Lastly, funds backed by Ripple's XRP token only had $100,000 added to it, despite positive news for Ripple emerging from a court ruling on Thursday of last week.