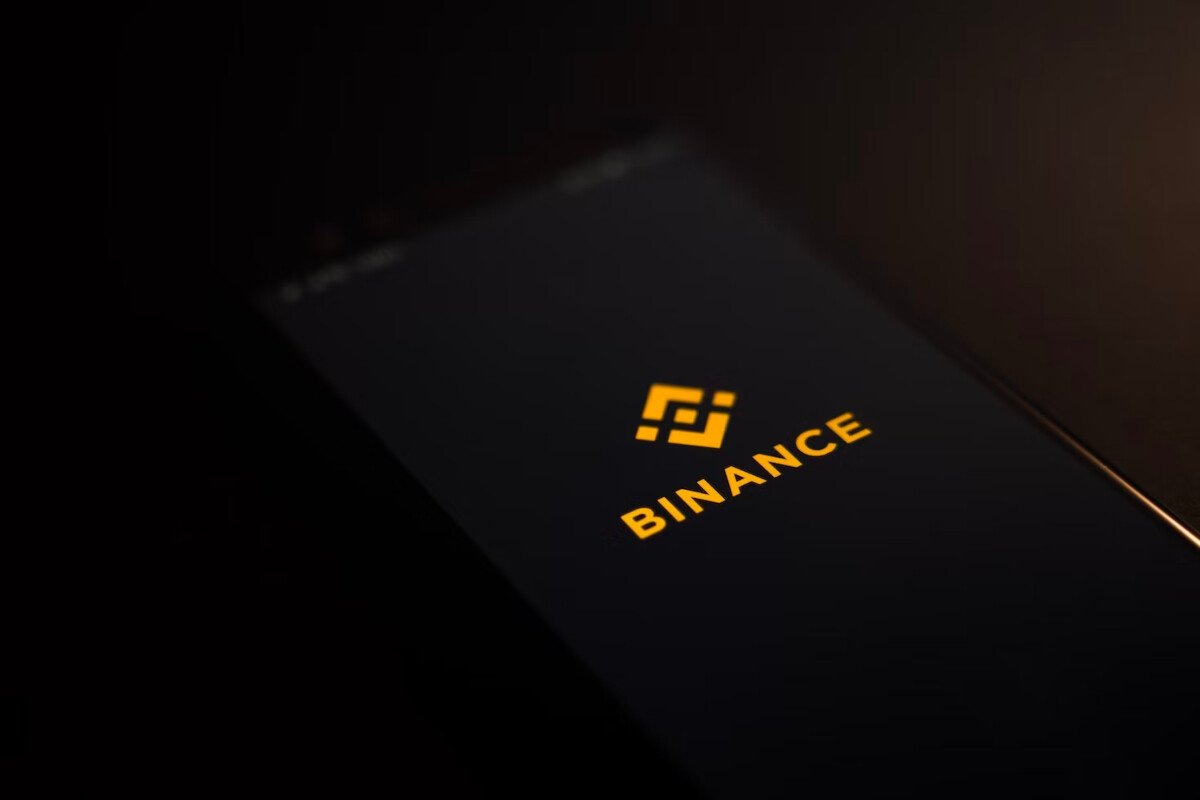 Cryptocurrency traders are showing bearishness on the derivatives market for Binance's native coin, beleaguered cryptocurrency exchange BNB, amid growing regulatory turmoil.
The open interest-weighted funding rate turned negative on Binance coin BNB this weekend, according to coin data.
Negative open interest means that traders betting on a price decline are willing to pay those hoping for profit to keep their bearish cryptocurrency positions open.
The world's largest cryptocurrency exchange in terms of trading volume has been under intense regulatory scrutiny of late.
Regulators in Australia, Europe, and the US have been tightening their grip on the crypto exchange.
Binance and its CEO, Changpeng Zhao, are facing the most serious allegations, including mishandling user funds and lying to financial regulators, by the US Securities and Exchange Commission (SEC).
BNB Perpetual Swaps Open Interest Crosses $460 Million
The negative open interest rate in the perpetual swap market reflects the growing pessimism of traders about the exchange token.
The perpetual swap market is a type of futures contract used in crypto markets that do not expire.
According to Coinglass data, BNB open interest in perpetual swaps has surpassed $460 million.
CIO of crypto investment firm LedgerPrime, Shiliang Tang, said Bloomberg that BNB trading looks like a "very short-term bet" as speculators are paying a high fee to hold positions open.
"There is no real way to borrow spot BNB," he added.
Tang also noted that it is very difficult to short BNB in ​​the spot market due to the lack of liquidity.
BNB, the fifth largest cryptocurrency in terms of market capitalization, is currently changing hands at just over $239, down almost 2% in the last 24 hours.
BNB briefly jumped to $260 on July 14 as most altcoins rallied after the landmark ruling in Ripple's lawsuit against the SEC.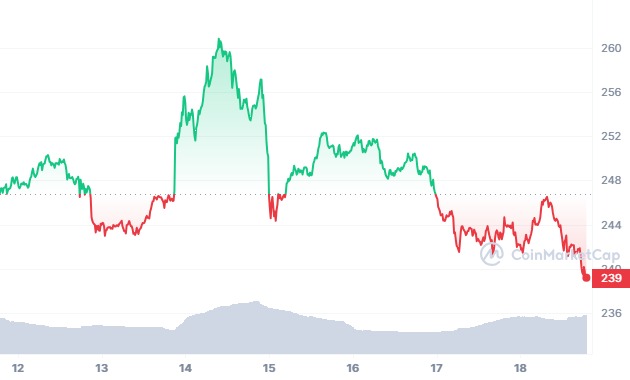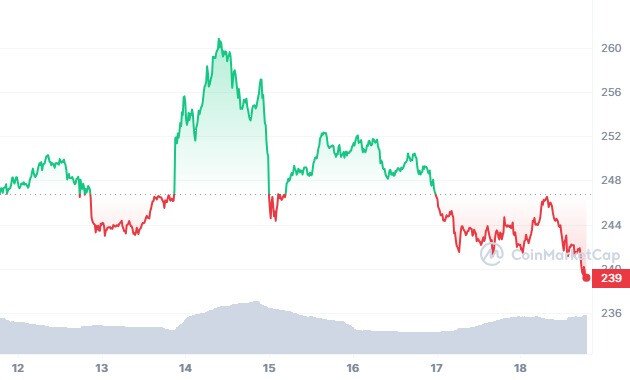 Binance continues to face regulatory scrutiny
The US SEC filed a lawsuit against the exchange last month, accusing the company and its CEO of operating an illegal exchange, broker-dealer and clearinghouse in the United States.
The financial watchdog also accused Binance of misrepresenting trading controls.
The lawsuit claims that CZ and Binance used a network of companies to control the funds of Binance.US. The cryptocurrency exchange giant has denied all the allegations made by the SEC.
Increased regulatory scrutiny initiated by US regulators has also led many banking partners to withdraw their support for Binance amid uncertainty, limiting the exchange's ability to deposit and withdraw fiat money on the exchange.
Binance is not alone in facing regulatory heat in the US, the largest US-based exchange Coinbase is also embroiled in a legal battle with the SEC that could define the future of the crypto industry in the country.