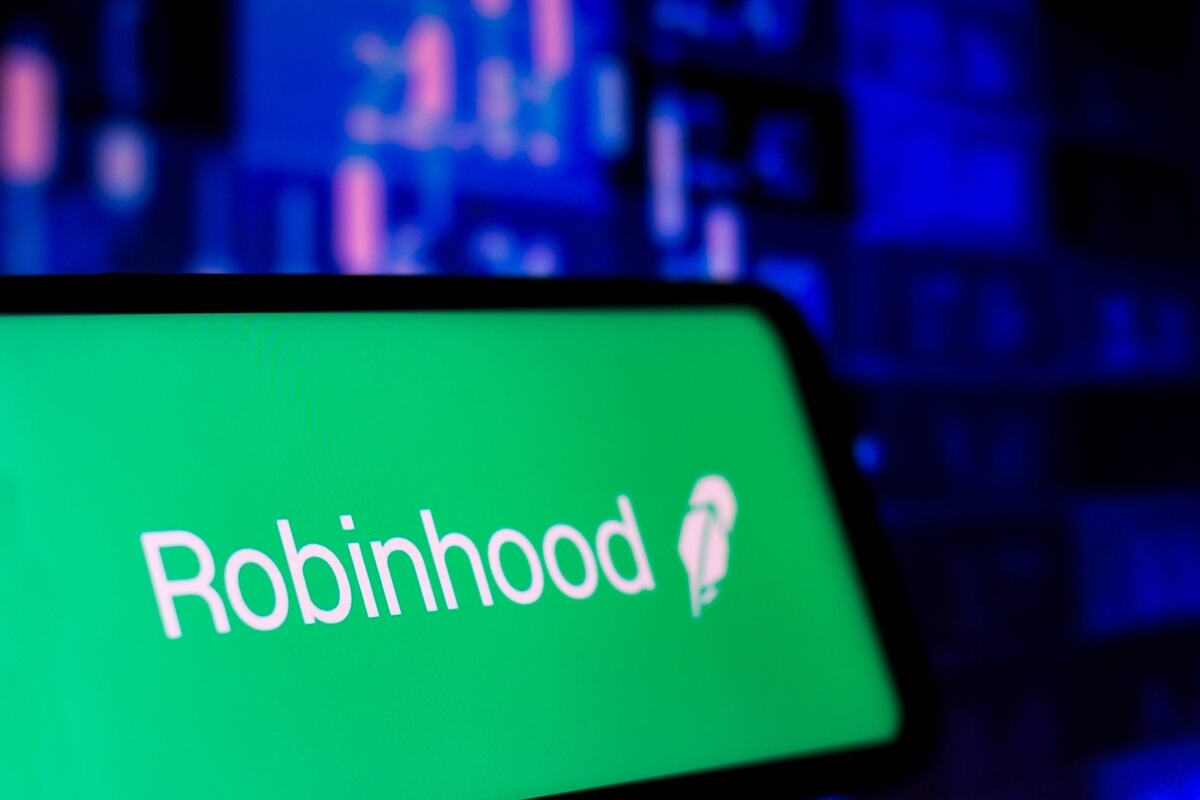 Arkham Intelligence has revealed that a wallet belonging to Robinhood holds more than $2.5 billion worth of Ethereum (ETH).
In a Wednesday tweet, Arkham said the company has identified Robinhood as the owner of the 5th largest ETH wallet with 1.5 million ETH (worth $2.54 billion). 
The intelligence platform had previously identified Robinhood as the owner of the third-largest Bitcoin (BTC) address, which holds 118,300 BTC ($3 billion).
"We've also identified [Robinhood] as the owner of the 5th largest ETH wallet, holding $2.54 [billion] of ETH," the tweet reads. 
Aside from ETH, the address also holds more than 100 other ERC-20 tokens, collectively worth $177.1 million. 
Those numbers bring Robinhood's total holdings for all Ethereum-based tokens above $2.71 billion.
In response to a user who asked whether the funds belong to Robinhood or its customers, Arkham said that the address holds funds in custody on behalf of users. 
"SEC requires that crypto balances on RH are backed 1:1," the intelligence firm wrote. 
The four Ethereum addresses larger than Robinhood's account include Ethereum's beacon deposit contract, a wrapped Ether contract, and addresses belonging to major cryptocurrency exchanges Kraken and Binance.
The beacon deposit contract is by far the largest of those addresses. With more than 29 million ETH ($49.7 billion), it accounts for one-quarter of the entire Ethereum supply.
A wallet connected to Robinhood includes 122,076 BTC, 34.1 trillion Shiba Inu (SHIB) tokens ($277.8 million), 4.9 million Chainlink (LINK) tokens ($29.7 million), and 2.6 million Avalanche (AVAX) tokens ($29.6 million), according to the on-chain analytics firm.
It is worth noting that an AI-generated script by crypto media outlet Decrypt mistakenly claimed that Robinhood's wallet holds $4.3 trillion in ETH instead of $2.5 billion. 
Robinhood Wallet Expands Support for More Cryptos
On Wednesday, Robinhood announced the expansion of its wallet product to include support for Bitcoin, Dogecoin (DOGE), and in-app Ethereum swaps.
In an announcement, the company said it is incorporating "custodial, sending, and receiving capabilities for Bitcoin and Dogecoin" alongside the existing feature of facilitating Ethereum swaps. 
In the initial phase, a select group of users will have access to more than 200 tokens for swapping, but the company plans to extend this feature to a broader audience in the near future.
"With Robinhood Wallet we stripped away many of the complexities of DeFi and the broader Web3 ecosystem, and reduced some of the challenges and barriers to entry for everyday people," said Johann Kerbrat, GM of Robinhood Crypto.
Despite its growing presence in the crypto space, Robinhood has had trouble maintaining high trading volumes. 
In June this year, Robinhood reported that crypto trading had plummeted 68% compared to the previous year. 
Crypto trading was close to $2.1 billion in May 2023 compared to $6.6 billion a year before, according to the company's monthly operating data report.
In its Q2 2023 earnings report, Robinhood revealed crypto trading revenue of $31 million, representing an 18% decrease from the previous quarter's $38 million. 
More recently, it was also reported that Robinhood has ended its crypto business relationship with market maker Jump Trading, and the regulatory environment in the US may be a reason.